Somers Greater Together Community Fund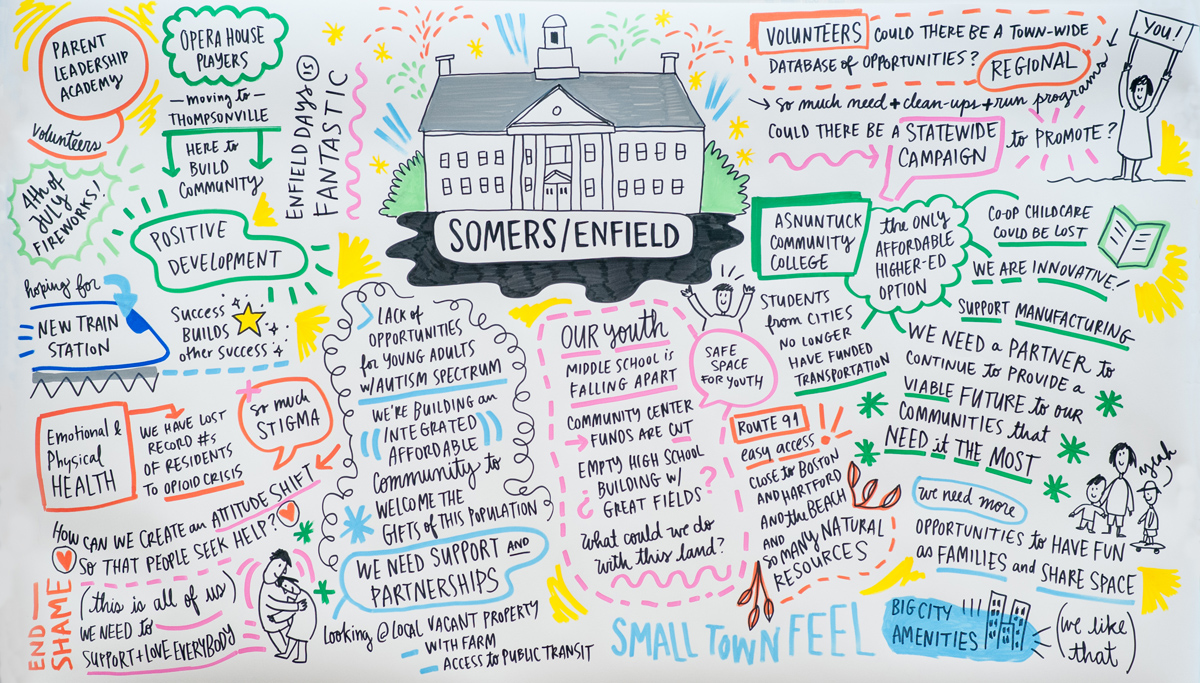 The Hartford Foundation for Public Giving has established a $100,000 Greater Together Community Fund for the Town of Somers.
The purpose of the Greater Together Community Funds program is to:
support the community in taking ownership around the needs in their towns
encourage broad and inclusive civic engagement and
anchor the Hartford Foundation in each town.
---
Open Call for Grant Applications
The Somers Greater Together Community Fund is pleased to announce a competitive grant opportunity available to nonprofits and municipalities.
A grant from the Somers Greater Together Community Fund must only benefit residents of Somers. Each applying organization may submit more than one proposal, however the maximum total award to an organization is $10,000. The proposal must fall within the priority areas:
Additional after school activities/Teen Center
Cultural Activities
Education for Health Living
Establish a Farmers' Market
Mental health services
Outdoor recreation projects
Small business enrichment
Please review the Request for Proposals to learn more.
Please email completed applications with a program budget to Somerscommunityfund@gmail.com by September 15, 2023.
All questions regarding the grant application must be submitted by September 1, 2023 to Somerscommunityfund@gmail.com.
---
Somers Greater Together Community Fund Grant Awards
2022:
2021:
---
Any questions can be directed to members of the advisory committee at somerscommunityfund@gmail.com.
---
Advisory Committee Members
The role of the Advisory Committee is to design and lead an inclusive process to identify the needs in your community, and design a grantmaking process aimed to ensure that the Community Funds can have the greatest impact for the benefit of town residents.
The Advisory Committee members for Somers:
Edward DePeau, Teresa Mancini, ​Gail Tishler, Kathy Schiessl, Alicia Smith, and Melanie Stevens
Click here to read the Advisory Committee Conflict of Interest Policy
For media inquiries, please contact Chris Senecal at csenecal@hfpg.org.
---