Somers Greater Together Community Fund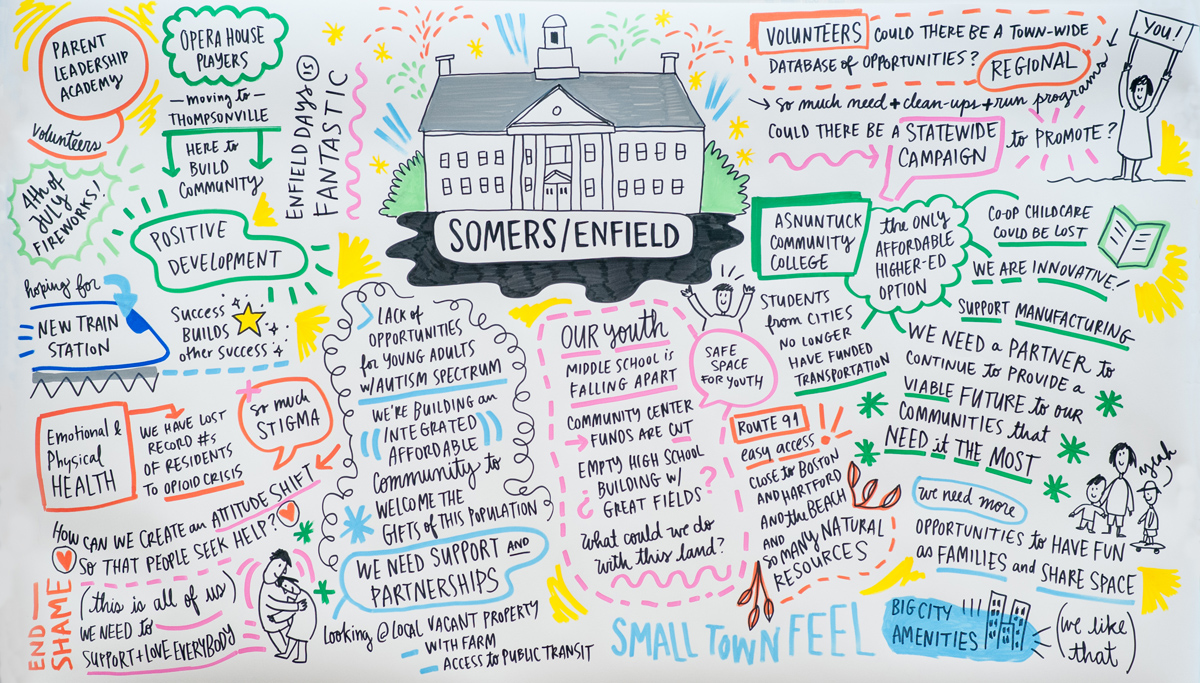 The Hartford Foundation for Public Giving has established a $100,000 Greater Together Community Fund for the Town of Somers.
The purpose of the Greater Together Community Funds program is to:
support the community in taking ownership around the needs in their towns
encourage broad and inclusive civic engagement and
anchor the Hartford Foundation in each town.
---
Open Call for Proposals
The Somers Greater Together Community Fund is pleased to announce a competitive grant opportunity available to nonprofits and municipalities for projects that benefit the residents of Somers. Grant awards will be up to $10,000. Please read more about this Request for Proposals here.
Applications will be accepted through July 15, 2021 and can be submitted to somerscommunityfund@gmail.com.
---
Background Research
The Somers Community Fund advisory committee conducted a community needs assessment beginning January 2021. Residents who responded to the survey identified five priority areas that the Request for Proposals seeks to address:
Outdoor recreation projects
Mental health services
Establish a Farmers' Market
Additional after school activities/Teen Center
Small business development
Any questions can be directed to members of the advisory committee at somerscommunityfund@gmail.com.
---
Advisory Committee Members
The role of the Advisory Committee is to design and lead an inclusive process to identify the needs in your community, and design a grantmaking process aimed to ensure that the Community Funds can have the greatest impact for the benefit of town residents.
The Advisory Committee members for your town are:
Tom Davis, Edward DePeau, Danielle Hoague, Teresa Mancini, Allison Maynard​, ​Gail Tishler, Kathy Schiessl, Melanie Stevens, Jan Warnock
Click here to read the Advisory Committee Conflict of Interest Policy
For media inquiries, please contact Chris Senecal at csenecal@hfpg.org.
---