Somers Greater Together Community Fund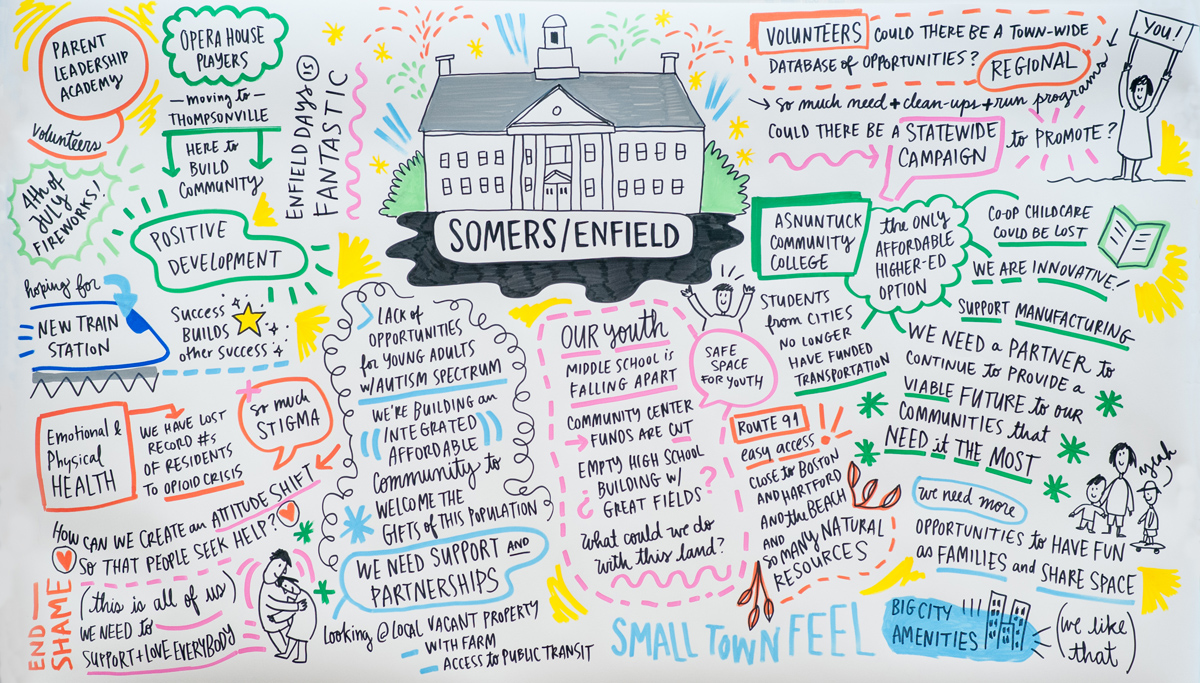 The Hartford Foundation for Public Giving has established a $100,000 Community Fund for the Town of Somers.
The purpose of the Community Funds is to:
support the community in taking ownership around the needs in their towns
encourage broad and inclusive civic engagement and
anchor the Hartford Foundation in each town.
Your town will form an advisory committee that is inclusive and reflective of all town residents, to manage a participatory process to identify your town's needs and allocate community funds.
---
Selection Committee Members
The role of the selection committee is to select the first Advisory Committee members and ensure that it is inclusive and reflective of all town residents.
The selection committee members for your town are:
Pat Bachetti, Keith Burger, Anne Cournoyer, Giselle Gence, Brody Rheault
The selection committee is now accepting applications and nominations of individuals to serve on the Somers Greater Together Community Fund Advisory Committee. If you are interested in applying or nominating someone, please complete an application here or download a copy here.
The deadline to apply is Monday, March 2, 2020.
For more information about the advisory committee, please review Toolkit 1 below. For general questions, or to submit your application by email, please contact the selection committee at SomersCF@gmail.com.
Click here to read the Selection Committee Conflict of Interest Policy
---
Community Funds Toolkits
We have created toolkits for Community Funds participants and selection committee members. Click here to view or download the toolkits, and for frequently asked questions about funding.