Our Commitment
We have spent the past several years actively listening to and learning from residents, donors, and grantees while examining an array of information about the region.
Our engagement and assessment makes clear that the Hartford region must achieve greater racial, geographic and economic inclusion to reach its full potential as a vibrant, thriving and contributing force for regional and state prosperity. We know that persistent disparities related to race/ethnicity, place (ZIP code) and/or income serve as barriers to this vision being fully realized.
These disparities result from decades of systemic factors, structural racism and disinvestment in many communities.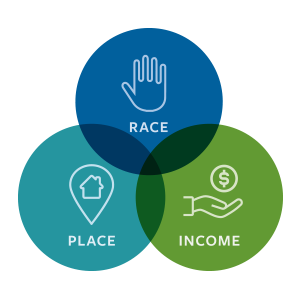 Addressing the disparities in our region is urgent work—and it demands inclusive leadership and partnership to meet the challenge.
Increasing opportunities for all in Greater Hartford requires a coordinated, inclusive approach to philanthropy. As your community foundation, our experienced team is committed to pursuing this work.
---
Our Intended Outcomes
We are working with a diverse range of community partners to contribute to the following outcomes:
---
Collaborating to Maximize Impact
Our team approach will be informed by data, residents, nonprofit, city and state partners to inform how we can allocate our resources to be transformative and impactful. We will continue to promote ongoing learning and sharing of information both within our organization and throughout the community. We will also employ two new tools to grow opportunity throughout the region:
Our new subsidiary will promote transformative community and economic development through a range of financial tools that complement and augment our grantmaking.
This effort will provide seed funding and training to support local residents in taking ownership around needs in their communities, encourage inclusive civic engagement and anchor the Foundation in each of the 29 towns we serve.
---
Increasing the Effectiveness of Resources
As part of our effort to reduce disparities in Greater Hartford, we will:
Increase our time in the community to listen and learn directly from the people and places impacted by our work.
Prioritize our grantmaking, nonprofit capacity building programs and other activities that help reduce disparities in outcomes based on Race, Place and Income.
Continue to build and improve upon our data-driven, outcome-focused approaches, assessing our approaches as we learn, and sharing insights and challenges along the way, so we can make progress in achieving the outcomes outlined in our strategic plan.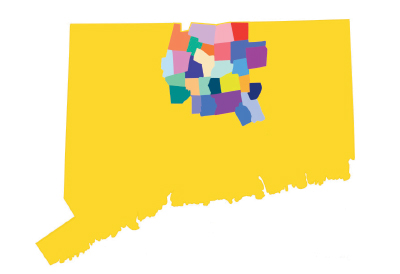 ---
Promoting Inclusive Philanthropy
Honoring the intent of our donors, being responsive to a broad array of community needs and working collaboratively are cornerstones of the Hartford Foundation.
We are extending our reach to more donors than ever before, providing them with the ability to influence the change we all want to see in our community.
We are developing inclusive philanthropy in a variety of ways, such as lowering fund thresholds and adding new types of funds.
---
A Shared Responsibility
We can't do this work alone. We will continue to rely upon the core work of our region's nonprofit organizations and the generosity of our donors to grow opportunity for all residents. We will seek out the talent, resources and perspective of all residents and community partners.
---
Join Us
The need is great. The time is now. Our community is ready.
We extend an open invitation to join us in this work. We want to know about any ideas, approaches, partnerships or experiences that will increase our understanding about the issues and disparities affecting our region, and the path to inclusive opportunity. We are greater when we work together.