Change a student's life with a Hartford Foundation Scholarship Fund.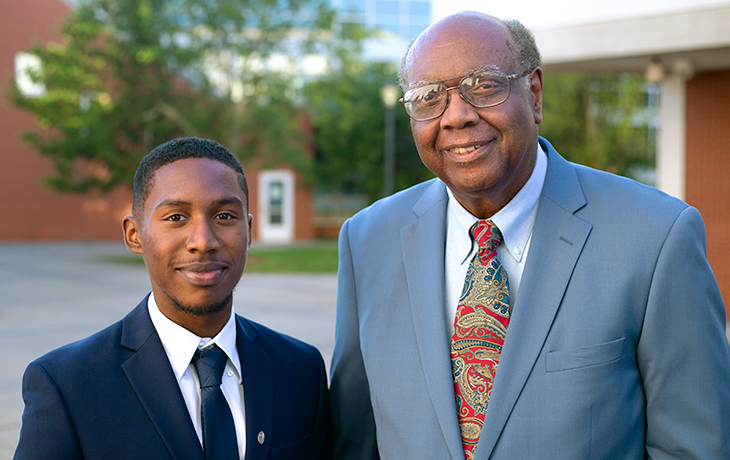 STUDENTS:
Search our Scholarship Directory of 100+ college scholarships available to Greater Hartford residents.

DONORS:
Create your own Scholarship Fund
Contribute to an existing scholarship, our General Scholarship Endowment Fund or Community College Scholarship Fund.
---
You can help support a deserving student as they pursue a college education.
Since 1942, individuals and organizations of all types have trusted the Hartford Foundation to create scholarship funds for our local students. In 2019, we awarded more than $1.6 million in new and renewed scholarships to more than 650 graduating high school seniors, adult learners and graduate students. Our scholarship administration team is highly experienced and provides advertising, communication, selections, distributions and renewal applications among other services. To better serve our community's students, parents and schools, we offer an online scholarship directory.
The Foundation provides scholarships in five ways:
General Scholarship Endowment Fund
Pools donors' contributions and awards $3,000 scholarships to graduating high school seniors attending four-year colleges. These awards are renewable for up to three years and can be used toward tuition, fees, books, and room and board.
Community College Scholarship Program
Provides escalating awards for each of three years for graduating high school seniors and adult learners attending community and two-year colleges in Greater Hartford.
Individual Scholarship Funds
Allows donors to work with the Foundation to establish selection criteria and award amounts. These scholarships help a variety of students, from traditional-aged to graduate students.
Block Grants to Community Colleges
Used for scholarships to students in need attending a community college.
Block Grants for Transfer Students
Used to support students transferring from community colleges to four-year colleges.