Action Fund for Racial Justice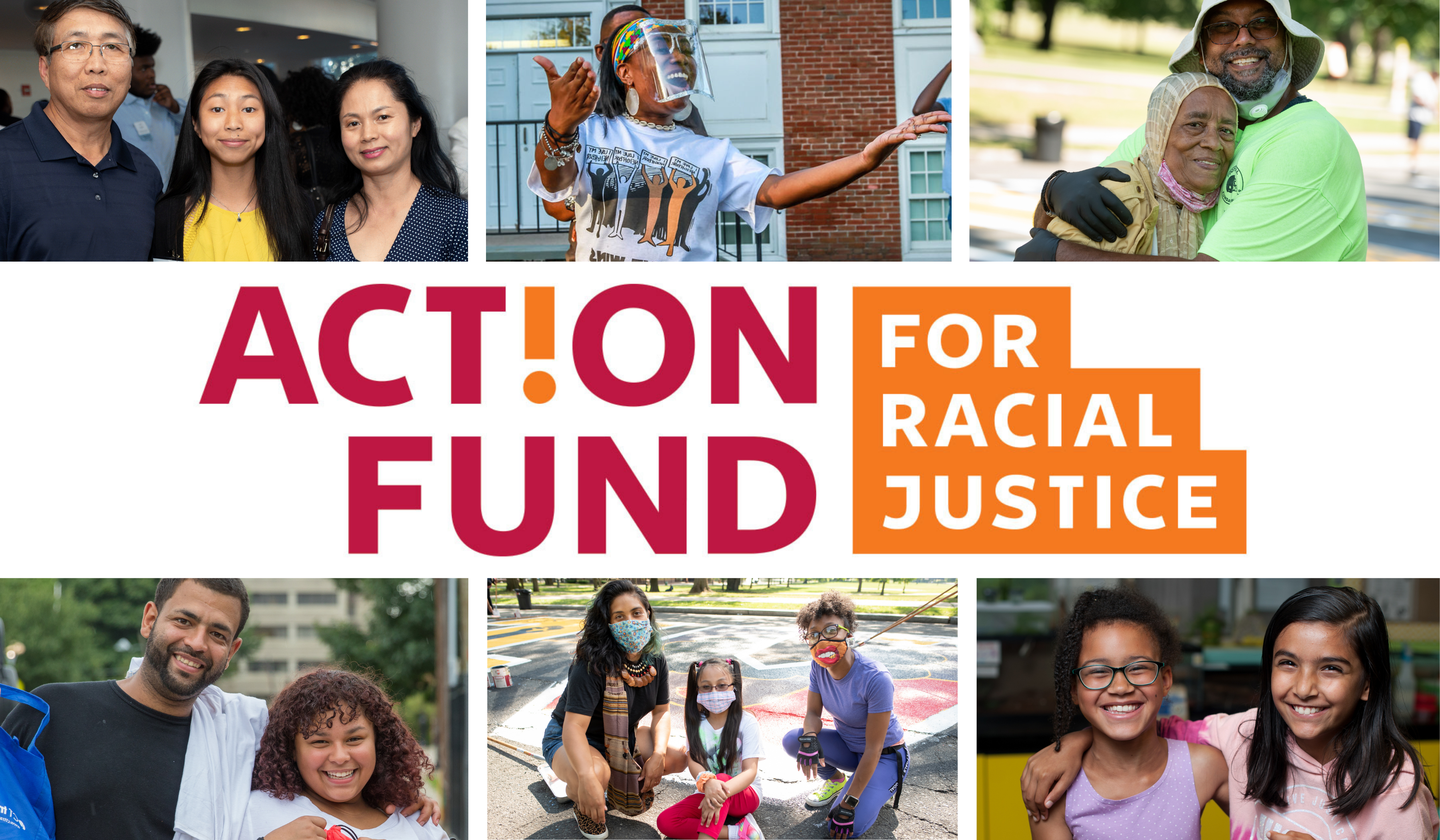 En Español

Persistent disparities affecting Black, Latinx and other communities of color create barriers to health, well-being and wealth building. These disparities are the result of decades of systemic factors and disinvestment in our communities, many of which are still woven into the fabric of our institutions.
The Hartford Foundation has always been committed to addressing barriers to opportunity in our community, and 2020 made one truth clear: while dismantling structural racism requires a long-term commitment, the time to act is now.
Donate to the Action Fund for Racial Justice
---
Dismantling structural racism is an urgent priority.
We have been doing this work for some time, but the past year has laid bare the generational disparities in our country, and we are compelled to sharpen our focus. We cannot achieve our mission to create lasting solutions that result in a vibrant Greater Hartford unless we confront the structural racism that has erected countless barriers for communities of color.
The disparities in Greater Hartford tell the story:
1 in 5 Black and Latinx children in our region live in poverty, compared to 1 in 100 white children, according to 2019 data.
The region's median income for white households ($84k) is twice that of Latinx households ($42k) and more than 1.5 times that of Black households ($50k), based on 2017 data.
Life expectancy of Connecticut children born in wealthy towns is 6 years longer than those born in cities.
The COVID-19 pandemic exacerbated these disparities:
1 in 5 Black residents of our region lost a family member or friend to COVID-19.
37% of Latinx residents report that at least one resident of their household has lost their job during the pandemic, twice the rate of white residents.
Greater Hartford residents are struggling:
24% of all Connecticut residents say they are either just getting by or finding it difficult to get by financially. For Black residents, that number is 55%.
---

Together, we can achieve greater equity in our region.
When you give to the Action Fund for Racial Justice, your dollars will be deployed with urgency to help disrupt existing systemic racism and achieve equity in social and economic mobility in Greater Hartford. You can also choose to direct your donation towards racial justice work in one of our strategic outcome areas:
---
---
---
---
---
Frequently asked questions
What is the objective of the Action Fund for Racial Justice?
The objectives of the Fund are to help disrupt existing systemic racism in Greater Hartford and to encourage building new systems which have equity at their foundation.
How will the Fund align with the Foundation's ongoing work?
The Fund will operate in parallel with our broader strategic work. Grants from the Fund will be awarded to 501(c)(3) nonprofit organizations that are working to dismantle barriers to opportunity for communities of color, rebuild more equitable systems, and/or support those adversely affected by systemic racism. This work should be informed by those most affected by inequity. Preference will be given to organizations working in collaboration with others to address long-standing needs.
How do nonprofits apply for a grant from the Fund?
There is no separate application period or process. Grants will be awarded from the Fund in parallel with our unrestricted dollars for those grants that meet existing criteria. Visit our nonprofits page for more information about the grant inquiry process.
When will grants be awarded from the Fund?
Grant dollars will be available to address the needs of the community as soon as they are received.
Is there a minimum donation?
No. We welcome donations of any size, from anyone who wants to contribute. Every dollar can make a difference!
How can I stay updated about the Hartford Foundation's racial justice work?
Subscribe to our newsletter and follow us on social media using the links in the footer of this page, or visit the News section of our website for frequent updates on all of our work.
---