Business Donor Advised Funds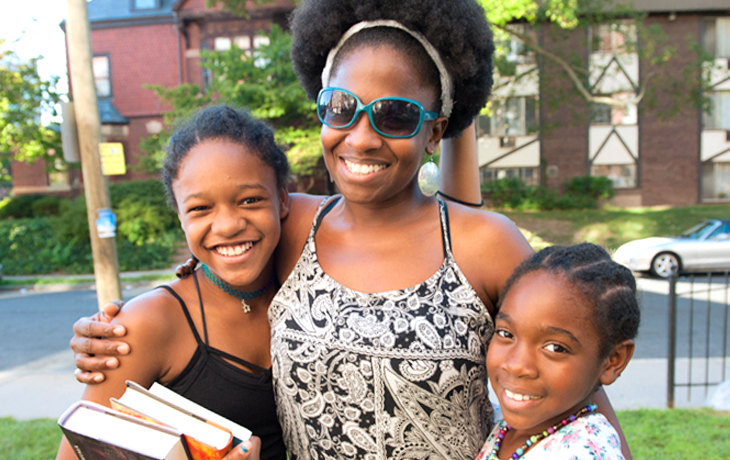 Simplify your corporate giving with the Hartford Foundation.
Start a business donor-advised fund with the Hartford Foundation and tap into a powerful approach to advancing your organization's philanthropic goals. We offer community engagement, flexibility, and access to the expertise of the Hartford Foundation staff when it comes to grantmaking and understanding the region's nonprofit community. We will help you establish or focus your corporate giving program, so you have more time for running of your business.

HOW IT WORKS
Make a gift to the Hartford Foundation for Public Giving to establish a fund using cash, appreciated stock, real estate, or other assets.

Choose the fund name—you can grant anonymously or in the company's name.

Your company may be eligible to receive tax benefits for the year your gift is made and every year you choose to make a gift, thereafter.

The Hartford Foundation manages the investments and administration. You—or your employees—recommend the grantees, and the Foundation awards the grants in your company's name.
The minimum for a donor-advised fund is $10,000. Fees are charged at 1% up to $500,000, after which fees are based on a sliding scale.
---
The Hartford Foundation advantage.
Experience
Our first donor-advised fund was created in 1974. Today we manage nearly 200 donor-advised funds with more than $190 million in total assets.
Focus
Recommend grants to organizations that matter to you, or let the experts at the Foundation help you decide where to focus your giving. Major grantmaking categories include arts and humanities, education, health, housing and economic development, and family and social services.
Governance
Business donor-advised funds allow flexibility outside the standard requirements for grantmaking by the Foundation. For example, grants may be made to religious organizations and nonprofits outside our 29-town geographic area. However, grants are still reviewed and approved by the Hartford Foundation's Board of Directors to ensure your gifts are awarded to reputable nonprofit organizations.