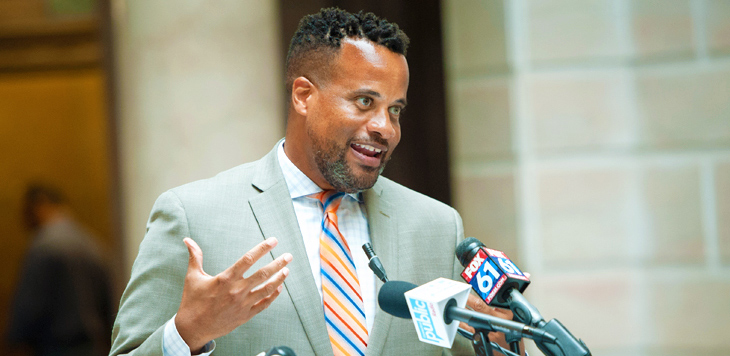 Community Leadership
The Hartford Foundation aims to dismantle structural racism and improve social and economic mobility for Black and Latine residents of Greater Hartford. We view this work as urgent, and therefore, we have chosen to take a greater leadership role in our community and use all possible tools at our disposal to help achieve our desired outcomes.
---
What we're doing
Here are some examples of how the Hartford Foundation is contributing to the change happening in our community:
Strategic Learning and Evaluation
Advocacy and Public Policy
Partnerships and Collaboration with the Public Sector, Business Community, Neighborhood Groups and More
Hosting Convenings
Creating More Inclusive Philanthropy
Leveraging Federal and State Funds for Our Region
Current or recent activities that demonstrate our commitment to community leadership:
Grants to Black- and Latine-led organizations: In 2021, the Hartford Foundation awarded $1 million grants to The Prosperity Foundation and The Hispanic Federation – Connecticut, as well as $250,000 grants to the Foundation's Latino Endowment Fund and Black Giving Circle. These investments were intended to galvanize our Black and Latine communities, giving resources, agency and discretion to stakeholders in communities of color to lead substantive change.
COVID-19 Response Fund: In an effort to deploy resources to support Greater Hartford residents during the coronavirus pandemic, the Hartford Foundation created the COVID-19 Response Fund. To date, we have awarded more than $9$10.77 million in grants from the fund, with a focus on those residents who were most impacted by COVID-19.
Faith-Based Convenings: In the midst of the COVID-19 and racial injustice crisies, the Hartford Foundation held a series of convenings for faith leaders in Greater Hartford, to discuss how faith-based organizations had responded to these dual pandemics, and how we might work together going forward. These discussions are ongoing.