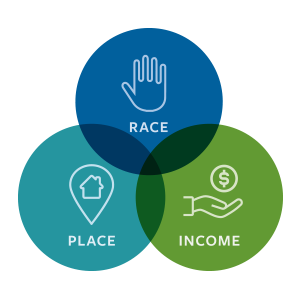 Our Strategic Commitment
Through our community engagement and assessment, it's undeniable that the Greater Hartford region must achieve greater racial, geographic, and economic inclusion to reach its full potential as a thriving and contributing force for prosperity and well-being. Here's how we are addressing the persistent disparities affected by race/ethnicity, place (ZIP code), and income in our community.
What's New:
Learn about some of our latest grants and initiatives.

How We Do Our Work:
Our foundation is deeply engaged in the Greater Hartford community. Here are some of the ways that we contribute to positive change in our region.

Our Outcome Areas:
We are working through partnerships to remove persistent disparities in our region where we know them to be most pronounced. Using research, evaluation and feedback from partners, we have identified seven outcome areas for our work. Each of these outcome areas focuses on the people and places facing the greatest disparities.