Grantmaking and Investment
Investing in our community's future by addressing today's needs.
Since 1925, thousands of donors have entrusted their gifts to the Hartford Foundation to distribute to projects, organizations, and collaborations that show promise of reducing the disparities in our region.
Our understanding of the community's needs is shaped by requests from nonprofits and by our own assessment of regional priorities. This means our grantmaking is both responsive to changing community needs and opportunities while addressing systemic issues that affect the well-being of the entire Greater Hartford region.
---
ENDOWMENT BY FUND TYPE
as of December 31, 2021
In 2021, we awarded 3,262 grants amounting to $45.2 million. We have awarded $894 million in grants since our founding in 1925.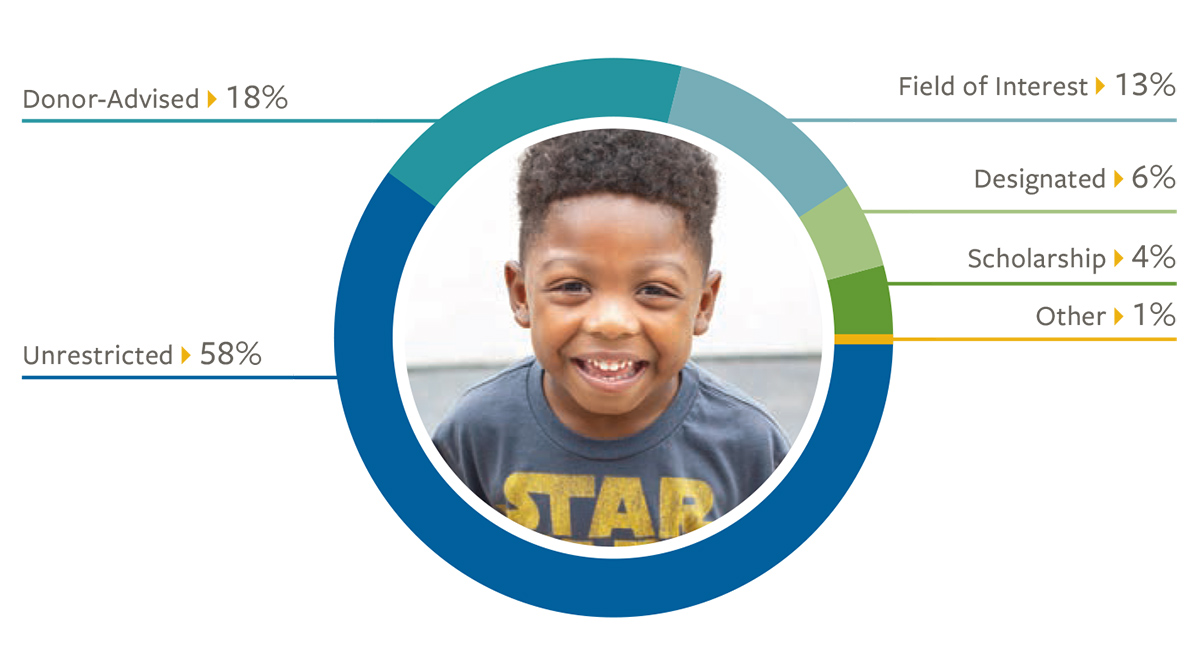 ---
Informed by best practices, our grantmaking investment supports substantial and sustainable community change.