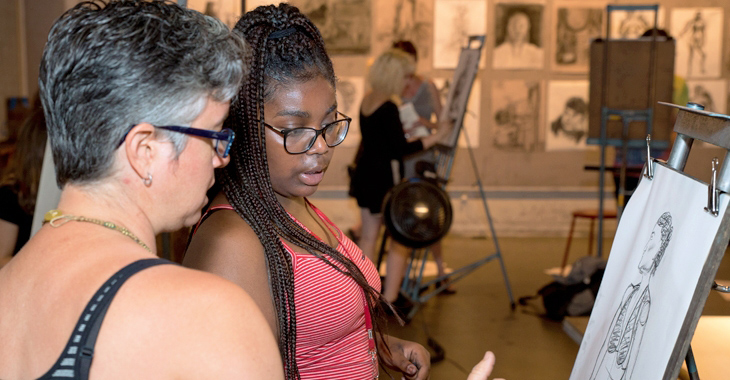 Outcome Area:
Implement strategies based on findings of 2019 Greater Hartford Arts Landscape Study
WHY THIS IS A PRIORITY
The arts are a critical asset in our region and when properly leveraged can support community and resident well-being, including physical and mental health, learning, economic growth and community cohesion and resilience.
Our Arts and Culture grantmaking and other activities are informed by the 2019 Greater Hartford Arts Landscape Study, commissioned by the Hartford Foundation and the Connecticut Office of the Arts to better understand the arts ecosystem in our region. The study found a vibrant sector challenged by financial fragility and a need to address issues of equity, diversity and inclusion related to access, program content, workforce and leadership.
Some key findings of the study include:
Across almost all disciplines, a higher proportion of white residents participate in the arts than residents of color.
Artists feel they are largely on their own to build their careers, develop their artistry and create a following for their work.
Nurturing younger, more diverse leaders will be a critical challenge for the arts ecosystem as Baby Boomers retire.
One third of Greater Hartford's arts organizations exhibit signs of financial fragility, with disparities based on discipline.
WHAT WE'RE DOING
The Foundation, using our resources and working closely with our nonprofit partners and other stakeholders, will prioritize activities that:
Address disparities by Race, Place and Income in access, programming, workforce development and leadership.
Use arts and culture as a means to contribute to the Foundation's strategic outcomes.
Support leadership development and transitions that increase opportunities for more diverse leadership in the arts.
We will engage and partner with local artists of color and the region's arts and culture organizations (small and large)to inform our arts and culture strategies and grantmaking.