---
We believe in creating a sustainable environment where artists of color can grow, thrive, evolve their vision, and make meaningful contributions to our community.
Artists of Color Unite: A Hartford Foundation Advisory Committee will create a long-term support structure to benefit the artists of color in the Greater Hartford region with a targeted focus on Black, Brown and Indigenous artists.
OUR VALUES
We do this work to move steadily toward racial equity and cultural justice through systemic changes in the Greater Hartford arts community.

We believe in a sustainable environment where artists of color can grow, thrive, evolve their vision, and make meaningful contributions to our shared community through their creativity.

We believe in clearly identifying intended impact prior to decision-making and measuring outcomes to inform future decisions.

We promote multiple points of view and approaches to reality and cultures.
2020 initiatives & advocacy
224 EcoSpace ($200k): grant to provide capacity building to artists of color in the region, including through a special fellowship program (

Artists of Color Accelerate

)

Free Center ($150k): grant to create the

Independent Artists Fund

, a funding award program for artists of color in Greater Hartford

Hartford Performs ($50k): COVID-19 relief payments to dozens of local artists of color

Hartford Black Lives Matter Mural: funding for stipends for artists that participated in painting the mural and gift cards for youth volunteers. The mural's success influenced the Foundation to support an additional mural in Bloomfield.
IN THE NEWS
ADVISORY Committee MEMBERS:
Rashawn Asberry (Pup)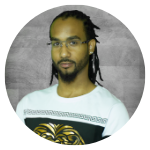 pupshousellc@gmail.com
Rashawn Asberry is a Conscious Hip Hop Artist, Youth Mentor, Cryptocurrency investor and Entrepreneur from Bloomfield, CT.
As an entrepreneur, Rashawn has over 10 years experience in various ventures, with a diversified sales background and musical talent. He has been operating his own DoloMission Entertainment Studio for 7 years, where he creates, engineers, records and edits all of his music and videos. Rashawn also created platforms for artists to showcase their talents, from hip hop freestyle skills in DME Cypher Sundays; to music and poetry events to spread conscious awareness with Speak Your Truth. Crypto Kingz is the branch focused on cryptocurrency.
Rashawn is actively involved in his community, through his work with 4Unity Community Corporation (Hartford based grass roots non profit organization), as the Sgt. Of Arms Board Member. He is also volunteered as a Youth Mentor working with Hartford Communities That Care and Calling All Brothers organizations. Rashawn was recognized for his leadership as a 100 Men of Color Award Class of 2017 Honoree. Crypto Kingz had their first Bitcoin 101 session on Jan 20th, an informational seminar at Juiced Up in Hartford. Rashawn also presented at the Urban League of Greater Hartford Young Professionals on this cryptocurrency information which is the new financial literacy.
Currently Rashawn is a member on The Artist of Color Advisory Group from Hartford Foundation for Public Giving. Also a HipHop Youth Educator with Charter Oak Cultural Center and Hartford Performs.
Why are you interested in participating and what do you hope to bring to the Artists of Color Advisory Group?
I am an artist and educator passionate about the importance of the arts, especially music to people. I want to highlight the possibilities of linking love for music and learning with expressing our lessons and our stories. Music is therapeutic and powerful tool. Students need to see more of our people in positions to tell their story, understand them and cater learning more to their needs and interests utilizing technology.
Pedro Bermudez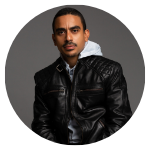 pedro@revisionistfilms.com
Pedro Bermudez is a filmmaker and the owner of Revisionist, a production company that works closely with agencies and nonprofits in the greater Hartford region. Bermudez has directed content for a diverse range of clients including Nike, the Museum of Fine Arts in Boston, and international non-profit BuildOn. Before launching Revisionist, he worked as an associate producer at ESPN. Bermudez is a graduate of the American Film Institute in Los Angeles, where he was the recipient of the Petrie Award for excellence. He serves on the board of the Connecticut Arts Council, and the board of electors of the Wadsworth Atheneum Museum of Art. Among his recognitions, Bermudez was named to Connecticut Magazine's 40 Under 40 and is a national finalist of the Commercial Director's Diversity Program - an initiative launched by the Director's Guild of America. He lives in Hartford, Connecticut with his daughter Ingrid Harriet Bermudez.
Why are you interested in participating and what do you hope to bring to the Artists of Color Advisory Group?
I'm interested in participating as I am a filmmaker and artist working and living in Hartford. I have also recently formed a non-profit to foster new filmmaking opportunities in the region. I hope to contribute on-the ground insights to initiatives aimed at engaging and supporting artists of color. Through my business and artistic efforts I have worked with many of the leading arts institutions in Hartford, and I have also worked with artists who have not had the benefit of institutional support. During this incredibly difficult time I believe it is vital that the advisory council have representation from individuals who can bridge different segments of our arts and culture ecosystem.
Rev. Dr. Shelley Best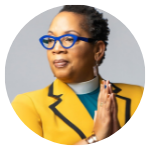 hello@revdrshelley.com
Artists of Color Accelerate, CEO
Soulpreneur, visual artist, and yogini Rev. Shelley D. Best is an intentional and innovative community builder who is nationally recognized as creative place-maker and leader in faith-based community development.
Her spiritual, inviting, and inspiring personality makes Dr. Best shine. In 1991, she accepted her call to ministry at Workman Memorial AMEZ Church in Torrington, CT and four years later was appointed to serve as its pastor. In 2001, after a national search, Dr. Best was recruited as president and CEO of The Conference of Churches in Hartford, CT. She is widely credited for its revitalization through the creation of The 224 EcoSpace, where she is Founder. The $3.5 million social enterprise is the place "where change makers work, create, and lead."
Olusanya Bey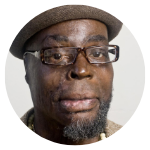 16breaths@gmail.com
Olusanya Bey does not call himself a writer or poet instead he describes himself as a 'heartist', "someone who uses his gift with words to remind us of what it means to be human, what it means to be a living breathing work of art". He Is first and foremost a Mindfulness Practitioner/Coach, trained in the tradition of Zen Master Thich Nhat Hanh. Olusanya serves as a Teaching Artist introduces Poetry as an introduction to 'mindful writing', which he describes as… a means to reconnect with the essence of the writing process, through which you can describe how the world touches you and how you touch the world. He also facilitates workshops in Engaged Mindfulness and the art of BEing HUman. Olusanya serves as a Commissioner on Hartford's Commission on Culture and Arts, he has performed poetry and conducted workshops in both mindfulness and poetry throughout Hartford's educational system, including The University of Connecticut, Watkinson School, Kingswood Oxford, Goodwin College, and Trinity College. He was a member of the first team from Hartford, CT to participate in the National Poetry Slams competition in Seattle, WA, in 2001 (along with Iyaba Ibo Mandingo, Leah Prescott, and Hartford's Poet Laureate Frederick Douglass Knowles).
Why are you interested in participating and what do you hope to bring to the Artists of Color Advisory Group?
I serve on Hartford's Commission on Culture and Arts, I am devoted to the city of Hartford's artistic representation reflecting it's beautifully diverse communities. I hope to bring my experience as a commissioner, and artist living in Hartford, along with my inclusive approach to the table.
Jeanika Browne-Springer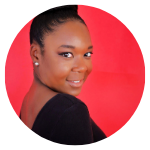 jbrowne-springer@hartfordperforms.org
Jeanika Browne-Springer originally from East Hartford CT. She has a Bachelor's Degree from Trinity College in Theater & Dance and Masters in Education from the University of Saint Joseph in Multiple Intelligences. She was a second grade teacher in Hartford for the past six years. She is now a grant writer and marketing manager at Hartford Performs, a non profit helping teaching artists access preK-8 Hartford schools and inspiring teachers to write curriculum with arts integration in mind. Most recently you may have seen her as a creature in Night Fall Hartford, actor in a Universal Womb installation, part of staged readings for HartBeat Ensemble or actor in "Daisies on Harlem's Doorstep," a Vintage Soul Production.
Why are you interested in participating and what do you hope to bring to the Artists of Color Advisory Group?
I am interested in helping funnel information to artists about options they have to survive and thrive in the current climate. I hope to gain new insights about resources for young artists wanting to pursue their passions in the creative field but don't know where to start or how to sustain themselves. I also want to gain experience collaborating with professionals in the arts administration realm.
Carlos Hernandez Chavez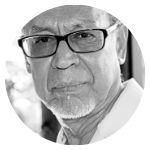 carlos.hernandezchavez@gmail.com
Considered by The Hartford Courant as 'the first Mexican in Hartford', Carlos Hernández Chávez' cultural activism and rigorous multidisciplinary arts training at Academia de San Carlos of the Universidad Nacional Autónoma de México and Escuela de Pintura y Escultura of the Instituto Nacional de Bellas Artes, these are reflected in his decades-long, eclectic career, with easel and mural works exhibited and in collections in galleries and museums in the region and abroad in Mexico, Puerto Rico, Greece, the United Kingdom, and the United States.
Since his 1967 arrival in Connecticut, his extensive work and activism in the arts and the humanities Carlos is the recipient of multiple honors and recognition by arts, business and educational institutions, community and humanities organizations, and by local, state and federal officials, among others.
'It is the rejection of artifice and conventional aesthetic codes that bestows upon his work an essential honesty and goodness. His work reminds one of the ancient Greek concept of Kalokagathos, the union of beauty and good, for that which is good is necessarily beautiful'.
- Author Alba N. Ambert. Individual exhibit. Athens College, Greece - May 1989
"I have a very close association of art with justice, because in order to be considered art I think it has to have a positive outcome, a positive value, the same as justice," Hernández Chávez says. "And there is no half-justice. To me, the true character of justice is only harvested through one's total giving; and art is all giving."… "For me the purpose of art is not to sell, though many artists want to sell first. But art has to have an honesty about it. A lot of people don't want to buy my work because it doesn't fit in their living rooms." He laughs at this - not scornfully, but with wry patience. " But if you do something because of a strong belief," he concludes - lumping his art and activism into a single, logical pronouncement - "it will have consequences. And if it's good, a good consequence."
Artist Colors Work With Socia Images
- Matt Damsker, The Hartford Courant - November 30, 1986
Hernández Chávez' activism includes his collaboration in the passage of Connecticut's One Percent for Art legislation in 1978; Co-founder, CABHVA, The CT Alliance of Black and Hispanic Artists in 1976, Co-founder, Greater Hartford Festival of Jazz in 1992; and Co-founder and past president, Mariachi Academy of New England in 2017, among other. The artist has served on numerous policy-making and philanthropic boards such as Concerned Citizens for Humanity, Inc., the Hartford Commission on Cultural Affairs, the Evelyn W. Preston Memorial Fund, and the Edward C. and Ann T. Roberts Foundation among other. In addition to being a celebrated visual artist and activist, the artist is also an experienced photographer, and musician whose career spans six decades, with an extensive performing and recording history in his native Mexico, the U.S. and abroad.
Why are you interested in participating and what do you hope to bring to the Artists of Color Advisory Group?
As an artist of color, I have over 40 years' experience in artists rights advocacy, organizing artists of color, exhibitions, resource identification and arts legislation.
Richard Hollant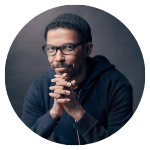 rich@colabinc.com
Rich Hollant is the principal, lead strategist and design director at Hartford's CO:LAB, a brand communications firm working to connect communities to their power with a focus on equity with governments, corporations, nonprofits, and foundations. A philosophy and psychology major from Boston University and a film and video major from the Museum School of Fine Arts, Rich has received hundreds of awards including the top honors in international design competitions. His design work has appeared in dozens of trade publications, including books on social values, identity, and research processes for impact design. His work is featured in books for teaching design around the world. His design work on diversity and inclusion is in the permanent collection of the Library of Congress. His community-based photography work has been featured in publications and displayed in solo exhibitions in galleries and museums.
Rich has been featured in Business Weekly, profiled by Communication Arts, honored as one of 20 "People to Watch" by Graphic Design, U.S.A., and acknowledged by Fast Company as one of the top 11 designers working on social impact. He has lectured and conducted workshops on social justice, ethics, business models, and design for good. He has juried competitions including Say Something Posters, Start-Up CT, and Sappi Ideas That Matter. He has also advised on the award of numerous foundation, grant and residency programs for the arts. Rich teaches a class on Ethics and creativity in communities at the Interdisciplinary MFA program at Hartford Art School. He sits on the National Board of AIGA where he co-chairs Design for Democracy and advises the Diversity/Equity/Inclusion Taskforce. He is the chair of Hartford's Commission on Cultural Affairs and is chairing the city's Recovery Committee focused on Art, Culture, Recreation, and Faith. He is the founder and Executive Director of Free Center providing access to space and resources for individuals and organization working toward increasing community engagement primarily through arts and culture.
Why are you interested in participating and what do you hope to bring to the Artists of Color Advisory Group?
I am an arts advocate in the city and care deeply about the ways our region is evolving to be truly equitable. I'm interested in tying together the disparate arts efforts taking place in Hartford. My hope is to achieve a relatable and influential whole where the impact of creative culture is clear and Artists of Color are recognized, supported, and GUIDED to reach the full potential of their influence.
Leslie Frances Manselle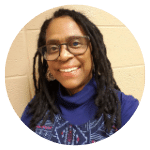 l.manselle@yahoo.com
Leslie Frances Manselle is a performing and teaching artist who specializes in voice, movement and drama. Leslie sings with jazz, soul, and praise groups, and as an individual performer for audiences of all ages. Ms. Manselle's school programs, "Self-Esteem Through Performance" and "Zumba Gold for Young and Old" were created to help students enhance academic and physical education skills through utilization of the arts. Her "Dance/Exercise for Elders" Zumba Gold classes are designed for mature adults or people who need a modified exercise program. The goals for her new health program "Begin to Be the Better You" are to motivate and encourage youth, women and adult groups to overcome obstacles through participation in the arts. Manselle produces a music concert series "LMA Presents" each summer to provide an opportunity for local emerging and professional musicians and singers to perform live at neighborhood venues. Leslie's mission is to bless, enlighten, educate and entertain through music, words and movement.
Why are you interested in participating and what do you hope to bring to the Artists of Color Advisory Group?
I truly believe in "Be the change you want to see." I have stepped up on other occasions to do the job that is needed. I know that it takes more than talking. I am a doer and I can speak up to represent and to voice what is needed for my community. I am willing to do the work. I come with skills and experience and hope to use both to impact the Hartford Foundation.
Cin Martinez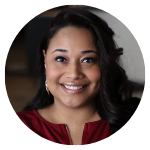 martinezmcindy@yahoo.com
Cin Martinez is a playwright/performer from the north end of Hartford. After becoming an ensemble member with HartBeat Ensemble, Cin's love for playwriting began when she collaborated on Flipside, winning Best Ensemble (NYC Fringe Festival.) Cin then co-wrote Riding the Turnpike and Frog Hollow State of Mind, a play about her neighborhood. Cin also co-starred in Orange Is the New Black on Netflix. Cin's latest success is Pegao which premiered in May 2019 with several sold-out shows. Cin's next play in development is Moonlighters.
Why are you interested in participating and what do you hope to bring to the Artists of Color Advisory Group?
I have been the connector for many people, assuring access to information usually difficult to come by, info to elevate their passion/purpose someway somehow, this would be a continuation of that.
Lael Saez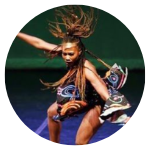 footlightsarted@gmail.com
My name is Lael Saez and I am a Hartford native. I started my dance career first under the teachings of my mother Ann Marie Williams and her educational arts program "K La Rue". From there as a child I studied ballet at Albanos in Hartford CT, for 3 years. I received more early training through the Artist Collective from middle school through high school, partaking in modern/jazz, ballet, hip-hop, tap and African dance under the direction of the honorary ACO Lee Thompson and Kresha Hudgens of New York. While with the Artist Collective I performed at the Hartford Stage in the play "Oedipus" and performed a solo piece with a few other classmates at the Bushnell for the late Maya Angelou, who later that night personally told me to "never stop dancing". During high school I attended the classical magnet program and Hartford Public High school (where I did my academics) as well as the Greater Hartford Academy of the Arts where I was trained in modern (3 styles), ballet, repertoire, improvisational, dance history, tap and numerous other dance and art classes. I graduated from all three schools in 2004 and had my first teaching contract at FootLights. In 2005 for the winter/spring semester I proceeded to Long Island University in Brooklyn, N.Y. where I continued my dance training under Donna Hash (Alvin Ailey's former principal dancer) and 4 other credible instructors. In the fall of 2005 I returned home and decided to continue teaching dance under the direction of FootLights and took classes in mortuary science at Briarwood college. In 2009 I joined the cultural dance troupe of the West Indies dance company with Stephen Hankey as head choreographer and stayed with them for 4 years. In 2010 I became a company member of the Judy Dworin project for 3 months working on the project "In this house"; and was also recognized as dance instructor of the year at FootLights. In 2010 FootLights became a program offered at the Downtown YMCA where I have been currently active for the past 10 years and as of 2018 have become the sole owner of FootLights Performing Arts and Education Program after 16 years of service. In 2012 I had the privilege along with 5 other great dancers to create and be the first members of "Island Reflections Dance Theater Company" under the direction of Stephen Hankey, I am currently active with the company. In 2013 I was asked to be featured on OPP workforce "Wall of Success". In addition to being the head Dance instructor I am also the Program Director for the YMCA FootLights Program. I am currently still with the FootLights Program and was recognized for 10 years of service in June 2015 ( 5 years with the YMCA) and 2020 will be 10 years of service with the Downtown YMCA. Outside of my dance career I am number 7 in the top 10 international Body Paint models with my Visual artist Joy Monroe for "Living Art America" Body paint competition 2017, as well as #14 for International "Beyond The Canvas" top 20 international body paint competition of 2018. Currently as of May 2020 during the Covid-19 experience, I've been given the opportunity to make history with a team of Hartford CT based artists in forming Hartford Foundation's Artists of Color Advisory Group. I always stay active and committed to the community that has raised me, I am for us and by us, " I am Hartford, CT".
Why are you interested in participating and what do you hope to bring to the Artists of Color Advisory Group?
I am interested in participating because I am a native member of the community this organization serves and have been an active student as well as contributed heavily to the performing arts world through my own personal professional career as a performer, choreographer but also as an Instructor of the performing arts by serving youth in the Hartford community from low income areas for a reduced rate or free. I hope to bring fresh energy and eyes. I hope to help bridge the generational gap and create more unity and encouragement to the community I serve, along with so many Hartford natives I look up to.
Yolande Spears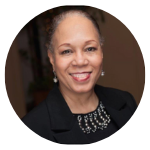 yolande_spears@bushnell.org
Yolande Spears is Senior Vice President of Education & Community Initiatives at The Bushnell Center for the Performing Arts, Connecticut's premiere performance venue for Broadway theatre, music, dance, children's theatre, and special events. As Senior Vice President of Education, she co-created the Bushnell's award winning PARTNERS program. The program, which provides arts opportunities for students of all ages, is the recipient of numerous awards, among them a prestigious Dawson Award. The PARTNERS program has also received recognition for its outstanding work from The National Endowment for the Arts, the US Department of Education, the Connecticut Quality Innovative Award, and the Connecticut Department of Education. Additionally, PARTNERS was one of several organizations profiled in the Dana Foundation's 2003 publication, Acts of Achievement.
In her role as Senior Vice President of Community Initiatives, Yolande has developed numerous family literacy and enrichment programs. In recognition of this work, The Broadway League selected The Bushnell to be the first venue to roll out its Family First Night program, a national initiative designed to make Broadway programming accessible and affordable for underserved families. In her education role for the Hartford Symphony Orchestra, she directed and led the strategic planning efforts to set the new direction for education and community engagement with the Education Task Force of the Board. She also was instrumental in the redesign of the Symphony Discovery concerts and other signature services that engage schools and the broader community.
Along with her administrative leadership, Yolande has been a guest speaker at organizations throughout the United States, Canada, China and Africa. She's appeared at the National Endowment for the Arts, Musical Theater International, The Broadway League, the American Association of University Women, Harvard's Graduate School/Arts Education, the US Dept. of Education at Hoffstra University, Toronto Conservatory of Music, Novelists Inc.'s Vancouver Conference, the Yale Goldman Sachs/National Business Plan Competition, the New England Conference for Gifted and Talented, the Shanghai International Arts Festival, Beijing International Cultural & Creative Industry Expo, China Association for Performing Arts, China Poly Theater Management, and the Leisure and Recreation Association of South Africa. Yolande was selected by the National Guild for Community Arts Education as one of its fifteen national Ambassadors in 2015. In 2018, Yolande received the Remarkable Women in Business Leadership Award as well as a Career Distinguished Service Award from the National Guild for Community Arts Education.
In August 2005, Plays for Living commissioned her to write two short plays for a corporate client. Subsequently, her short story, "Buttered Biscuits" was published in the bestselling motivational series, Wake Up & Live the Life You Love. Yolande's recent book, The Gift, won the Purple Dragonfly Book Award's 2013 National Grand Prize for excellence in children's literature.
Why are you interested in participating and what do you hope to bring to the Artists of Color Advisory Group?I'm interested in participating because I want to be a member/contributor of a serious and meaningful dialogue about how artists of color can continue to offer their creative gifts and voices to the so-called mainstream cultural organizations and be recognized as meaningful contributors. I also want to be a part of the dialogue that has honest conversations with white leadership on how they can continue or begin to build a bridge for themselves and their artists of color that is of benefit to the overall community. I feel that I bring decades of personal and professional experience from the private and cultural sectors on how to successfully navigate as a woman and person of color in predominantly white organizations.
Joe Young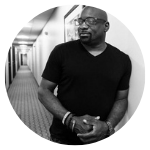 joeyoungstudios7@gmail.com
Joe Young, a Connecticut native, is an award-winning cartoonist, filmmaker, producer, writer, and teaching artist. He is the creator of the socially engaged Scruples comic characters and the writer and executive producer of Hartford's first major home grown book-to-film project, Diamond Ruff. In early 2015, Cinedigm Entertainment, the largest independent content provider in the United States, nationally distributed Diamond Ruff. Young is Acting Chair of the City of Hartford Film and Media Commission. He is also the Founder & Executive Director of the youth arts non-profit agency The Joe, Picture This Show/Hartford Animation and Film Institute. He is a Guinness World Record Holder for creating the World's Longest Comic Strip, which included the participation of thousands of Greater Hartford-based youth. In 1999 he received the prestigious Daily Point of Light Award from the White House for volunteering his time in bringing the arts to otherwise access-less youth. He and his work has appeared in People, Ebony, GQ and Jet Magazine, the Boston Globe, New York Times, C-Span, CNN, the Black Family Channel and other national media outlets.
Why are you interested in participating and what do you hope to bring to the Artists of Color Advisory Group?
I am participating because I believe in this initiative as an artist of color, doing visual, performing Arts, and multi-media arts in Greater Hartford for over 30 years. I bring my experiences both locally and nationally. I've seen what works and why for artist of color in different parts of the country. Also I am the Chair of the City of Hartford Film and Media Commission and maybe aware of opportunities to share with this group of artist of color.
Special thanks to 224 EcoSpace and Reverend Dr. Shelley Best for supporting the advisory group.