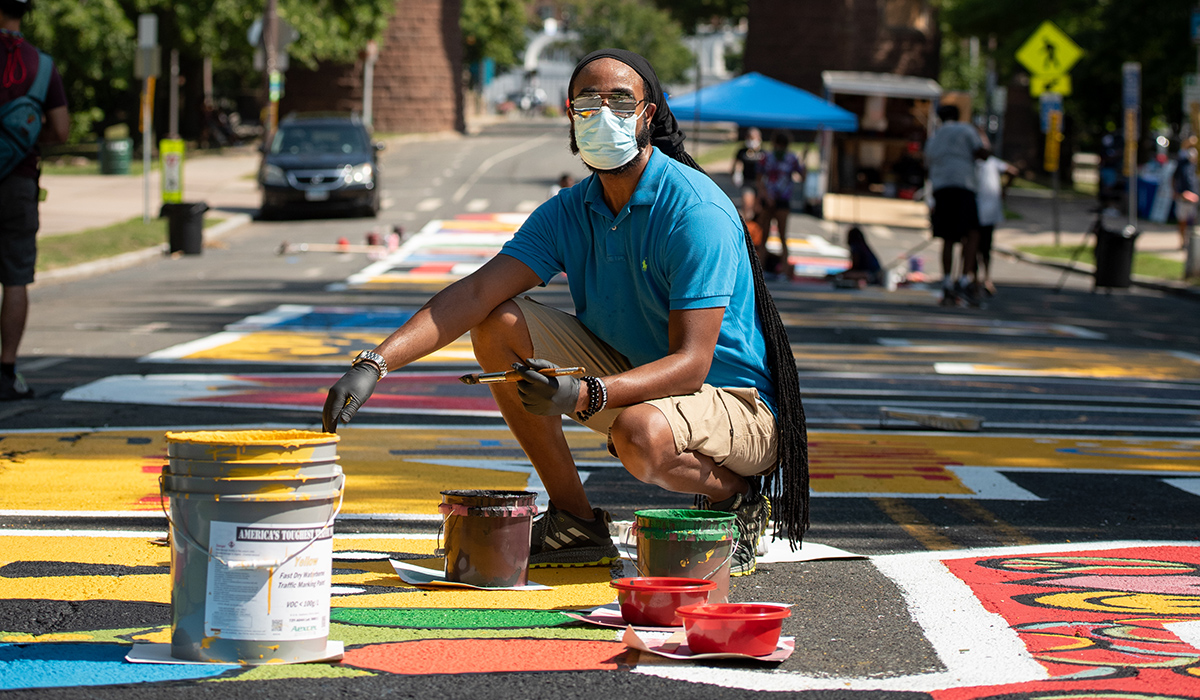 Outcome Area:
Arts and Culture
As part of our efforts to dismantle structural racism and advance equity in social and economic mobility in Greater Hartford's Black and Latine communities, the Hartford Foundation seeks to support arts and culture in our region, with a focus on expanding opportunities for people of color, who are underrepresented in Greater Hartford's art workforce.
Our desired outcomes
Increased youth involvement in the arts sector
Arts organizations and arts programming that are more reflective of and relevant to the interests of all residents
Greater racial and ethnic diversity in the Greater Hartford arts workforce and leadership
Expanded collaboration among artists of color and all arts organizations in the sector
---
Why this is a priority
The arts are a critical asset in our region and when properly leveraged can support community and resident well-being, including physical and mental health, learning, economic growth, and community cohesion and resilience.
Our Arts and Culture grantmaking and other activities are informed by the 2019 Greater Hartford Arts Landscape Study, commissioned by the Hartford Foundation and the Connecticut Office of the Arts to better understand the arts ecosystem in our region. The study found a vibrant sector challenged by financial fragility and a need to address issues of equity, diversity and inclusion related to access, program content, workforce and leadership.
What does the data tell us?
People of color are underrepresented in Greater Hartford's art workforce, particularly Latine artists and organizations.
Artists/creatives are among the workers most severely affected by the pandemic.
Black and Indigenous artists have higher rates of unemployment than white artists due to COVID and expect to lose a larger portion of their 2020 income.
Pre-COVID, one-third of Greater Hartford's arts organizations exhibited signs of financial fragility.
---
What we're doing
Current or recent activities that support this outcome area:
Artists of Color Advisory Group: The Foundation created of an Artists of Color Advisory Group, which provides thought leadership to ensure that the Foundation maintains a focus on artists of color in our arts sector work.
Black Lives Matter Murals: The Artist of Colors Advisory group supported a grant for Hartford's Black Lives Matter mural and inspired the Foundation's support of similar projects in other towns.
See more of our Arts & Culture work
Who will benefit?
Artists of color and arts organizations in Greater Hartford.