Newington Greater Together Community Fund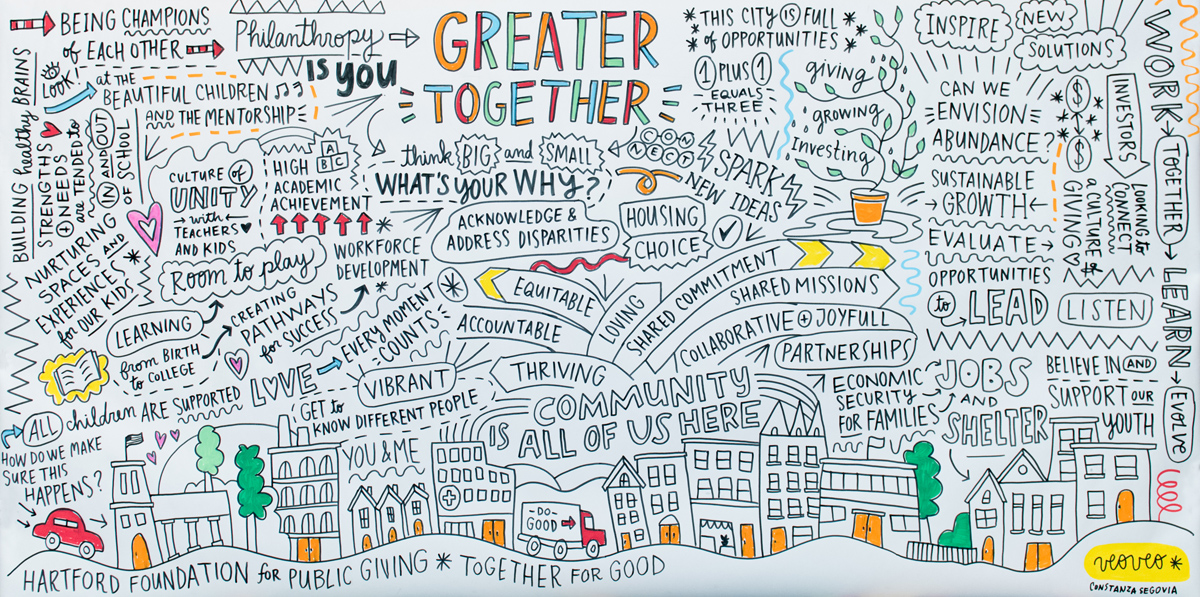 The Hartford Foundation for Public Giving has established a $100,000 Greater Together Community Fund for the Town of Newington.
The purpose of the Greater Together Community Funds program is to:
support the community in taking ownership around the needs in their towns
encourage broad and inclusive civic engagement and
anchor the Hartford Foundation in each town.
Your town has formed an advisory committee to manage a participatory process to identify your town's needs and allocate community funds.
---
Call for Grant Applications
The Newington Greater Together Community Fund Advisory Committee has announced a call for applications! Following the submission of Letters of Interest, the committee has released its grant application for the first round of funding available for programs to support residents of Newington. The short-listed Letters of Interest were notified and invited to participate in submitting a full proposal.
Potential Grant Award
The size of the budget for each grant will be based on the scope and focus of proposals. The minimum budget for any proposal is $250 and while there is no maximum budget, preference will be given to projects whose project does not exceed $50,000.
Review and Selection Process
Applications will be reviewed on a competitive basis by the Newington Community Fund Advisory Committee and will be evaluated according to the merit and relevance to the call.
How to submit: Download the application and send the completed form to the advisory committee at newingtonctcommunityfund@gmail.com by Monday, May 3, 2021.
For any questions, please contact newingtonctcommunityfund@gmail.com.
---
Advisory Committee Members
The role of the Advisory Committee is to design and lead an inclusive process to identify the needs in your community, and design a grantmaking process aimed to ensure that the Greater Together Community Funds can have the greatest impact for the benefit of town residents.
The Advisory Committee members for your town are:
Ryan Beach, Jonah Borrup, Jayne Boulay, Lisa St Germain, Fredric Googel, Trisha Iyer, Sally Larkins, Patricia Mahoney, Beth Monchun, Louis Nero Jr., ‌Bryce Turner
Click here to read the Advisory Committee Conflict of Interest Policy
For media inquiries, please contact Chris Senecal at: csenecal@hfpg.org
---