Enfield Greater Together Community Fund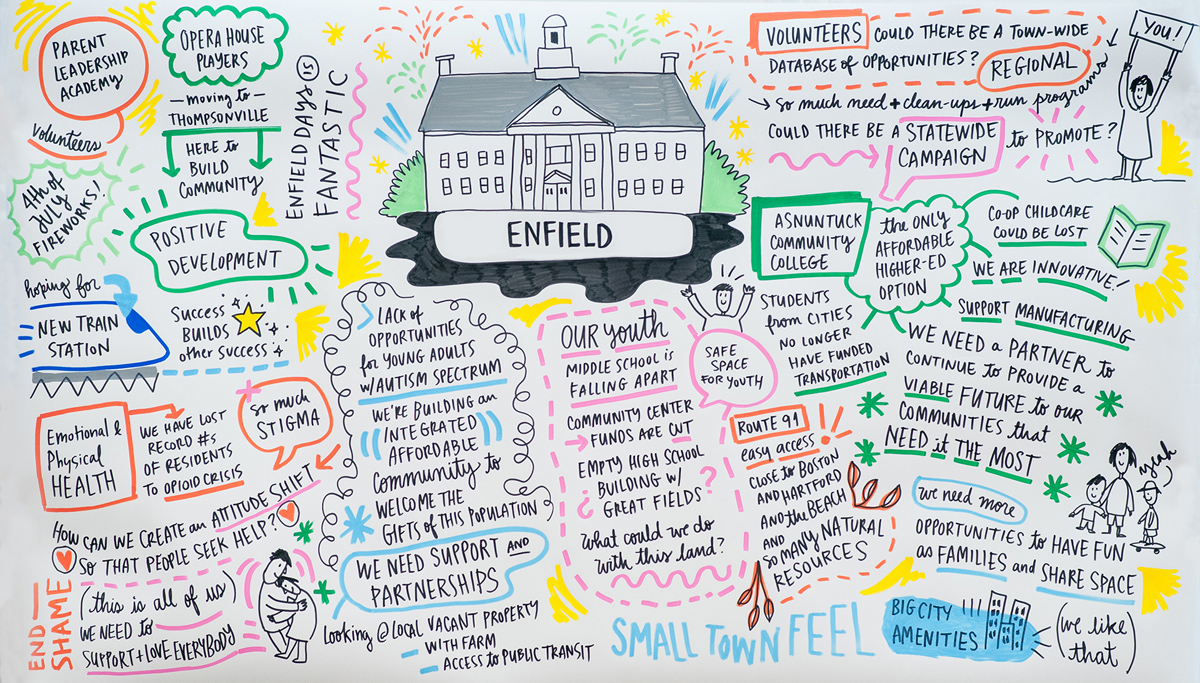 In 2019, the Hartford Foundation for Public Giving established a $100,000 Greater Together Community Fund for the Town of Enfield. In 2022, the Foundation added $50,000 to the Enfield Greater Together Community Fund to continue to support community needs.
The purpose of the Greater Together Community Funds is to:
support the community in taking ownership around the needs in their towns
encourage broad and inclusive civic engagement and
anchor the Hartford Foundation in each town.
Your town will form an advisory committee that is inclusive and reflective of all town residents, to manage a participatory process to identify your town's needs and allocate community funds.
---
Call for Advisory Committee Members
The Enfield Greater Together Community Fund Selection Committee is now seeking applications for Advisory Committee members! The Advisory Committee will manage the fund and should be inclusive and reflective of all Enfield residents. Participation in the Advisory Committee is open to all Enfield residents age 14 and older, with the exception of elected officials or those actively running for an elected position. Previous experience in community organizations or in grant-making is not needed.
If you are an Enfield resident interested in being considered to serve on the Enfield Advisory Committee, please download and complete the application form and email to SelectionEFS@gmail.com or mail to C. Guerreri, Selection Committee, Enfield Greater Community Together Funds, 1010 Enfield Street, Enfield, CT 06082 or drop off at either Enfield Public Library and/or Enfield Senior Center.
Please submit your application by Wednesday, June 30.
Download the Application En Español
---
Selection Committee Members
The role of the selection committee is to select the first Advisory Committee members and ensure that it is inclusive and reflective of all town residents.
The selection committee members for your town are:
Lolita Cisneros, Cynthia Guerreri, Kathleen Souvigney, Rosalind Swift and Karen Weseliza
Click here to read the Selection Committee Conflict of Interest Policy
For media inquiries, please contact Chris Senecal at csenecal@hfpg.org.
---
Greater Together Community Funds Toolkits
We have created toolkits for Greater Together Community Funds participants and selection committee members. Click here to view or download the toolkits, and for frequently asked questions about funding.