East Granby Greater Together Community Fund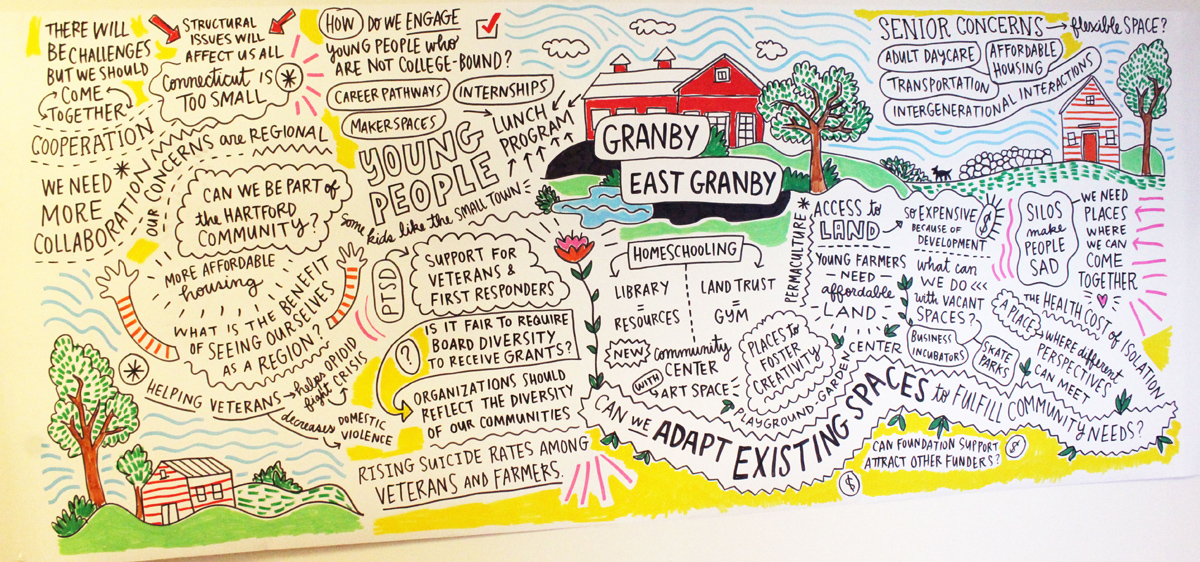 In 2019, the Hartford Foundation for Public Giving established a $100,000 Greater Together Community Fund for the Town of East Granby. The Hartford Foundation's Board of Directors approved additional funding for 2022, contributing an additional $50,000 to the East Granby Greater Together Community Fund.
---
Grant Awards
The East Granby Community Fund made the following grant awards to benefit the East Granby community:
The East Granby Greater Together Community Fund made inaugural grants to three community organizations in 2021:
---
Advisory Committee Members
The role of the Advisory Committee is to design and lead an inclusive process to identify the needs in your community, and design a grantmaking process aimed to ensure that the Greater Together Community Funds can have the greatest impact for the benefit of town residents.
The Advisory Committee members for your town are:
Tom Carroll, Richard Galluccio, Merry Kimberley, Jennifer Kovaleski, Hansika Lenkala, James Lindberg, Shreyas Lenkala, Jennifer Russell, Joanna Taczanowsky, Alicia Van Neil
For more information about the advisory committee, please review the Advisory Committee FAQ.
Click here to read the Advisory Committee Conflict of Interest Policy.
For media inquiries, please contact Chris Senecal at csenecal@hfpg.org.