Bloomfield Greater Together Community Fund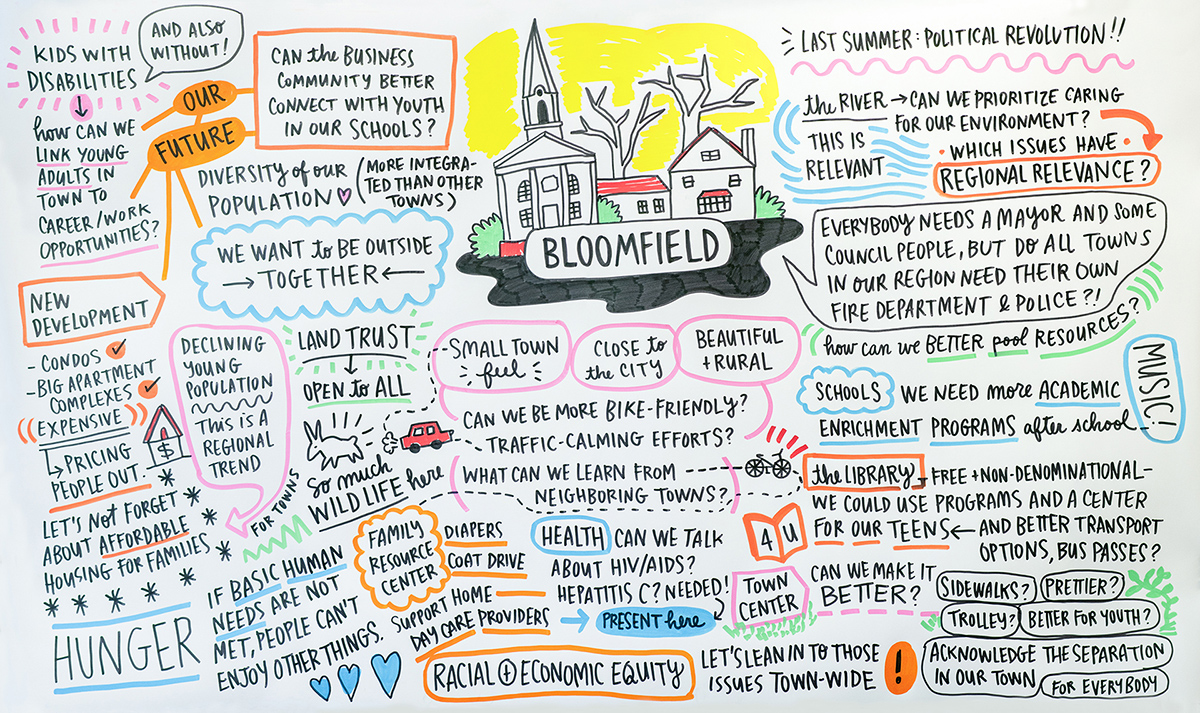 The Hartford Foundation for Public Giving has established a $100,000 Greater Together Community Fund for the Town of Bloomfield.
The purpose of the Greater Together Community Funds program is to:
support the community in taking ownership around the needs in their towns
encourage broad and inclusive civic engagement and
anchor the Hartford Foundation in each town.
---
Call for Grant Applications
The Advisory Committee is inviting applications for grants from the Bloomfield Greater Together Community Fund. The committee is looking forward to having conversations about project funding opportunities within the town of Bloomfield that will make a real difference to our diverse community.
This is an exciting opportunity to build on Bloomfield's long history of diversity, inclusion, and kindness - attributes that have resulted in national recognition as an "All American City" and, more recently, the "Nicest Town in Connecticut" by Reader's Digest.
Please read the Request for Proposals to learn more.
The deadline for applications is Tuesday, April 19, 2022.
Please email completed applications to bloomfieldcommunityfund@gmail.com in either Word Document or PDF format.
The Advisory Commitee hosted an information session for those interested to learn more about the Bloomfield Greater Together Community Fund, previous grants made as well as this current grant opportunity. A recording is available to view, here.
Please email Bloomfield's Advisory Committee with any questions at bloomfieldcommunityfund@gmail.com.
The below template is available for awarded organizations to report on the use of their funds.
Download the grant reporting template
---
Grant Awards
In June, 2021, the Bloomfield Greater Together Community Fund made grants to four community organizations to benefit residents in Bloomfield.
---
Advisory Committee Members
The role of the Advisory Committee is to design and lead an inclusive process to identify the needs in your community, and design a grantmaking process aimed to ensure that the Greater Together Community Funds can have the greatest impact for the benefit of town residents.
The Advisory Committee members for your town are:
Corinne Bowie, Stephen Dombrowski, Robert Firger, Lisa Higgins, Laurie Julian, Sheryl Llewellyn-Wilkerson, Richard Ott, Diane Perry, Molly Reynolds, Shelby Young, Sue Zielenbach

Committee chair: Meredith Johnson; Committee Secretary: Kelly Trainor
Click here to read the Advisory Committee Conflict of Interest Policy
For media inquiries, please contact Chris Senecal at csenecal@hfpg.org.
---