Bloomfield Greater Together Community Fund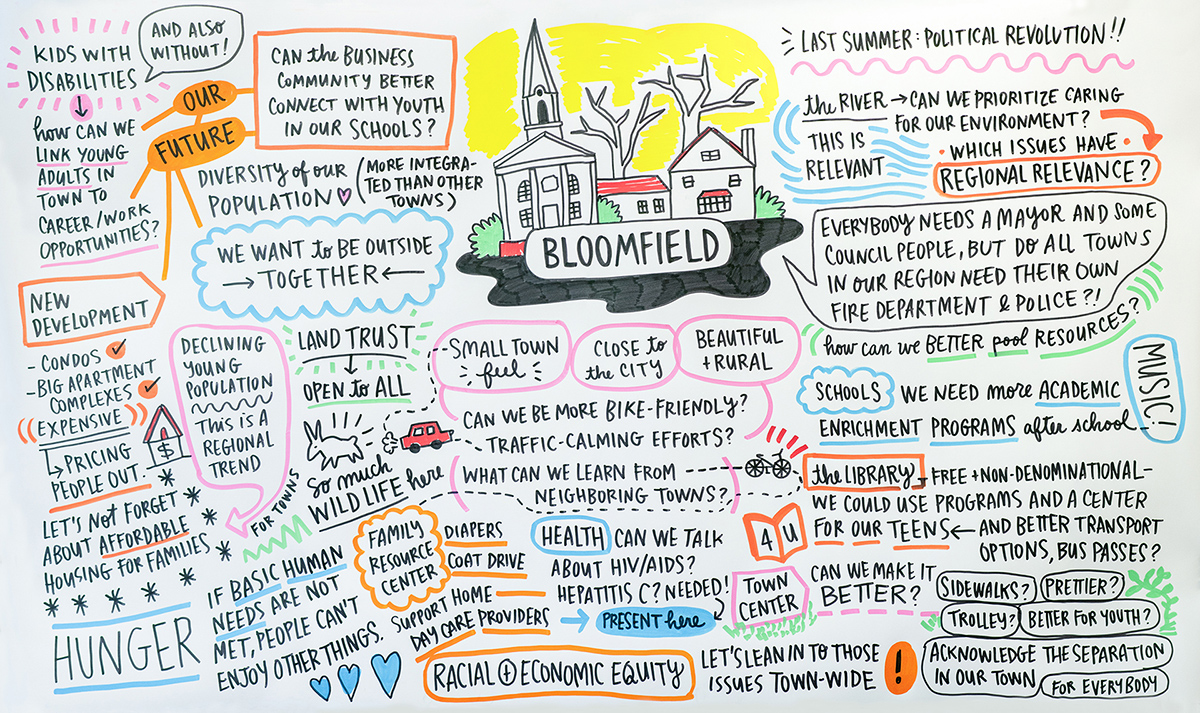 The Hartford Foundation for Public Giving has established a $100,000 Greater Together Community Fund for the Town of Bloomfield.
The purpose of the Greater Together Community Funds program is to:
support the community in taking ownership around the needs in their towns
encourage broad and inclusive civic engagement and
anchor the Hartford Foundation in each town.
Your town has formed an advisory committee to manage a participatory process to identify your town's needs and allocate community funds.
---
Call For Grant Applications
The Hartford Foundation's Greater Together Community Fund Advisory Committee for Bloomfield (Bloomfield Community Fund) accepted grant applications until March 12th. The Bloomfield Community Fund supports the community in taking ownership around the needs of the towns and encourages broad and inclusive civic engagement.
This is an exciting opportunity to build on Bloomfield's long history of inclusion, diversity and kindness: attributes that have resulted in national recognition as an "All American City" and more recently the "Nicest Town in Connecticut" by Reader's Digest.
Organizations that support the Bloomfield community are encouraged to apply for a grant. Requests can range from $500 to $10,000. To be considered, the organization must be a registered nonprofit with a 501(c)3 designation as a public charity or must obtain a fiscal agent registered as a 501(c)3 nonprofit. Groups of town residents may prepare an application in partnership with a registered nonprofit that has agreed to serve as a fiscal agent for the proposed project.
Please review the Request for Proposals for further details on eligibility requirements and project considerations.
For questions, please contact the advisory committee at bloomfieldcommunityfund@gmail.com.
Advisory Committee Members
The role of the Advisory Committee is to design and lead an inclusive process to identify the needs in your community, and design a grantmaking process aimed to ensure that the Greater Together Community Funds can have the greatest impact for the benefit of town residents.
The Advisory Committee members for your town are:
Corinne Bowie, Stephen Dombrowski, Robert Firger, Esther Harris, Lisa Higgins, Laurie Julian, Sheryl Llewellyn-Wilkerson, Richard Ott, Diane Perry, Molly Reynolds, Shelby Young, Sue Zielenbach

Committee chair: Meredith Johnson; Committee Secretary: Kelly Trainor
Click here to read the Advisory Committee Conflict of Interest Policy
For media inquiries, please contact Chris Senecal at csenecal@hfpg.org.
---