Wethersfield Greater Together Community Fund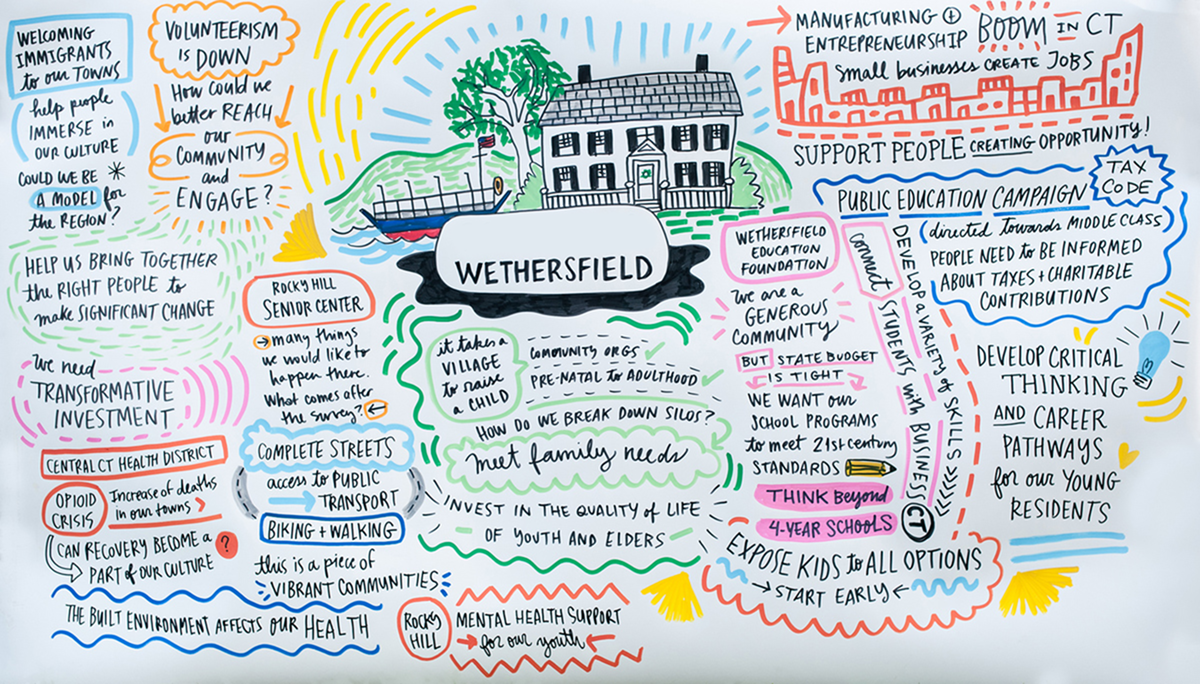 The Hartford Foundation for Public Giving has established a $100,000 Greater Together Community Fund for the Town of Wethersfield.
The purpose of the Greater Together Community Funds program is to:
support the community in taking ownership around the needs in their towns
encourage broad and inclusive civic engagement and
anchor the Hartford Foundation in each town.
Your town has formed an advisory committee to manage a participatory process to identify your town's needs and allocate community funds.
---
Call for Advisory Committee Members
The Wethersfield Community Fund is now accepting applications for the Advisory Committee. To be eligible, you must be a resident of Wethersfield, at least 14 years of age and not a current elected official of Wethersfield. Previous experience in community organizations or in grant-making is not needed. Individuals who have not previously participated in community organizations are welcome and encouraged to apply!
The role of the Advisory Committee is to design and lead an inclusive process to identify the needs in your community, and design a grantmaking process aimed to ensure that the Greater Together Community Funds can have the greatest impact for the benefit of town residents.
The Advisory Committee members for your town are:
Melanie Borgen, John Camilliere, Debra Cohen, Tara Costanzo, Sean Dunn, Jennifer Glick, Hannah Granfield, Christina Morales, Wilda Moya, Venkata Natarajan, Bonnie Smith, Kevin Tedesco, Sue Tenorio, Christine Traczyk, Emily Zambrello
Click here to read the Advisory Committee Conflict of Interest Policy
For media inquiries, please contact Chris Senecal at csenecal@hfpg.org.
---
Grant Awards
In July, 2021, the Wethersfield Greater Together Fund made inaugural grants to seven community organizations to benefit the residents of Wethersfield.
---
Background Information
The advisory committee administered a survey from January 24th to March 1st, 2021. Based on the information provided from the survey, the committee was able to detemine the greatest areas of concern for Wethersfield residents were:
Support Services, including but not limited to: food assistance, energy assistance, at-risk youth programs, support for victims of domestic violence, support for disabled, elderly, or low-income residents
Mental Health Services
Public Safety
Diversity and Equity
Food Insecurity
Affordable Childcare
Economic Development
Learn more about the Wethersfield Greater Together Community Fund Prioritization Survey Outcomes and view the demographic results.
---