Wethersfield Greater Together Community Fund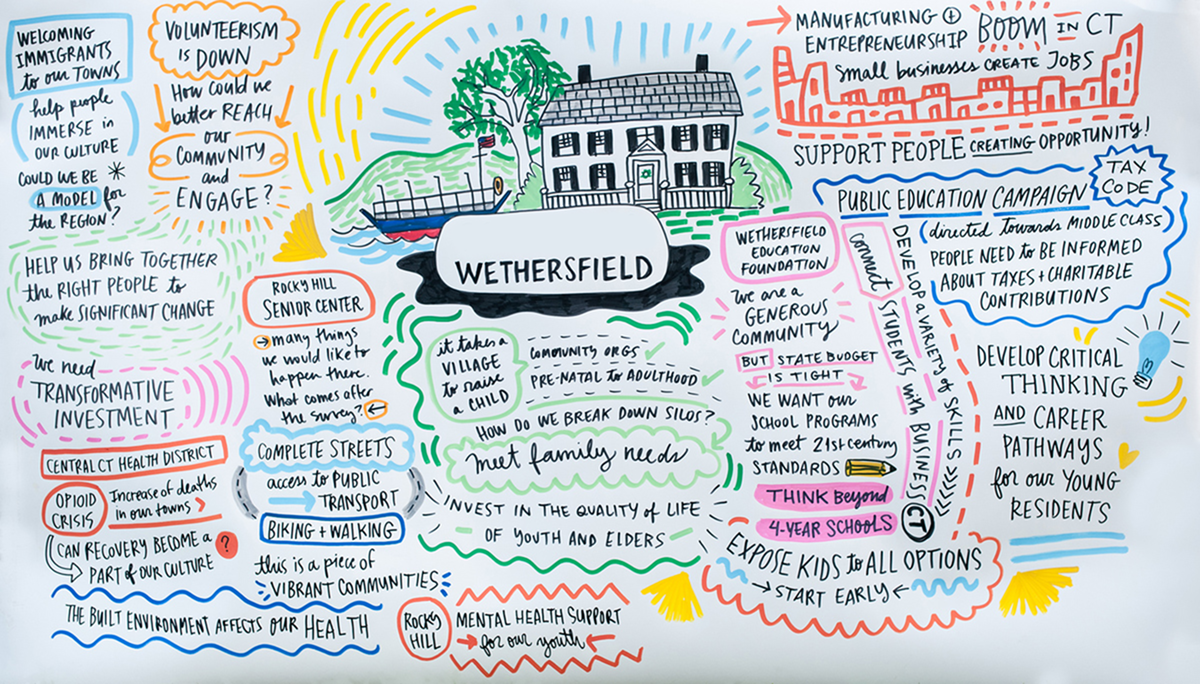 The Hartford Foundation for Public Giving has established a $100,000 Greater Together Community Fund for the Town of Wethersfield.
The purpose of the Greater Together Community Funds program is to:
support the community in taking ownership around the needs in their towns
encourage broad and inclusive civic engagement and
anchor the Hartford Foundation in each town.
Your town has formed an advisory committee to manage a participatory process to identify your town's needs and allocate community funds.
---
Help the Advisory Committee Determine Funding Priorities!
Wethersfield's Greater Together Community Fund Advisory Committee has released the below survey to help determine funding priorities for the Wethersfield Greater Together Community Fund. Take a few minutes to make your voice heard.
Please complete this survey by Monday, March 1.
---
Advisory Committee Members
The role of the Advisory Committee is to design and lead an inclusive process to identify the needs in your community, and design a grantmaking process aimed to ensure that the Greater Together Community Funds can have the greatest impact for the benefit of town residents.
The Advisory Committee members for your town are:
Melanie Borgen, John Camilliere, Debra Cohen, Tara Costanzo, Sean Dunn, Jennifer Glick, Hannah Granfield, Christina Morales, Wilda Moya, Venkata Natarajan, Bonnie Smith, Kevin Tedesco, Sue Tenorio, Christine Traczyk, Emily Zambrello
Click here to read the Advisory Committee Conflict of Interest Policy
For media inquiries, please contact Chris Senecal at csenecal@hfpg.org.
---