West Hartford Greater Together Community Fund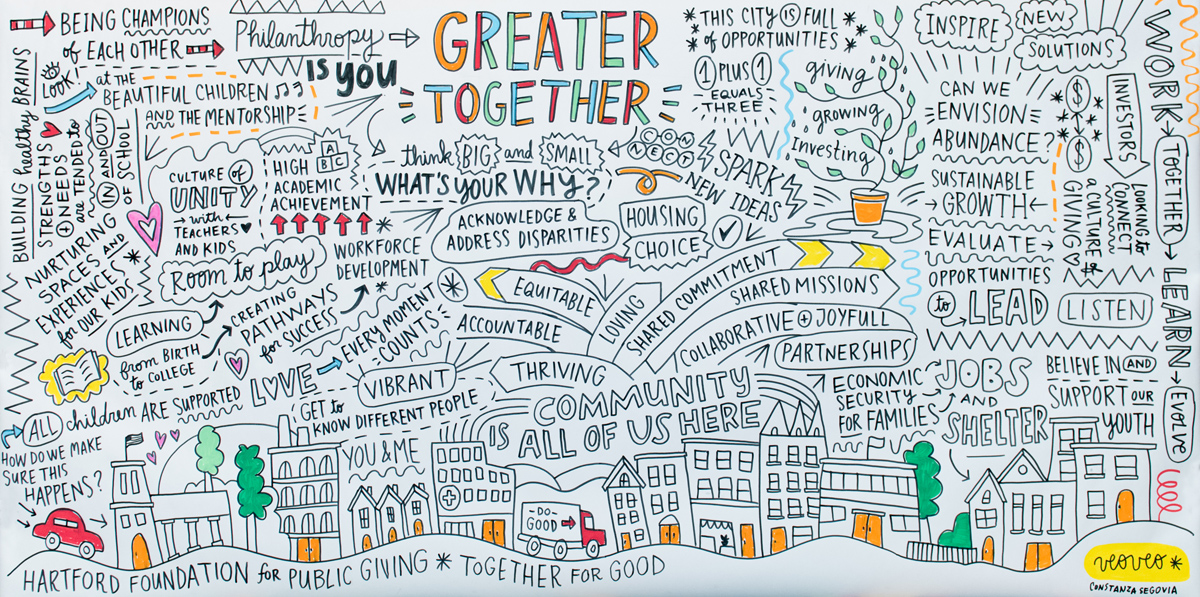 The Hartford Foundation for Public Giving has established a $100,000 Greater Together Community Fund for the Town of West Hartford.
The purpose of the Greater Together Community Funds program is to:
support the community in taking ownership around the needs in their towns
encourage broad and inclusive civic engagement and
anchor the Hartford Foundation in each town.
Your town has formed an advisory committee to manage a participatory process to identify your town's needs and allocate community funds.
---
Letters of Intent
In January, the West Hartford Greater Together Community Fund Advisory Committee invited Letters of Intent (LOI) for funding available to programs and initiatives that will improve or enhance the quality of life in West Hartford or otherwise contribute to address a direct need in the community. The deadline for applications has passed and applications are currently under review.
Detailed information about this opportunity can be found here.
Potential Grant Award
The Advisory Committee plans to award grants totaling up to $25,000 by June 2021. The amount of each grant will be based on the scope and focus of the project proposals. The minimum grant amount for any proposal will be $250 and the maximum grant will not exceed $7,500. Grantees may be awarded less than the amount they request.
Review and Selection Process
Any nonprofit registered as a 501(c)(3) organization that serves the residents of West Hartford is eligible to submit a letter of intent. Nonprofits do not need to be headquartered or based in West Hartford, but must serve and benefit West Hartford residents.
Letters of Intent will be reviewed by the West Hartford Greater Together Community Fund Advisory Committee in accordance with this schedule:
February 26, 2021: Letters of Intent due
March 15, 2021: Letters of Intent applicants notification as to whether or not they are invited to submit a full proposal
April 30, 2021: Invitees must submit full proposals
June 1, 2021: Proposals will be selected and awarded grants
---
Advisory Committee Members
The role of the Advisory Committee is to design and lead an inclusive process to identify the needs in your community, and design a grantmaking process aimed to ensure that the Greater Together Community Funds can have the greatest impact for the benefit of town residents.
The Advisory Committee members for your town are:
Abby Alter, Ana Davis, Bernard Kavaler, Chris Clarke, Danielle Moghadam, John Decina, Karen Bachman, Leah Chapman, Lynn Thomas, Michael Corrente, Michelle Sullivan, Natalie DeLaCruz, Rachel Garron, Wanda Williams McCormack
For more information about the advisory committee, please review the Advisory Committee FAQ.
Click here to read the Advisory Committee Conflict of Interest Policy.
For media inquiries, please contact Chris Senecal at csenecal@hfpg.org.
---