Vernon Greater Together Community Fund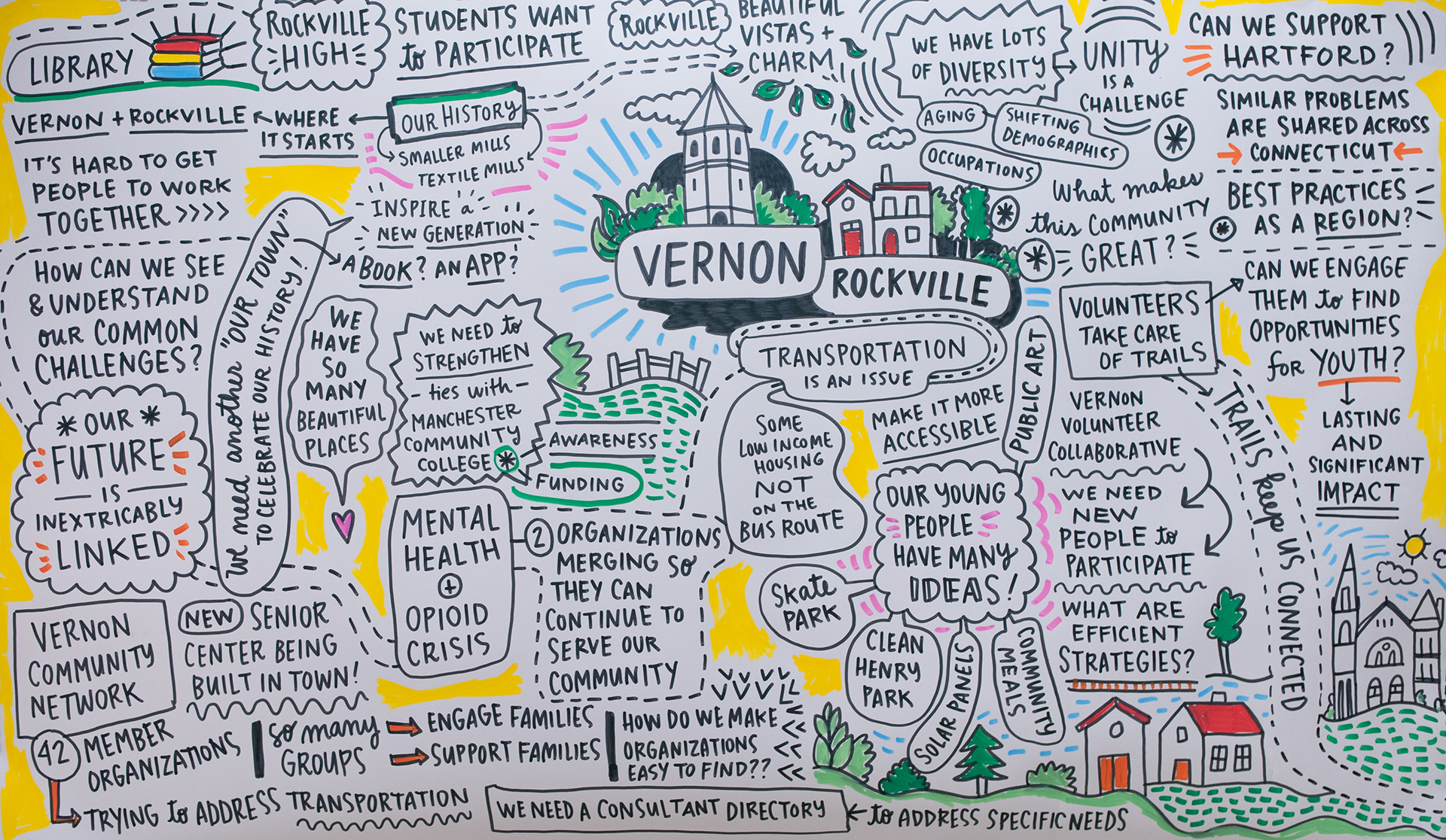 The Hartford Foundation for Public Giving has established a $100,000 Greater Together Community Fund for the Town of Vernon.
The purpose of the Greater Together Community Funds is to:
support the community in taking ownership around the needs in their towns
encourage broad and inclusive civic engagement and
anchor the Hartford Foundation in each town.
Your town has formed an advisory committee to manage a participatory process to identify your town's needs and allocate community funds.
---
Call for Advisory Committee Members
The Vernon Greater Together Community Fund Advisory Committee is now accepting applications for new members. For more details about the position and a hard copy of the application, please click here.
The completed application can be emailed to vernoncommunityfund@gmail.com or dropped in the mail to PO Box 3067, Vernon CT 06066. Applications will be accepted through August 16.
The application is also available for electronic submission via a Google Form by clicking here.
Submissions will be accepted through August 16, and interviews will be scheduled shortly thereafter.
For more information or questions, please contact vernoncommunityfund@gmail.com.
---
Inaugural Grant Awards
In 2021, the Vernon Greater Together Community Fund made inaugural grants to the following organizations:
---
Advisory Committee Members
The role of the Advisory Committee is to design and lead an inclusive process to identify the needs in your community, and design a grantmaking process aimed to ensure that the Community Funds can have the greatest impact for the benefit of town residents.
The Advisory Committee members for your town are:
Zozan Antar, Nicholas Bartos, Ann Bonney, Samantha Charette, McKena Clemons, Hannah Fontenot, Eric Hutchinson, Danielle Nardone, Shanta Negron, Sheila Reveron, Melissa Trantolo, Susan Ward, Dustin Yager
Click here to read the Advisory Committee Conflict of Interest Policy
For media inquiries, please contact Chris Senecal at csenecal@hfpg.org.