Suffield Greater Together Community Fund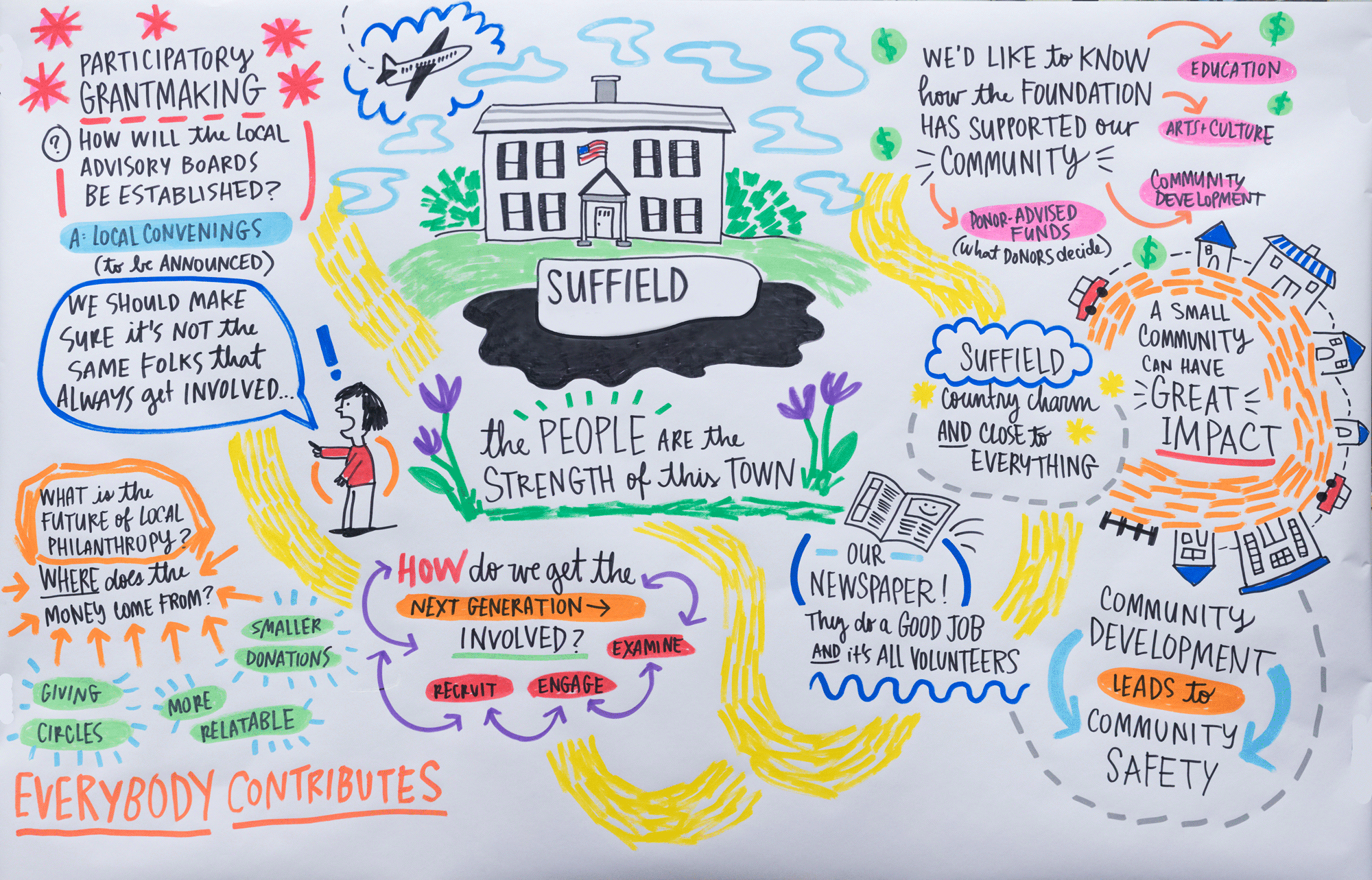 In 2019, the Hartford Foundation for Public Giving established a $100,000 Greater Together Community Fund for the Town of Suffield. The Hartford Foundation's Board of Directors recently approved additional funding for each town in 2022, contributing an additional $50,000 to the Suffield Greater Together Community Fund.
The purpose of the Greater Together Community Funds program is to:
support the community in taking ownership around the needs in their towns
encourage broad and inclusive civic engagement
anchor the Hartford Foundation in Suffield and 28 other towns in the region
---
Suffield Greater Together Community Fund Announces Inaugural Grant Awards
The following organizations were recipients of inaugural grant awards during August 2021:
---
Advisory Committee Members
Suffield's inaugural advisory committee designed and led an inclusive process to identify the needs in your community. The committee then designed and led a grantmaking process aimed to ensure that the Greater Together Community Funds have the greatest impact for the benefit of town residents. Now, the Advisory Committee is filling vacancies of inaugural members who committed to a single year term.
The current Advisory Committee members for Suffield are:
Alice Arden, Animesh Chandra, Kacy Colston, Richard Deenihan, Katie Doherty-Schmeck, Ann Franczyk, Gary Gudinkas, Carol Sue Scott, Rowan Shanahan​​​​​​​, Michael Welch, Sasha Zatyrka
Click here to read the Advisory Committee Conflict of Interest Policy. For more information about the advisory committee, please review the Advisory Committee FAQ.
For media inquiries, please contact Chris Senecal, Senior Public Policy and Media Relations Officer at csenecal@hfpg.org or Advisory Committee co-chairs, Rick Deenihan and Michael Welch at suffieldgtcf@gmail.com.
---