Suffield Greater Together Community Fund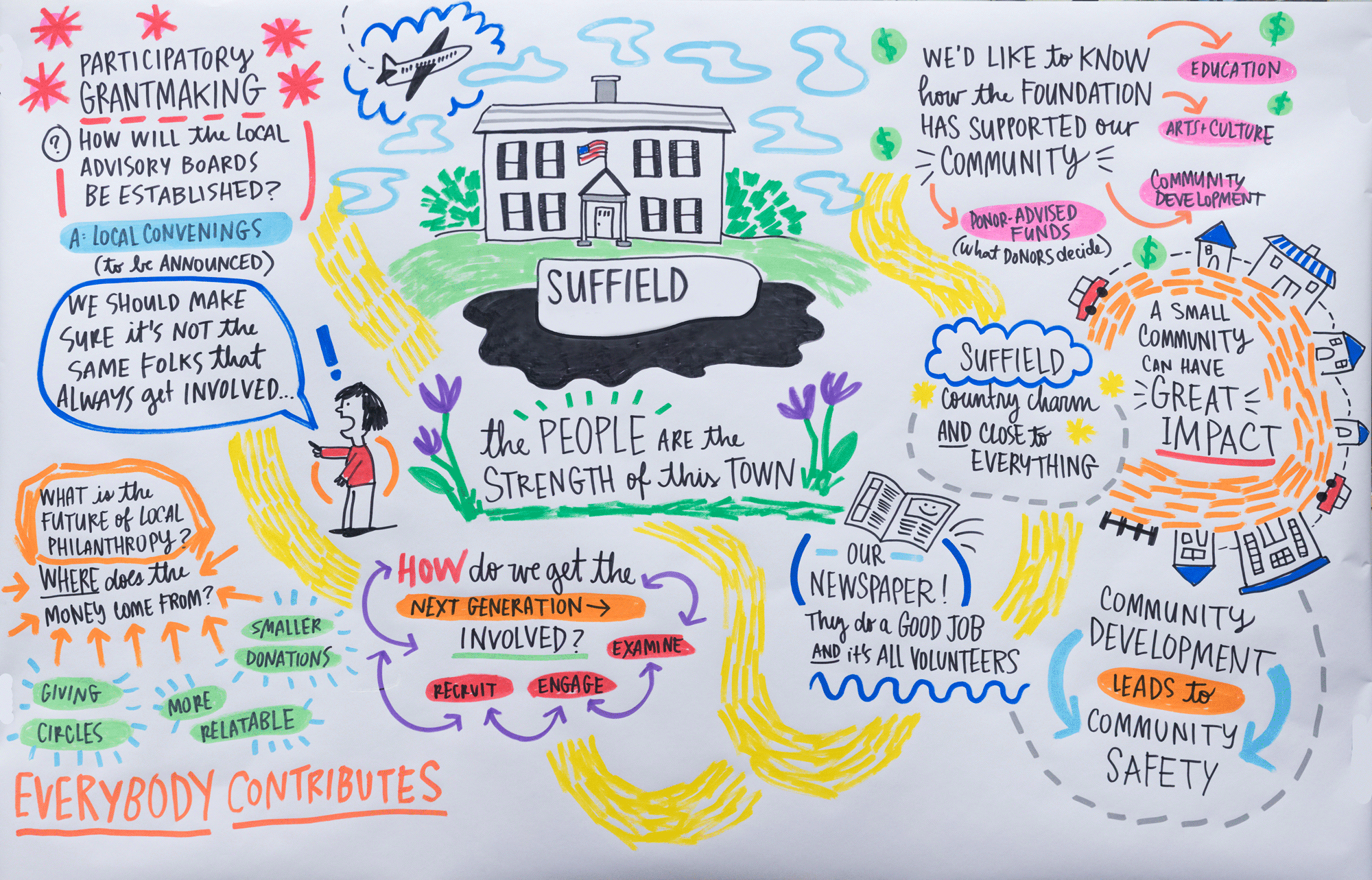 The Hartford Foundation for Public Giving has established a $100,000 Greater Together Community Fund for the Town of Suffield.
The purpose of the Greater Together Community Funds program is to:
support the community in taking ownership around the needs in their towns
encourage broad and inclusive civic engagement and
anchor the Hartford Foundation in each town.
---
Announcing Call for Grant Applications
Suffield's Greater Together Community Fund Advisory Committee has released its first grant application. Organizations that support the Suffield community are encouraged to apply for a grant.
To be considered, the organization must be a registered nonprofit with a 501(c)(3) designation as a public charity or must obtain a fiscal agent registered as a 501(c)(3) nonprofit. Groups of town residents may prepare an application in partnership with a registered nonprofit that has agreed to serve as a fiscal agent for the proposed project. Grant(s) of up to $5,000 will be awarded to one or more proposals.
The funds awarded are intended to enhance the quality of life in Suffield or otherwise contribute to solving a direct need of the Suffield community. There are many worthy efforts serving the residents of Suffield, as well as unmet or unidentified needs.
How to Submit: The grant application (PDF document) can be emailed to suffieldgtcf@gmail.com or completed directly online through this link.
Please contact the advisory committee at suffieldgtcf@gmail.com with any questions.
The deadline for the grant application submission is June 1, 2021.
Key Dates
4/15/2021 Grant applications available
6/1/2021 Grant applications due
9/1/2021 Grant applicants notified of decision and funds distributed to
grant recipients
Advisory Committee Members
Your town has formed an advisory committee to design and lead an inclusive process to identify the needs in your community, and design a grantmaking process aimed to ensure that the Greater Together Community Funds can have the greatest impact for the benefit of town residents.
The Advisory Committee members for your town are:
Alice Arden, Lauren Carey, Richard Deenihan, Gary Gudinkas, Carol Sue Scott, Pinki Shah, Jack Shanks, Michael J Welch, John Woods, Sasha Zatyrka
For more information about the advisory committee, please review the Advisory Committee FAQ.
Click here to read the Advisory Committee Conflict of Interest Policy.
For media inquiries, please contact Chris Senecal, Senior Public Policy and Media Relations Officer at csenecal@hfpg.org or Advisory Committee co-chairs, Rick Deenihan and Michael Welch at suffieldgtcf@gmail.com.
---