South Windsor Greater Together Community Fund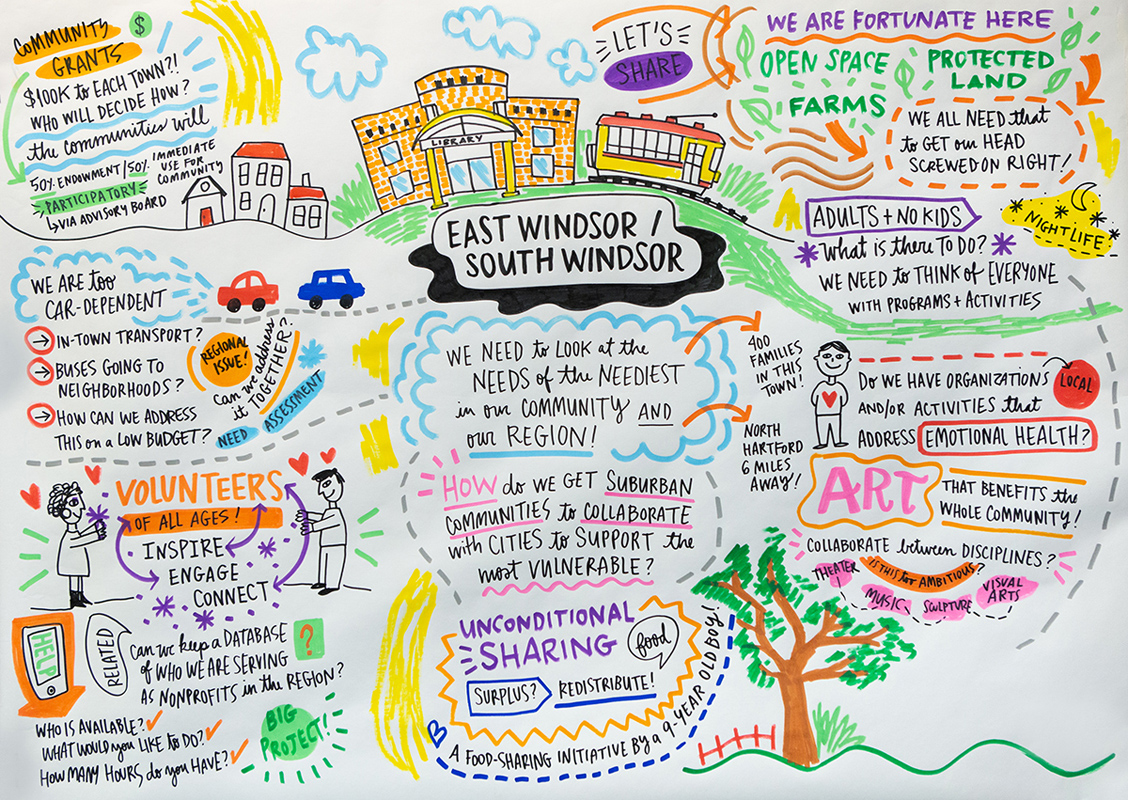 The Hartford Foundation for Public Giving has established a $100,000 Community Fund for the Town of South Windsor.
The purpose of the Community Funds is to:
support the community in taking ownership around the needs in their towns
encourage broad and inclusive civic engagement and
anchor the Hartford Foundation in each town.
Your town will form an advisory committee that is inclusive and reflective of all town residents, to manage a participatory process to identify your town's needs and allocate community funds.
---
Selection Committee Members
The role of the selection committee is to select the first Advisory Committee members and ensure that it is inclusive and reflective of all town residents.
The selection committee members for your town are:
Aicha Ly, Elisabeth Johnson, Ella Manning, Jim Sicord, Jodi Oliver, Louise Galvin, Mary Etter, Maura Horan, Peter Demallie, Ram Prasad, Roy Normen, Scott Custer, Veena Bellam
Click here to read the Selection Committee Conflict of Interest Policy
---
Community Funds Toolkits
We have created toolkits for Community Funds participants and selection committee members. Click here to view or download the toolkits, and for frequently asked questions about funding.