Glastonbury Greater Together Community Fund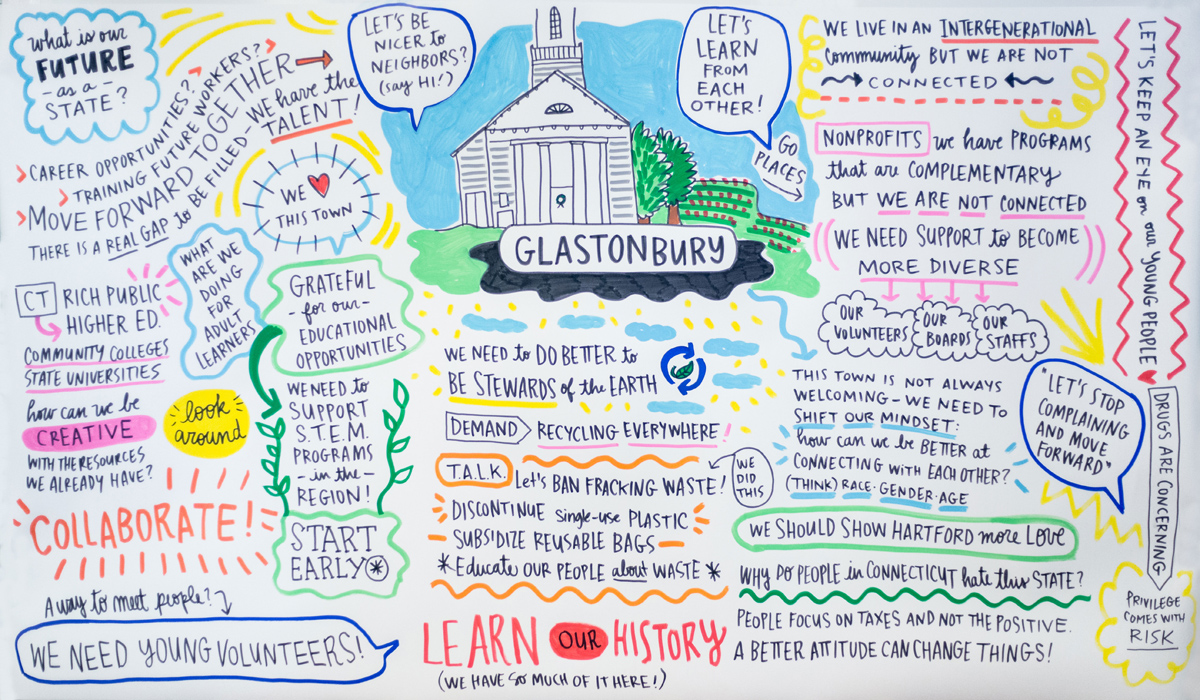 The Hartford Foundation for Public Giving has established a $100,000 Greater Together Community Fund for the Town of Glastonbury.
The purpose of the Greater Together Community Funds program is to:
support the community in taking ownership around the needs in their towns
encourage broad and inclusive civic engagement and
anchor the Hartford Foundation in each town.
Your town has formed an advisory committee to manage a participatory process to identify your town's needs and allocate community funds.
---
Open Call For Letters of Interest
In Decemeber, the Glastonbury Greater Together Community Fund Advisory Committee announced a call for Letters of Interest for funding available to programs that will improve or enhance the quality of life of Glastonbury or otherwise contribute to solving a direct need of the Glastonbury community. Submissions are currently under review.
Potential Grant Award
The size of the grant awards will be based on the scope and focus of proposals. The minimum award for any proposal is $2,000 and the maximum grant shall not exceed $25,000. However, additional funding for proposals can be sought from other sources for larger proposals.
Review and Selection Process
Letters of Interest will be reviewed on a competitive basis by the Glastonbury Community Fund Advisory Committee and will be evaluated according to the merit and relevance to the call.
The short-listed Letters of Interest will be notified and invited to participate in submitting a full proposal by the end of January. Developed proposals will be selected and awarded by the end of March 2021. All grant awards are made at the sole discretion of the Glastonbury Community Fund Advisory Committee.
For any questions, please contact the Glastonbury Advisory Committee at glastonburycommunityfund@gmail.com.
---
Advisory Committee Members
The role of the Advisory Committee is to design and lead an inclusive process to identify the needs in your community, and design a grantmaking process aimed to ensure that the Greater Together Community Funds can have the greatest impact for the benefit of town residents.
The Advisory Committee members for your town are:
Laura Amenta, Jon Brink, Donna Cupka, James Hagen, Kennedy Hudner, Raghav Kale, Susan Karp, Margaret LaCroix, Anusha Rodriguez, Barbara Rubin, Kevin Savage, Chris Silveira
Click here to read the Advisory Committee Conflict of Interest Policy
For media inquiries, please contact Chris Senecal at csenecal@hfpg.org.
---