Glastonbury Greater Together Community Fund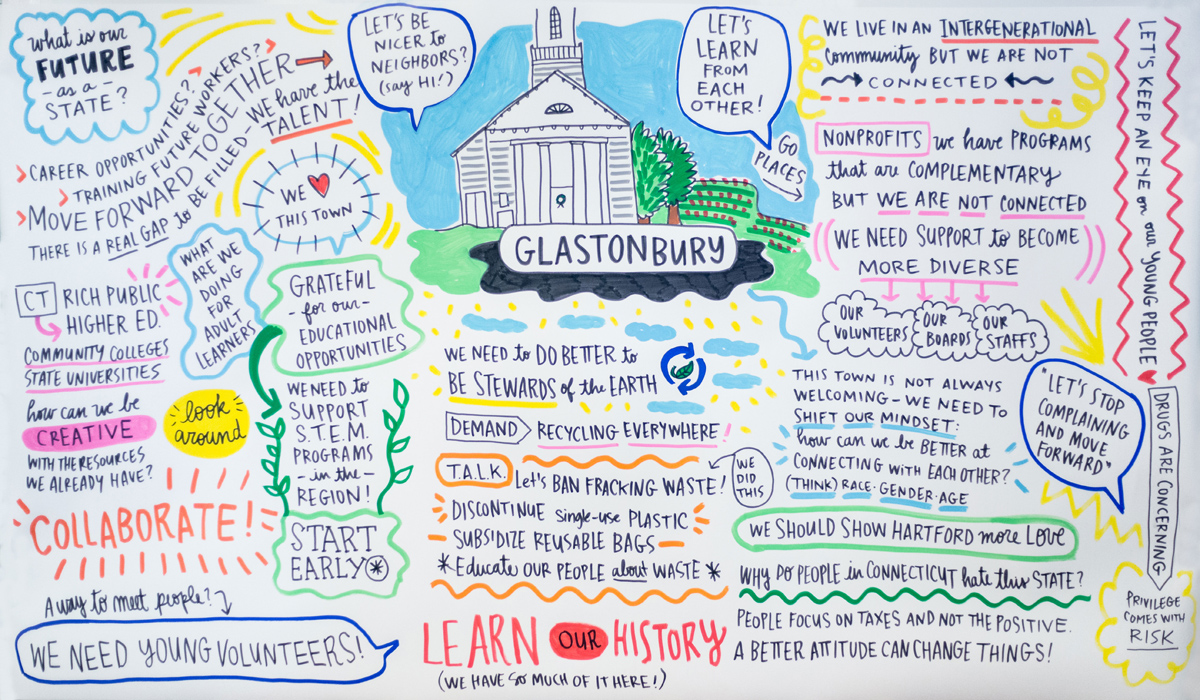 In 2019, the Hartford Foundation for Public Giving established a $100,000 Greater Together Community Fund for the Town of Glastonbury. In 2022, the Foundation added $50,000 to the Fund to continue to support community needs.
The purpose of the Greater Together Community Funds program is to:
support the community in taking ownership around the needs in their towns
encourage broad and inclusive civic engagement and
anchor the Hartford Foundation in each town.
---
Now Accepting Letters of Interest for Funding Opportunities
The Glastonbury Greater Together Community Fund Advisory Committee is beginning the process of awarding another round of funds.
Letters of Interest (LOI) for the current round of grants will be accepted until Wednesday, March 1, 2023 and are open to any nonprofit registered as a 501(c)(3) that serves the residents of Glastonbury. After a review of LOIs, selected applicants will be asked to submit a formal proposal for a grant. The committee will award a total of $15,000 in grant funds to one or more nonprofits serving Glastonbury.
---
Advisory Committee Members
The role of the Advisory Committee is to design and lead an inclusive process to identify the needs in your community, and design a grantmaking process aimed to ensure that the Greater Together Community Funds can have the greatest impact for the benefit of town residents.
The Advisory Committee members for your town are:
Laura Amenta (Secretary)​​, Steven Blau, Jon Brink, James Estrada, James Hagen, Laura Hecker, Kennedy Hudner (Chair), Niteesh Kalangi, Raghav Kale, Margaret LaCroix, Beatrice Maslowski, Anusha Rodriguez, Ellen Saunig, Kevin Savage
For media inquiries, please contact Chris Senecal at csenecal@hfpg.org.
Click here to read the Advisory Committee Conflict of Interest Policy.
---
Inaugural Grant Awards
In May, 2021, the Glastonbury Greater Together Community Fund made inaugural grants to six community organizations to address pressing issues in their community and benefit Glastonbury as a whole. Click here to see further details about these grants or to complete the grant reporting form.
For more information about the Glastonbury Greater Together Community Fund and its giving in 2021, please click here.
Be sure to like and follow the Glastonbury Greater Together Community Fund on Facebook!
---