East Hartford Greater Together Community Fund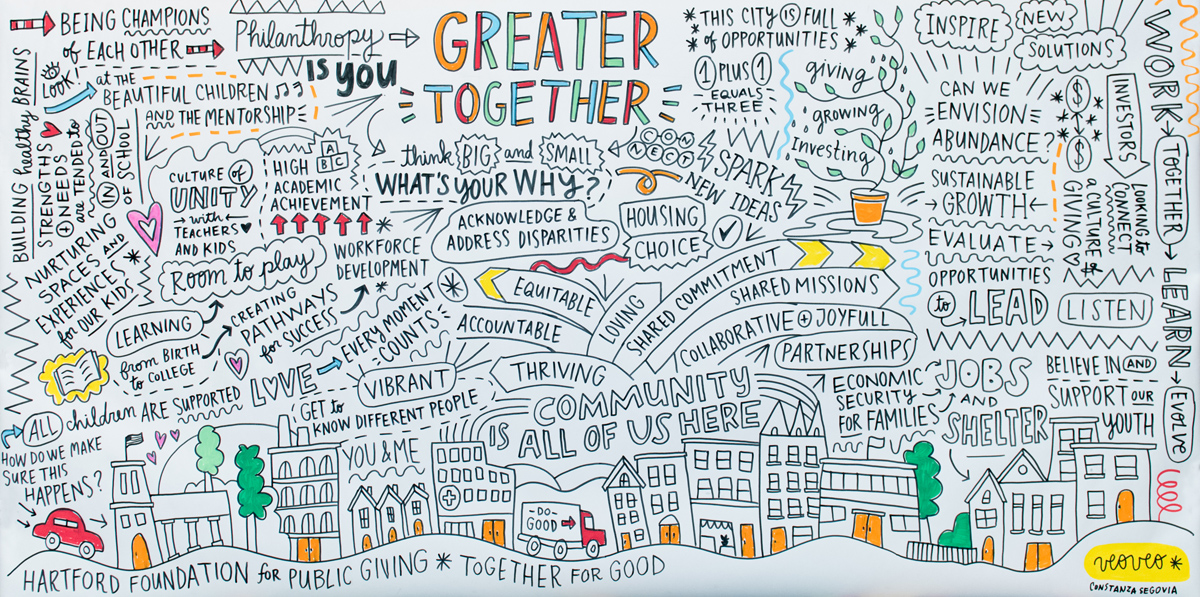 East Hartford Greater Together Community Fund Advisory Committee is now accepting applications for committee members.
The advisory committee is looking forward to welcoming new members. The advisory committee is seeking to recruit East Hartford residents from diverse backgrounds to ensure the committee has members who can bring different voices and experiences to our work. Interested individuals can apply online here. If preferred, you can download an application and email completed application to EHCommunityFund@gmail.com. Interested individuals should apply by April 28, 2023.
To learn more about new member recruitment, you can read our press release here.
---
Advisory Committee Members
The role of the Advisory Committee is to design and lead an inclusive process to identify the needs in your community, and design a grantmaking process aimed to ensure that the Greater Together Community Funds can have the greatest impact for the benefit of town residents.
The Advisory Committee members for your town are:
Fabiana Aretusa Silva, Nasreen Al Omari, Mya Bynoe, Maura Callahan, Dana Chafiotte, Tabitha Harris, Claude Mayo, Deirdre Stolte, Ashley Tierinni, Wendy Whitt,
Click here to read the Selection Committee Conflict of Interest Policy
For media inquiries, please contact Chris Senecal at csenecal@hfpg.org.
---
About the East Hartford Greater Together Community Fund
The Hartford Foundation for Public Giving has established a $100,000 Greater Together Community Fund for the Town of East Hartford.
The purpose of the Greater Together Community Funds is to:
support the community in taking ownership around the needs in their towns
encourage broad and inclusive civic engagement and
anchor the Hartford Foundation in each town.
Your town has formed an advisory committee to manage a participatory process to identify your town's needs and allocate community funds.
---
In August 2022, the East Hartford GTCF advisory committee awarded a total of $17,500 in grants to non-profit organizations to directly support the most pressing needs of the town and promote social change.
The non-profit organizations awarded were the following:
RiseUp ($2,500) - To support the East Hartfard Mural's Creative Leadership Program.
Gentle Love Diaper Pantry ($2,500) - This project supports 75 children of all genders between the ages of 0 to 3, with an emphasis on reaching Black and Hispanic/Latino children.
Special Olympics CT ($2,500) - 98 male and female athletes hailing from East Hartford and provides unified sports training to children and adults with disabilities.
Friends of East Hartford Senior Center ($2,500) - For the Senior Technology Center where there are over 1,500 active Seniors (ages 55 and over) using the center daily that will benefit.
Operation Fuel ($5,000) - Support with energy assistance for about 222 households, 566 individuals, all from East Hartford.
Remembering Rylan ($2,500) - A mobile food bank that delivers food to support our residents (a minimum of 4-6 families monthly) that cannot get to the mainstream food locations.
---