East Hartford Greater Together Community Fund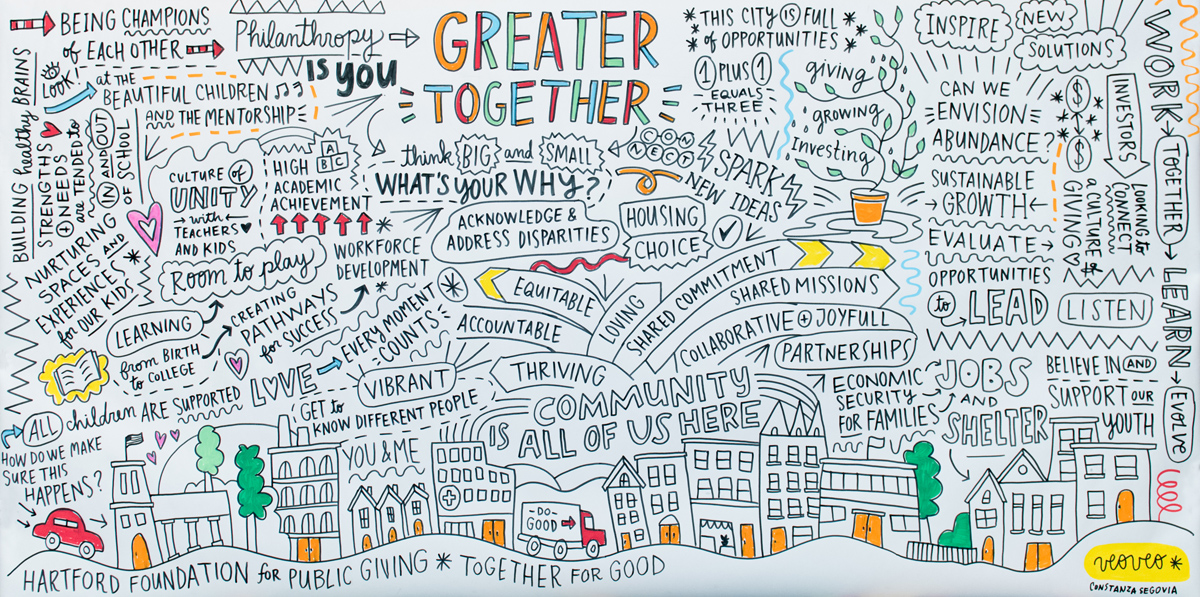 The Hartford Foundation for Public Giving has established a $100,000 Greater Together Community Fund for the Town of East Hartford.
The purpose of the Greater Together Community Funds is to:
support the community in taking ownership around the needs in their towns
encourage broad and inclusive civic engagement and
anchor the Hartford Foundation in each town.
Your town has formed an advisory committee to manage a participatory process to identify your town's needs and allocate community funds.
---
Open Call for Grant Applications
The East Hartford Greater Together Community Fund is now accepting applications for projects that will benefit the residents of East Hartford.
Project proposals should demonstrate the opportunity for all our residents to benefit without discrimination based on race, religion, or any other protected class. Projects do not necessarily need to benefit every town resident if the proposal can demonstrate why it addresses a need for a portion of the towns population and does not discriminate among residents who share that need.
Proposals should be completed in full at the time of submission and must include the budget template to be considered.
Download the Request for Proposals to learn more.
The application and budget template are available for download, or may be completed online via Google form.
Download the application Download the budget template
Please send all completed applications to ehcommunityfund@gmail.com no later than July 22, 2022, at 5:00 PM.
Complete the application online
Please note: The budget template is embedded within the online application.
KEY 2022 DATES
June 2 – RFP Opens
July 22 – Applications close
Sept 15 – Awards Announced
Mid October – Grants Awarded
---
Advisory Committee Members
The role of the Advisory Committee is to design and lead an inclusive process to identify the needs in your community, and design a grantmaking process aimed to ensure that the Greater Together Community Funds can have the greatest impact for the benefit of town residents.
The Advisory Committee members for your town are:
Beatrice Alicea, Fabiana Aretusa Silva, Tabitha Harris, Shanoa Flores, Nasreen Al Omari, Shawn Perry, Veronica Rosario, Deirdre Stolte, Alexander Tettey Jr., Alice M. Turner, Wendy Whitt, Theresa Wilson
Click here to read the Selection Committee Conflict of Interest Policy
For media inquiries, please contact Chris Senecal at csenecal@hfpg.org.
---