Canton Greater Together Community Fund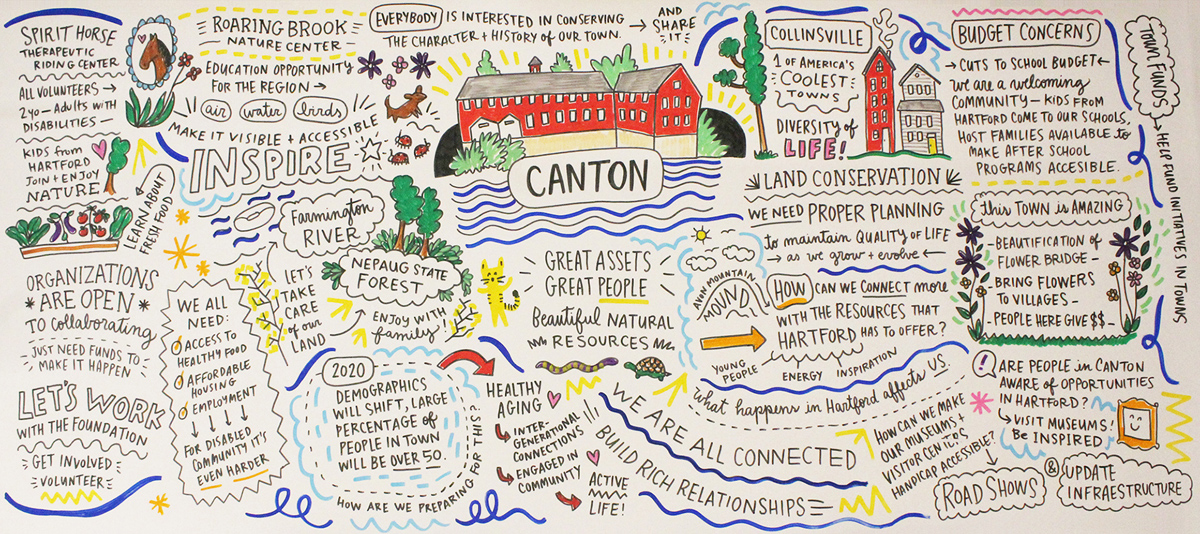 The Hartford Foundation for Public Giving has established a $100,000 Greater Together Community Fund for the Town of Canton.
The purpose of the Greater Together Community Funds is to:
support the community in taking ownership around the needs in their towns
encourage broad and inclusive civic engagement and
anchor the Hartford Foundation in each town.
---
Projects Funded in 2022
The Canton Community Fund was proud to fund the following projects and organizations in 2022:
Canton Historical Society
$3,500 to support an electrical safety and energy conservation program
Canton Land Conservation Trust
$6,000 to help fund the creation of the Pratt Preserve nature area, educational area and public access point to Cherry Brook
Canton Main Street
$4,000 to provide public seating areas in Downtown Collinsville, including wheelchair-accessible tables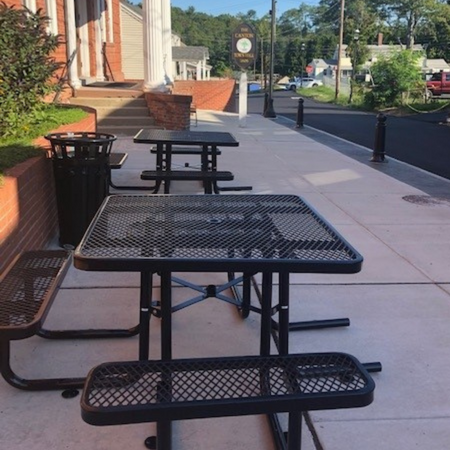 Canton Youth Soccer Association
$1,500 to support the TOPS adaptive soccer program for athletes with special needs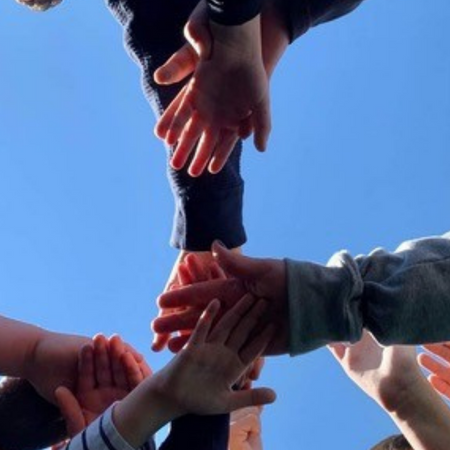 Cherry Brook Garden Club
$4,000 to design, plant and maintain a pollinator-friendly native plant garden and revitalize the pathways at the Bicentennial Park beside the Farmington River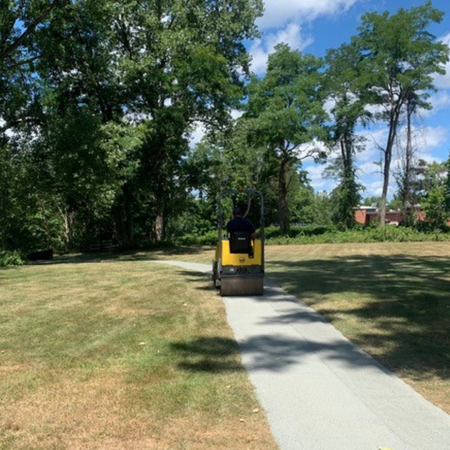 Friends of the Canton Public Libraries
$4,000 to create the Nancy Donoghue Memorial Garden and wheel-chair accessible outdoor table, with a solar-powered electric outlet at the Canton Public Library
SpiritHorse Therapeutic Riding Center of Canton
$2,500 to support equine therapy for Canton residents in its early intervention program.
Final Reporting Process for 2022 Grant Recipients
If your organization received a grant in 2022, we ask you to complete a short report to complete the reporting requirements. At the end of the grant year (August 2023), please send a concise accounting of the use of the funds and your evaluation of the results achieved. This report should include a final financial statement accounting for the use of the grant funds and a short narrative report stating whether your organization believes the grant accomplished the purpose intended. Please email these materials to CommunityFundCantonCT@gmail.com.
Note: If your organization is applying for a grant in 2023, your final report is due prior to, or by March 15, 2023 at 5:00 PM.
---
Call for Advisory Committee Members - Join Team Canton!
The Canton Greater Together Community Fund Advisory Committee is seeking members who will help us maintain a diverse, inclusive membership reflective of our town's unique character. All Canton residents are eligible to apply including students or young adults ages 14+.
The Advisory Committee plays a lead role in deciding how Canton's Greater Together Community Funds will be used. This Advisory Committee will identify community needs and design a grantmaking process aimed to ensure that the community funds can have the greatest impact for the benefit of town residents. Please consider joining this exciting committee! The application can be found in the link below and are reviewed on a rolling basis throughout the year. If you have any questions, please email: CommunityFundCantonCT@gmail.com.
COMPLETE THE ONLINE APPLICATION
---
Advisory Committee Members
In 2021, people who live and work in Canton selected, from a group of residents who volunteered to serve, Canton's Community Fund Advisory Committee. The role of the Advisory Committee is to design and lead an inclusive process to identify
the needs in your community, and design a grantmaking process aimed to ensure that
the Greater Together Community Funds can have the greatest impact for the benefit of
town residents.
This year, the 2023 Advisory Committee members for Canton are:
Michael Jastremski, Jay Kaplan, Kimberly Marze, Mary Tomolonius, Alan Weiner, Wendy Young
Committee co-chairs: Theresa Sullivan-Barger and Rie Poirier-Campbell
Questions? Please contact the advisory committee at
communityfundcantonct@gmail.com.
For more information about the Advisory Committee, please review the FAQ.
Click here to read the Advisory Committee Conflict of Interest Policy.
For media inquiries, please contact Chris Senecal at csenecal@hfpg.org.
---
Frequently Asked Questions around grant application
Can I apply for a grant in 2023 if I received a grant in 2022?
Yes, you may apply again in 2023 if you have completed the 2022 final reporting process as outlined on this web page in the section "Final Reporting Process for 2022 Grant Recipients."
I have a great idea for a project in Canton but am not part of a nonprofit organization. Can I still apply?
Yes, absolutely! You may apply, but you'll need to find a nonprofit organization - such as a religious, youth, arts or civic organization with 501c3 status - to serve as your fiscal sponsor. Don't know any? Please email us for suggestions!
How can I apply for a grant as an educator? Can an organization serve as a fiscal sponsor for many applications?
You may apply for funding for a project with Canton Schools as your fiscal sponsor (or another 501c3 associated with the school such as a PTO or Booster Club). The applicant would answer questions 7 and 8 on the application with the information of your fiscal sponsor. A school may be the fiscal sponsor for many projects, but only submit ONE application of its own as well. For example, you may submit an application with Canton Middle School as your fiscal sponsor, Library staff may also submit one with CMS as their fiscal sponsor, and PE may also submit another with CMS as its fiscal sponsor. However, if CMS decides that it wants to submit an application for a school-wide project, then it may only submit that ONE application for itself in addition to the others that it is acting as the fiscal sponsor.
If participants from our programs are residents of many towns and not just Canton, are we able to apply for this grant in multiple towns?
Yes, you can apply to multiple towns' Greater Together Community Funds, but Canton Community Fund will only evaluate the application from the perspective of Canton residents. In addition, your organization must submit a budget that applies to Canton residents only. Last, be aware that other towns have different grant cycles.
Can a project be intended for a section of Canton and not for all of Canton?
Yes, but everyone that is served by a project should be served without discrimination.
If our nonprofit organization is located in Granby but serves Canton residents, can we apply?
Yes, as long as the intended recipients reside in Canton.
Is there a deadline for the completion of a project?
Projects should begin after June 1. Funds generally should be spent within a year but this can vary with the size and complexity of the project.
If an answer cannot be completely contained in the space provided, can we attach a separate page?