Bolton Greater Together Community Fund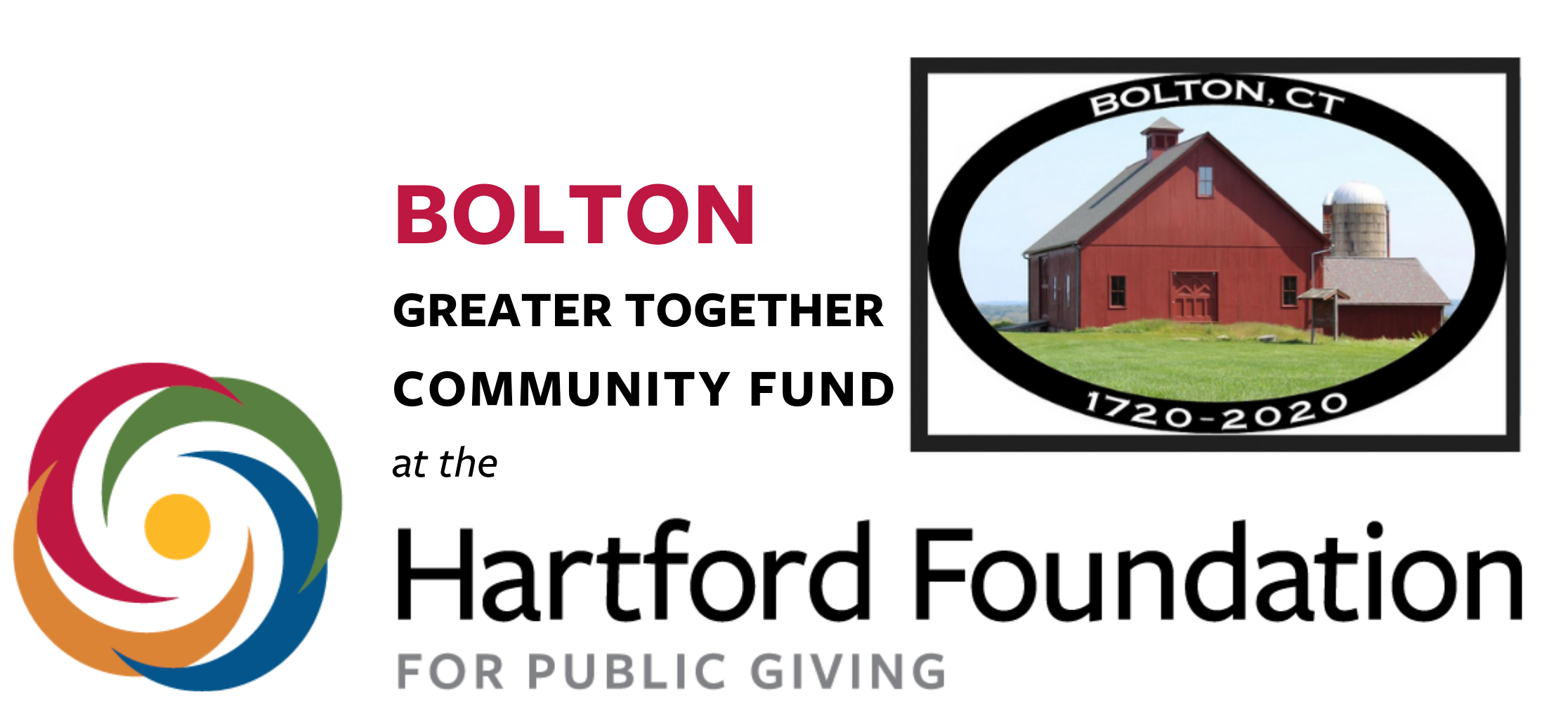 In 2019, the Hartford Foundation for Public Giving established a $100,000 Greater Together Community Fund for the Town of Bolton. In 2022, the Foundation added $50,000 to the Fund to continue to support community needs.
The purpose of the Greater Together Community Funds is to:
support the community in taking ownership around the needs in their towns
encourage broad and inclusive civic engagement and
anchor the Hartford Foundation in each town.
---
Bolton Greater Together Community Fund Announces Inaugural Grant Awards
The following organizations were recipients of inaugural grant awards during 2021:
Bentley Memorial Library ($1,536.23) - to purchase microphones and sound equipment for indoor and outdoor library programs.
Bolton Scholarship Fund ($2,500) - to support a Bolton High School senior with a track record of working to improve the community.
Bolton Senior Center ($5,000) - to support a collaborative program with the Bolton Volunteer Fire Department addressing the voluntary installation of Knox Boxes for emergency entry into senior's homes as well as to help pay for patio furniture for the center.
Hartford Interval House ($5,000) - to continue to support Bolton clients being served at the shelter.
---
Advisory Committee Members
The role of the Advisory Committee is to design and lead an inclusive process to identify the needs in your community, and design a grantmaking process aimed to ensure that the Community Funds can have the greatest impact for the benefit of town residents.
The Advisory Committee members for your town are:
Hazel Allen, Katharine Chambers, Nils Chittenden, Donna M. Fitzgerald, Beth Ann Harney, Christina Morra-Tiu, Amy E. Schack, Shandra Scott- Brown, Polly Silva​​​​​​​, Samantha Sondik, C. Wendell Wickersham, Melissa Wielandt​​​​​​​​​​​​​​​​​​​​​
For more information about the advisory committee, please review the Advisory Committee FAQ.
Click here to read the Advisory Committee Conflict of Interest Policy
For media inquiries, please contact Chris Senecal at csenecal@hfpg.org.
---