Avon Greater Together Community Fund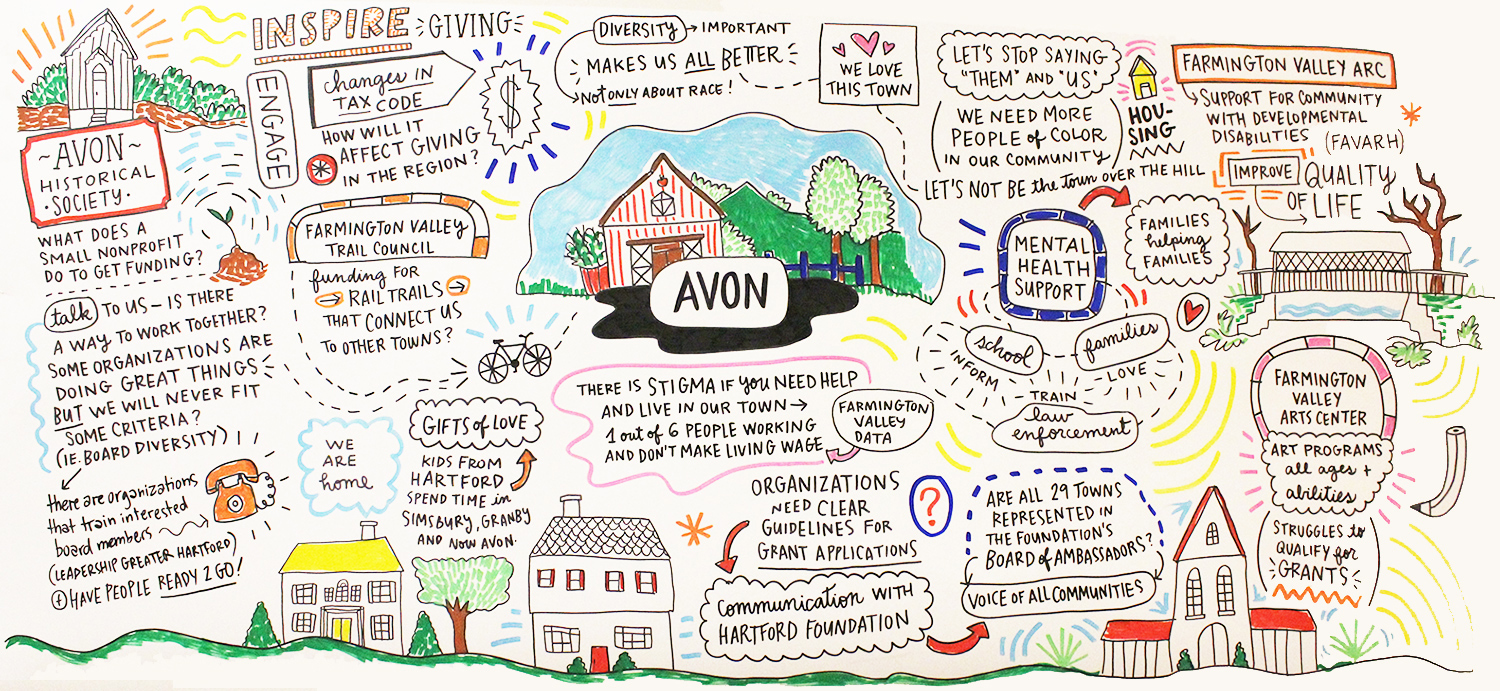 The Hartford Foundation for Public Giving has established a $100,000 Greater Together Community Fund for the Town of Avon.
The purpose of the Greater Together Community Funds program is to:
support the community in taking ownership around the needs in their towns
encourage broad and inclusive civic engagement and
anchor the Hartford Foundation in each town.
---
Now Accepting Request for Proposals
The Avon Greater Together Fund Advisory Committee is pleased to announce its first open call for project proposals. Up to $20,000 will be awarded in grant funds to one or more proposals. All projects must benefit the residents of Avon. Project applications will be accepted until Friday, May 14, 2021. Each applying organization may only submit one proposal.
Questions? Please contact the advisory committe at avontogetherfund@gmail.com.
---
Background Research
The Avon Greater Together Community Fund Advisory Committee conducted research in February 2021 to identify what was important to Avon residents. 246 survey responses were collected from an online survey, and 11 residents participated in a focus group activity. The full survey and focus group reports are available here:
---
Advisory Committee Members
The role of the Advisory Committee is to design and lead an inclusive process to identify the needs in your community, and design a grantmaking process aimed to ensure that the Greater Together Community Funds can have the greatest impact for the benefit of town residents.
The Advisory Committee members for your town are:
Vincent Blea, Dorothy (Dee Dee) Dew, Carrie Firestone, Leslie Gordon, Haleigh Guerrera, Laura Hoffman, Gregory M. Jones, Aaradhya Kumar, Joan Monts, Maya Parady, Elizabeth Ann Pavlakis, Ursula Pfeiffer, Joseph Weist, Brian Rajcok
Click here to read the Advisory Committee Conflict of Interest Policy.
For more information about the Advisory Committee, please review the FAQ.
For media inquiries, please contact Chris Senecal at csenecal@hfpg.org.