Andover Greater Together Community Fund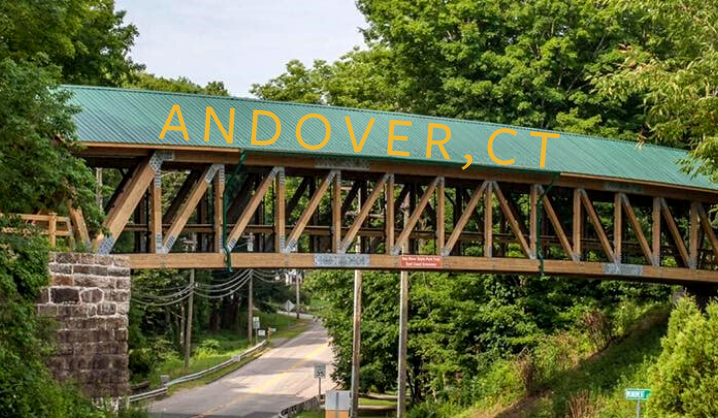 In 2019, The Hartford Foundation for Public Giving established a $100,000 Greater Together Community Fund for the Town of Andover. In 2022, the Hartford Foundation added an additional $50,000.
The purpose of the Greater Together Community Funds program is to:
support the community in taking ownership around the needs in their towns
encourage broad and inclusive civic engagement and
anchor the Hartford Foundation in each town.
The purpose of the Andover Greater Together Community Fund is to:
learn about needs and opportunities in town;
decide on priorities for funding to meet those needs;
recommend grants to be made from the funds set aside by the Hartford Foundation for Public Giving;
provide awareness to Andover residents of community needs and opportunities; and
inspire continuing growth in philanthropic giving and volunteer service in our town.
---
Call for Grant Applications
The Hartford Foundation's Greater Together Community Fund in Andover will begin accepting applications for the third round of grants on 9/1/23.

Organizations that support the Andover community are encouraged to apply for a grant. Requests for the second round of 2023 can range from $250 to $5,000. To be considered, the organization must be a registered nonprofit with a 501(c)3 designation as a public charity or must obtain a fiscal agent through the Town of Andover or through a registered 501(c)3 nonprofit.
How to Submit
Grant requests of $250 to $5,000 can be directly submitted by clicking this link or a copy of the application can be downloaded here and submitted to the Advisory Committee at andoveradvisorycommitttee@gmail.com.
APPLICATIONS ARE DUE BY 10/15/23.
A grant reporting form is available for awarded organizations to report on the use of their funds.

Note: While assessing applications, the Advisory Committee may decide that additional information not requested in the RFP is needed. This information can be gathered in a number of ways, including a phone/video conference; a brief presentation to the Advisory Committee; or a site visit.
Grant Awards
Grants awarded in May 2023:

Community Organized and Operated Latchkey, Inc
CDL training for camp director - $5,000

AHM Youth & Family Services
Andover Chores Program - $1,000

Andover Public Library
Nature photography providing educational materials, lectures and crafts to explore and learn about nature - $730.

Norton Children's Fund Commission
For a scholarship to a graduating Andover senior - $1,000

Andover Cub Scout Pack 124
Uniforms - $1,500
---
Grants awarded in September 2022:
Grants awarded in September 2021:
Andover Historical Society
$250 for the purchase of three brass plaques to identify the historical meeting house stone, case papermill dam, and the Baptist Church stepping stone
Andover SustainableCT Committee, Town of Andover
$411 to assist in the creation of a community garden. The initial phase will have 16 beds for residents to rent. In addition, the garden will function as an outdoor classroom to demonstrate sustainable food production and gardening
Andover Friends of the Library
$1,082 for the creation of an outdoor space with a tent, portable PA System, stands, cables, and a microphone for outdoor programming and events
Town of Andover, Veterans Affairs
$3,000 to support the purchase of three flag poles for the Veterans Monument Park
Andover PTA
$6,000 to support the construction of an outdoor learning/community space
Media Inquiries
Please contact Chris Senecal, Senior Public Policy and Media Relations Officer at csenecal@hfpg.org or contact Advisory Committee co-chair Marianella Chalfant at mchalfant@gmail.com.
---
Advisory Committee Members
The role of the Advisory Committee is to design and lead an inclusive process to identify the needs in your community and design a grantmaking process aimed to ensure that the Greater Together Community Funds can have the greatest impact for the benefit of town residents.
The Advisory Committee members for your town are Marianella Chalfant (co-chair), Michele DeLuco, Kirsten Erlandsen, Suzanne Heise (co-chair), Lori LaCroix, Amy March, Jody Gross, Stewart Ware and William Penn.
Click here to read the Advisory Committee Conflict of Interest Policy