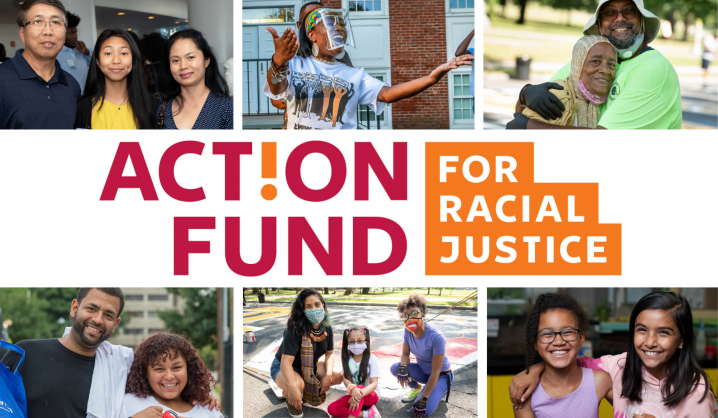 Hartford Foundation Launches Action Fund for Racial Justice
New fund will support community programs that address systemic racism
Dismantling structural racism has never been a more urgent priority. For many years, the Hartford Foundation for Public Giving has been working to eliminate persistent disparities affecting Black and Latinx residents. The past year has exacerbated and laid bare the generational disparities in our region and throughout the country. The Foundation was compelled to sharpen its focus and confront the structural racism that has erected countless barriers for communities of color.
To more effectively take on these challenges, the Hartford Foundation is launching the Action Fund for Racial Justice, a new fund that will supplement the organization's immediate ability to support nonprofits and build upon the Foundation's long-term commitment to racial justice.
"The national reckoning on race that emerged last year at this time has galvanized and unified people of all racial and ethnic backgrounds, ages and geographies around this effort," said Hartford Foundation Vice President for Development Deborah Rothstein. "We are launching the Action Fund for Racial Justice to engage our donors in supporting local organizations on the front lines of advancing racial justice."
The objectives of the Action Fund for Racial Justice are to help disrupt existing systemic racism in Greater Hartford and to encourage building new systems which have equity at their foundation. Grant dollars will be available for current use to address community needs; grants from the Fund will be awarded to nonprofit organizations that are working to dismantle barriers to opportunity for communities of color, rebuild more equitable systems, and/or support those adversely affected by systemic racism. This work must be informed by those most affected by inequity, and preference will be given to organizations working in collaboration with others to address long-standing needs.
Donations can be made to the general Action Fund or to one or more of the Foundation's strategic outcome areas:
"We believe that racial justice starts with each of us," said Rothstein. "The Hartford Foundation is asking members of our community to contribute to the Action Fund and partner with the Foundation to create equitable communities and systems that will allow all Greater Hartford residents to lead safe, secure and fulfilling lives."
To learn more about the Action Fund for Racial Justice, log onto www.hfpg.org/actionfund.
The Hartford Foundation for Public Giving is the community foundation for Hartford and 28 surrounding towns. Through partnerships, the Foundation seeks to strengthen communities in Greater Hartford by putting philanthropy in action to dismantle structural racism and achieve equity in social and economic mobility. Made possible by the gifts of generous individuals, families and organizations, the Foundation has awarded grants of more than $849 million since its founding in 1925. For more information, visit www.hfpg.org or call 860-548-1888.