Investing in our community's future by addressing today's needs.
The Hartford Foundation works with nonprofit organizations to bring about lasting change in our community. Our grantmaking both addresses major issues affecting our community and responds to evolving community needs.
We have seen that equal distribution of resources does not result in equal outcomes. Significant disparities exist in Greater Hartford that are a product of decades of structural and systemic racism. Our grantmaking is guided by this understanding and prioritizes the people and places with the greatest need so all residents of Greater Hartford have equitable opportunities to achieve and flourish.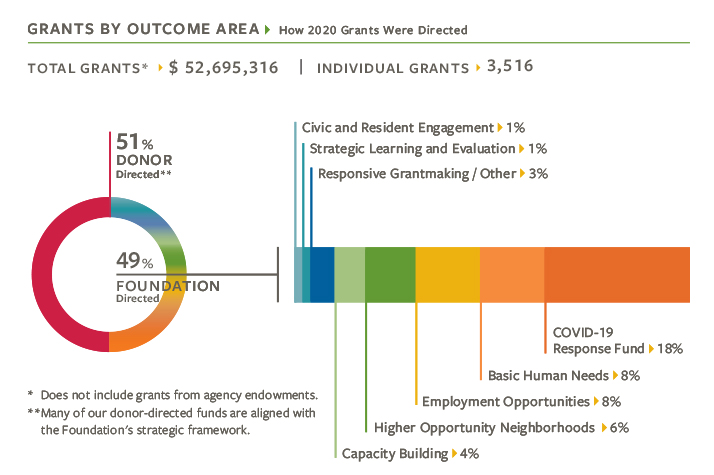 In 2020, we awarded 3,516 grants amounting to $52.7 million. We have awarded $849 million in grants since our founding in 1925.
These guiding principles inform our decision-making process.
Our range of grants strives to meet the diverse needs of our region's nonprofits and those they serve.
Our grantmaking process starts with a conversation and develops into a partnership.
The tools, knowledge, and support to strengthen your Nonprofit and build your capacity.
Review our open Requests for Proposals, grants, and special funding, currently available.