The following new funds and planned gifts were established at the Hartford Foundation for Public Giving in 2021. We are proud to partner with these generous individuals, families, and organizations to improve the quality of life in our region.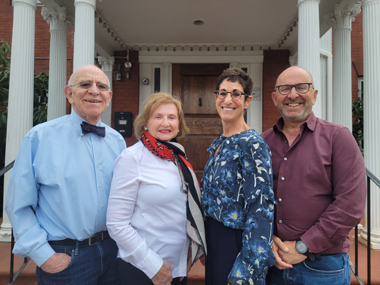 Endow Hartford 21
Designated Endowment Fund
The Zachs Family Foundation recognized the need for endowments to support nonprofits in Greater Hartford and generously created a matching gift opportunity. Read the full story.
---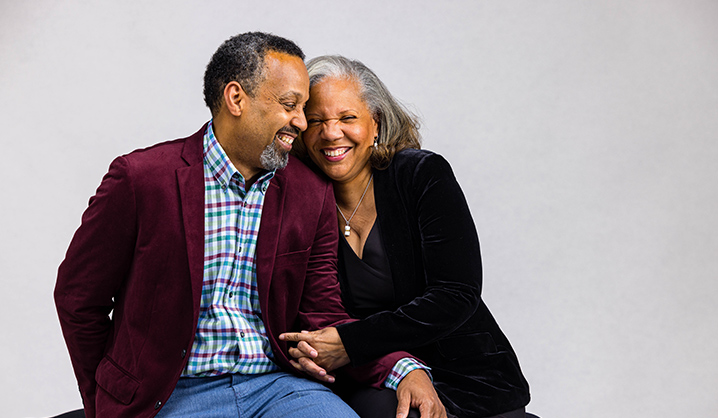 Berkins Family Fund
Donor-Advised Fund
Andréa Hawkins and Doug Barber chose to make a difference with their holiday giving. Read the full story.
---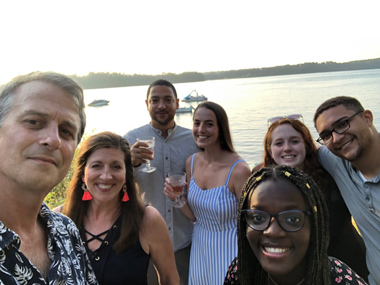 Kodak Family Fund
Donor-Advised Fund
Nicole and Skip Kodak knew they needed to do more than volunteer and donate, so they chose to open a donor-advised fund. Read the full story.
---
John O. and Juanita J. Alden Fund
Unrestricted Endowed Fund
Invited to visit San Antonio, Texas, by her former roommate, "Nita" ended up taking a job as secretary to the commanding officer of the Randolph Air Force Base hospital. There she met Dr. John Alden, and they were wed once he completed his tour duty. After several years in Indiana, they moved to West Hartford where they lived for 40 years. This fund was created through their estate and is pooled with more than 500 other named funds to support the mission of the Hartford Foundation; improving the quality of life for residents of Greater Hartford.
---
Anonymous Fund
Unrestricted Endowed Fund
This couple married in 1983, bringing together a family of six children, 15 grandchildren and seven great-grandchildren. They enjoyed travel, golf, walking, reading, and gathering with friends. Their unrestricted fund will help to improve the quality of life for residents throughout the region.
---
Nora Anthony Memorial Fund
Unrestricted Endowed Fund
A native of Omaha, Nebraska, Nora graduated from Smith College and worked as an editor for Harvard University Press (where she met her husband, Dan). She later completed a Master of English Literature and a Master of Divinity from Yale Divinity School in 1991. Nora and Dan raised three children in West Hartford. In addition to several volunteer positions, Nora enjoyed a twenty-five-year career providing spiritual direction to members of the community. Established in memory of Nora, this fund will support the most pressing needs of Greater Hartford residents.
---
Margaret Travis Atwood and William I. Atwood Fund
Unrestricted Endowed Fund
Margaret Travis Atwood was born in Torrington, Conn. She graduated from Phillips-Abbot Academy, received an A.B. from Vassar College, and later an M.A. in American Studies from Trinity College. She married William Atwood in 1949. "Margi" was an active, long-time resident of West Hartford and Bloomfield, serving as a docent at the Wadsworth Atheneum and as a member of both the Saturday Morning Club and The Town & County Club. Established through her estate, this fund will help residents of Greater Hartford for many years to come.
---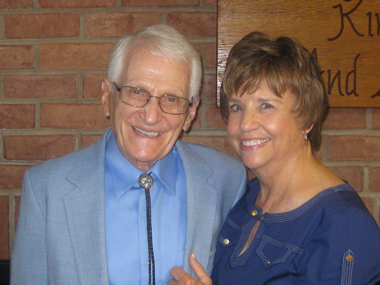 Ivan A. Backer Fund
Donor-Advised Fund
Ivan Backer is a born listener. In 1969 Mr. Backer moved to Hartford to direct the new Office of Community Affairs at Trinity College, helping students learn listening skills and instilling a passion for service. He founded Southside Institutions Neighborhood Alliance (SINA) where he was instrumental in forming Hartford News, then used his leadership talents to grow a network of friends into a fabric of community organizers.
Even while teaching retirees and writing his memoir, Ivan, with his wife Paula, made time to enjoy and support Cinestudio, a unique classic movie house on the Trinity College campus. Mr. Backer opened a donor-advised fund at the Foundation to benefit institutions such as Cinestudio to be a part of Greater Hartford for years to come with continuing contributions.
---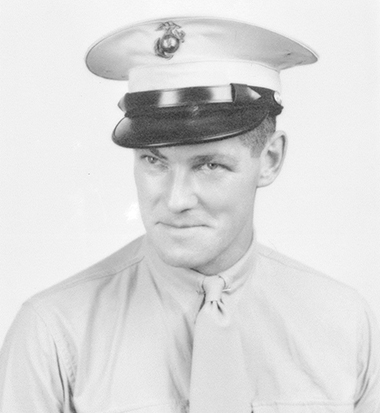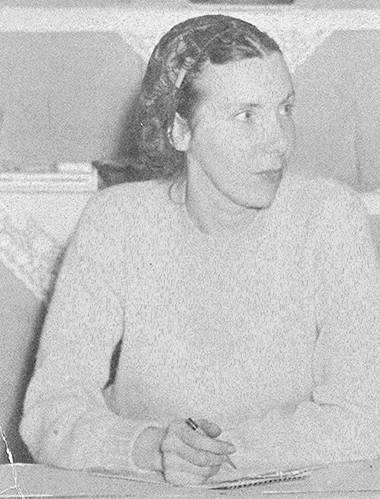 Ted and Evelyn Bothur Memorial Scholarship Fund
Individual Scholarshp Endowed Fund
Theodore (Ted) Bothur and Evelyn Bothur Ferro lived their lives helping others. They married in 1938 and moved from Brooklyn to East Hartford. World War II arrived, and Ted joined the Marines in 1944.
After the war, Ted returned to Pratt and Whitney and became involved with I.A.M. Local 1746. Even when he became union president, he remembered to "always take care of the little guy." Sadly, Ted passed suddenly in May 1961. Evelyn was the perpetual educator. She turned strangers into friends and friends into family, offering housing and care to old and young she met in the neighborhood, the hospital, and in Hartford. Their son, Tom, opened this scholarship in memory of his parents and their generosity.
---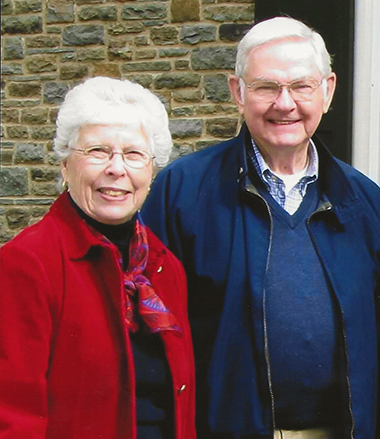 Joyce Chesebro Buckingham and Harold C. Buckingham, Jr. Fund
Donor-Advised Fund
Joyce and Harold Buckingham arrived in Hartford in 1957, having grown up and married in Oneonta, New York. Early on, Harold was introduced to the marvels of the Foundation by his law partner, the late Hartford Mayor, Foundation Board member and Chair, Bill Glynn. Joyce experienced the inner workings of the Foundation while serving for many years as an evaluator of candidates for Foundation scholarships. They decided to perpetuate their support of the local nonprofit community through gifts to the Foundation. When Joyce died in 2021, her bequest became the initial funding of this donor-advised fund. Later, this will be matched with a gift from Harold's estate and the Fund will thereafter be an endowed unrestricted fund.
---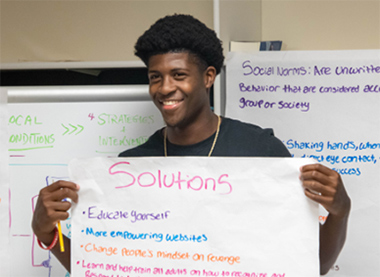 Makhi Anthony Buckly Scholarship Fund
Individual Scholarship Endowed Fund
Makhi Anthony Buckly was a gifted young man with a bright future. He was an accomplished athlete on the basketball court and the track, but the gridiron was where he pursued his passion. Makhi played football at Capital Prep High School and American International College, where he studied kinesiology.
Makhi also was active in the community, volunteering at Camp Woodstock, helping to clean up around the Wilson Gray YMCA, and supporting Mayor Luke Bronin with the development of the Hartford Youth Corps.
Makhi, the 19-year-old grandson of anti-violence community activist Brother Carl Hardrick, was tragically killed in Hartford on May 31, 2021. His family and friends established this scholarship to help other Hartford students achieve their personal and educational dreams.
---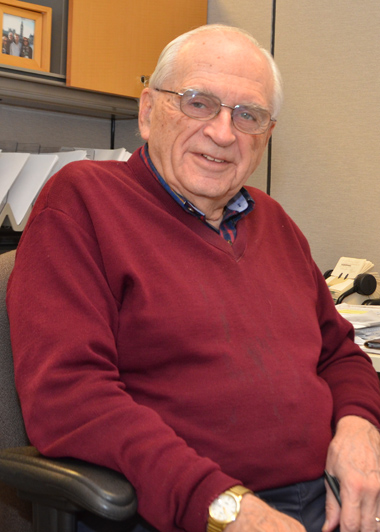 Dick Cave Fund
Donor-Advised Fund
Dick Cave was known for kindness. In addition to being a loving husband and father, Dick was a town official, Boys Scouts leader, coach and founding member of the West Hartford All Sports Council. Dick had a long career in insurance and with the Army Reserves, achieving the rank of Lieutenant Colonel. After he "retired," Dick volunteered with the Hartford Foundation for 24 years. He will forever be a part of the Foundation family.
When Dick passed in February 2021, his family established the Dick Cave Fund to support a variety of nonprofit organizations, particularly those focused on youth sports and helping those less fortunate. "Our father was a special man," said his son Rick Cave. "Given how he spent most of his life helping others and his positive experience with the Foundation, the fund is the great way to honor him."
---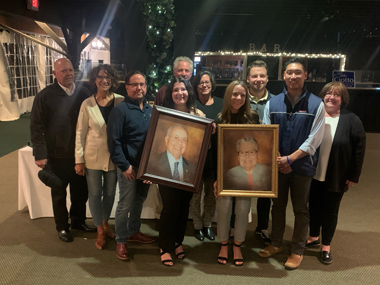 Biagio "Billy" and Jeanne Ciotto Memorial Fund
Donor-Advised Fund
Billy and Jeanne Ciotto spent their lives committed to community, friends, and family. Biagio "Billy" Ciotto dedicated seven decades of his life to public service. After a 42-year career at the Connecticut Department of Motor Vehicles, he served as a State Senator, representing the 9th Senate District for six terms. He was known for his ability to reach across the aisle and craft bipartisan solutions. Jeanne was raised in Hartford and worked there before raising their family. Jeanne sang in several choirs and was a longtime volunteer with numerous civic and political organizations. The Ciotto family established this fund to focus on needs in the Hartford region including mental health, Italian heritage, and other programs that would have been of interest to Billy and Jeanne. Billy and Jeanne's grandchildren have formed a committee to recommend grants from the fund and look forward to honoring their family's past and future through this effort.
---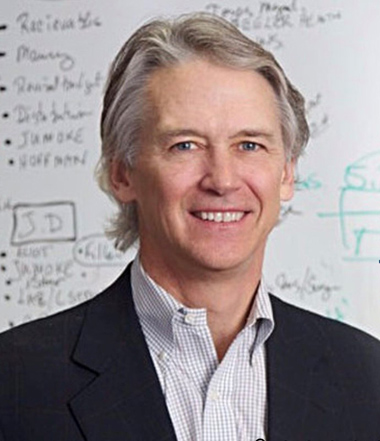 Jeff Digel Memorial Endowment Fund for the benefit of Covenant Preparatory School
Designated Endowment Fund
Jeff Digel spent most of his career in real estate finance and development, building many professional contacts and a large network of friends. In 2008, Jeff met Patrick Moore who had a vision of building a tuition-free school for boys that not only taught academics as a preparation for college but also how to live a life of character, integrity, and service to others.
Together, Digel and Moore co-founded Covenant Preparatory School. Through his extensive network, Jeff helped locate a site, raise startup capital, and establish the board of directors (where he served as chair). As a tribute to Jeff, an anonymous donor started this fund to help support the school's operating expenses for years to come.
---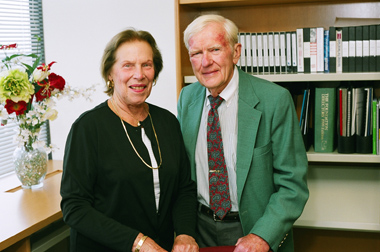 Gladys B. and Robert E. Dunn Fund
Field of Interest Endowed Fund
Gladys and Robert Dunn lived lives committed to education and the community. After earning his PhD and studying across the country, Robert taught at West Hartford's William H. Hall High School for 38 years. He served the school in a host of roles: history and social studies teacher, department head, guidance counselor, assistant principal, and school principal. Gladys was a guidance counselor at King Philip Middle School. Together, they spent five years at the Seoul International School. In 1995, they returned to West Hartford to enjoy retirement until they passed away in 2017 (Robert) and 2018 (Gladys).
Through distributions from their estates, this fund was established to provide need-based support to disabled and elderly populations within Greater Hartford. This fund completes their philanthropic plans, complementing funds they established during their lifetimes for the American School for the Deaf, Foodshare, Hall High School, and youth leadership.
---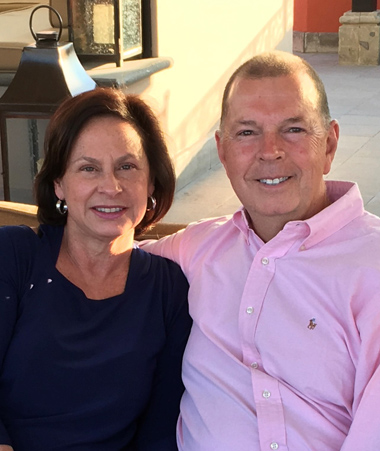 Joanne and Dan Eudy Family Fund
Donor-Advised Fund
Joanne and Dan Eudy have a long history of working with nonprofit organizations. Joanne served as Director of Corporate Advancement with the Connecticut Forum and as a grants writer for the Greater Hartford Arts Council. She has volunteered as a docent with the Wadsworth Atheneum since 2005, now serving as the New England Regional Director for the National Docent Symposium Council. Dan holds numerous volunteer roles, including with The Village for Families & Children.
Together, they chose to open a donor-advised fund to help create social change in their community. "It used to be that if you changed someone's opinion, action would follow," said Joanne. "Today, one needs to change actions first, and hope that opinions follow. If there is going to be change, it's up to each of us to act."
---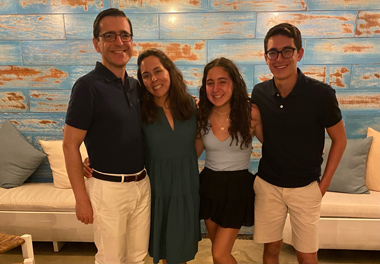 Feged-Vergara Family Fund
Donor-Advised Fund
Carlos Feged, an investment management professional, and Martha Vergara, a high school Spanish teacher, are natives of Colombia who live in Glastonbury with their two children.
After living in the area for more than twenty years, they established the Feged-Vergara Family Fund to more deliberately support impactful causes that provide educational opportunities to underrepresented minorities.
---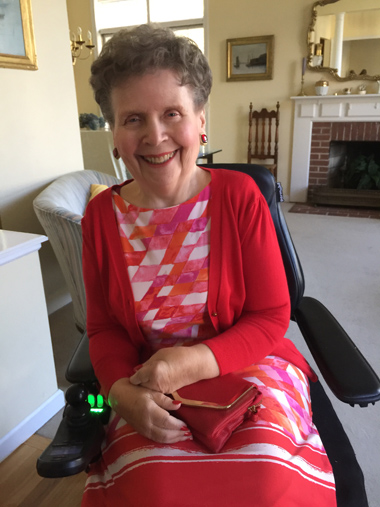 Lynne Farley Gillette Social Justice Fund
Designated Endowment Fund
Lynne Farley Gillette founded her own real estate firm in Windsor in 1976. Throughout her 45 years in business she worked for fair housing, championed women, made lifelong friends, and gave generously to her community. Lynne was an outspoken advocate for women's rights, people of color and the LGBT community. Recently the Windsor Human Relations Commission recognized her as a "Phenomenal Woman of Windsor."
"We wanted a memorial for my mother that would be a catalyst for social justice," said her daughter Dana. "Creating a fund to support the Windsor Human Relations Commission offered a way to promote better understanding among racial, religious, and ethnic groups and individuals. It was a match for my mother's passions and her dedication to her town."
---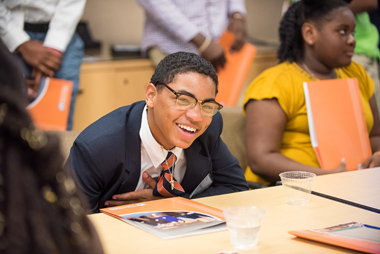 The Governor's Partnership Endowment Fund
Agency Fund
The Governor's Prevention Partnership builds statewide capacity to prevent underage drinking and substance use. By building strategic alliances, The Partnership promotes the overall wellbeing of Connecticut's future workforce through targeted prevention strategies and mentoring opportunities.
This long-term commitment requires long-term financial support. Co-Presidents Roland Harmon and Kelly Juleson Mongillo worked with the Hartford Foundation to establish this endowment that will provide a source of income for years to come.
---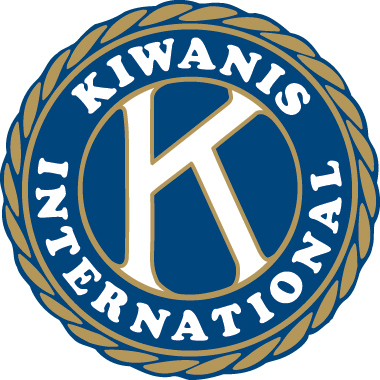 Hartford Kiwanis Endowment Fund and Hartford Kiwanis Fund
Designated Endowment Fund / Donor-Advised Fund
The Kiwanis Club of Hartford is a volunteer organization dedicated to improving the lives of children through programs that fight hunger, improve literacy, and offer guidance. While they support projects throughout the city, their primary focus is on the Northeast neighborhood. The members of Kiwanis provide several safe places for children to learn and grow. They support a Girl Scout troop, a Boy Scout troop, and a Cub Scout pack while funding a musical instrument education program.
The board of Hartford's Kiwanis Club decided to open a donor-advised fund to help meet its current financial needs, as well as an endowed fund to help ensure the financial security of the club for years to come.
---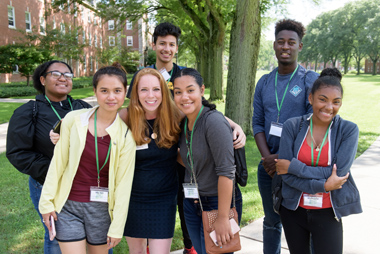 Hartford Promise Endowment Fund
Designated Endowment Fund
In celebration of their 70th birthdays, Mally and Jim Cox-Chapman, MD, started a $50,000 endowment fund to support Hartford Promise. They first got involved with Hartford Promise with a single scholarship, and then started the Hurdle Fund to provide scholars with emergency assistance for things like repairing a muffler, replacing a phone, or paying for a babysitter.
Thanks to Hartford Promise, intervention in Hartford Schools starts when children are in the 8th grade. With a 3.0 GPA and a 93% attendance record, they will receive a $20,000 scholarship to any college or university in the country. When the Scholars reach college, they get support from Promise staff and other Promise scholars. While 50% of Pell eligible students drop out by sophomore year, 70% of all Promise Scholars graduate.
---
Marcia L. and John W. Hincks Fund
Designated Endowment Fund
After serving in the Navy from 1952 to 1956, John W. Hincks returned to his alma mater Yale to study law. There he met and later married classmate Marcia Robinson Lockwood; together they raised four children in West Hartford. Marcia was an attorney with Aetna and John spent his law career with Robinson & Cole. John served on the boards of many nonprofits, including as chair of Newington Children's Hospital (now Connecticut Children's Medical Center) during its move to Hartford. Marcia and John were members of The Catalyst Endowment Fund and the 1925 Society. They chose to open a fund to support philanthropic programs in the Greater Hartford area.
---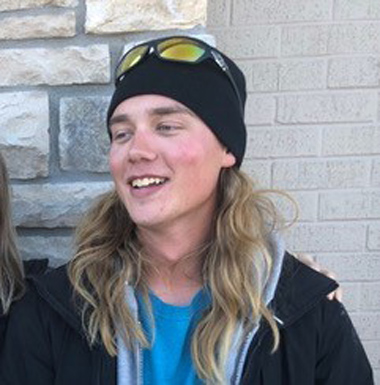 Sean Walter Niland Fund
Donor-Advised Fund
Sean Niland grew up in Simsbury and passed away unexpectedly in June 2020 at the age of 26. An anonymous donor generously established the Sean Walter Niland Fund in Sean's memory. Sean's creativity, sense of adventure, and unique way of looking at the world made a deep impression on everyone he encountered. His mother, father and sister choose to honor Sean by supporting organizations that share his interest in birds, dogs, drumming, and organic farming.
---
The Paisley Fund
Donor-Advised Fund
To celebrate her mother and father who passed away in 2021, a longtime friend of the Hartford Foundation established The Paisley Fund to honor her parents' love of community and their dedication to creating positive and meaningful opportunities for others whenever possible. Over time, the fund will grow, making it possible for the next generation to find their philanthropic voices and continue the family tradition of giving back.
---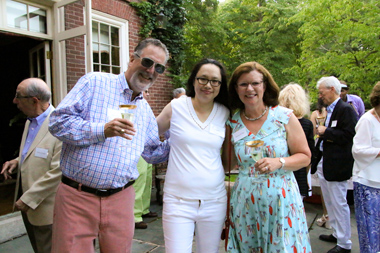 Phillips Schreck Family Fund
Donor-Advised Fund
Kristen Phillips and Matthew Schreck have been supporters of arts and culture in the Hartford region since they first moved here in 2002. They relocated to Philadelphia in 2011, but the pandemic gave them the flexibility to return to Connecticut in 2020.
In addition to supporting individual organizations that are important to them, Kristen and Matt decided to set up a donor-advised fund to provide an additional funding vehicle and to leave a legacy once they are gone. Pictured with Hartford Symphony Orchestra Music Director Carolyn Kuan, Kristen and Matt look forward to helping keep our community's arts and culture scene vibrant for years to come.
---
Bruce and Dorothy B. Ralston Designated Fund
Designated Endowment Fund
Mr. and Mrs. Ralston have worked hard throughout their lifetimes, devoting much of their energy and resources to ensuring others have the basics to live, learn, and grow. When Bruce passed away in 2016, Dorothy decided to establish several funds with the Foundation to continue supporting the types of charities they had been committed to.
"I don't want the funding of the nonprofits that have always been important to us while living to die when we both pass," said Dorothy. "I feel that this is the most important Fund that we have created as it will ensure that the specific charities that we have supported for years will continue to get our support after we are both gone."
---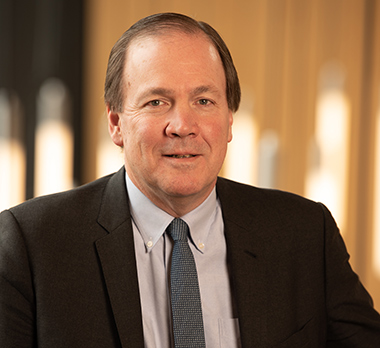 Larry Alan Smith Honorary Fund
Donor-Advised Fund
For 31 years (1990-2021), composer Larry Alan Smith served as Professor of Composition at The Hartt School. During that time, he twice provided transformative leadership as Dean (1990-97 & 2018-21). The Larry Alan Smith Honorary Fund was established in June 2021 by the Julius Hartt Musical Foundation's Board of Trustees to honor Dean Smith's many years of service and dedication to the School. The Fund will primarily support the performing arts, and preference will be given to grants that benefit Hartt alumni, students, and/or faculty. Anyone wishing to honor Dr. Smith's contributions to The Hartt School may add to the Fund.
---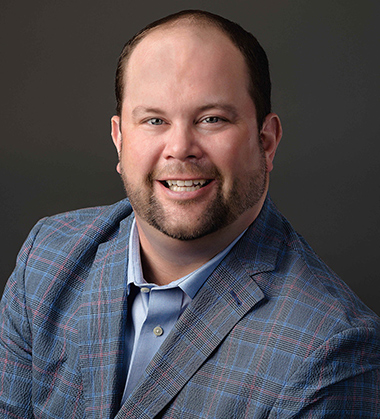 Snyder Family Fund
Donor-Advised Fund
During the day, Jeff Snyder leads the team at First Financial Associates. When he is not on the golf course, you are likely to find this life-long Glastonbury resident, former Eagle Scout, and avid philanthropist supporting an array of charitable causes, including his alma mater Bates College and the Cystic Fibrosis Foundation. Jeff chose to open a donor-advised fund to organize his philanthropic interests and increase the amount he can give each year—he understands the value of philanthropic planning given his line of work.
Jeff chose to name his fund after his family to honor his late father, his mother, and his four siblings.
---
Tim and Gerri Sullivan Scholarship Fund
Individual Scholarship Endowed Fund
Tim and Gerri Sullivan understand the importance of a college education and chose to help local students overcome the hurdle of cost. Scholarships will be awarded to students residing in Hartford, graduating from a Hartford high school, and are entering a four-year college full time. Preference will be given to those who have attended Classical Magnet School, are members of the Boys and Girls Club of Hartford, have participated in activities at the Hartford Public Library, and plan to attend Providence College.
---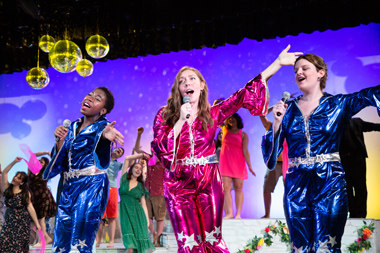 Summer Arts Festival Endowment Fund
Donor-Advised Fund
The West Hartford Summer Arts Festival (WHSAF) began in 1977 as a venue for West Hartford high school and college students to perform in high caliber productions of Broadway's musicals and plays.
Since its inception, the program has expanded to include participants outside of West Hartford and found its focus in musicals. WHSAF prides itself on being a learning experience for those interested in various aspects of musical theater, including acting, singing, dancing, orchestra, and technical production. This fund was created to help ensure the Festival has financial support for years to come.
(Photo courtesy of RDK Photography)
---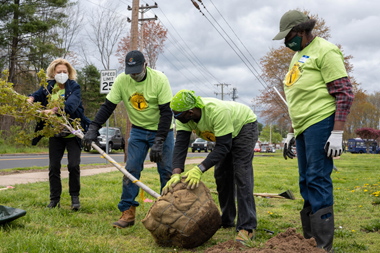 Trees for Bloomfield Fund
Donor-Advised Fund
The Trees for Bloomfield Fund was established to support the goal of planting and maintaining trees in Bloomfield and to enable other efforts toward environmental sustainability.
Members of Bloomfield's Conservation Energy and Environment Committee and the Bloomfield Beautification Committee began meeting with residents in October 2020 to develop a sustainable urban tree program. Together, they launched the Trees for Bloomfield Initiative. "Trees are crucial for a healthy environment," said Paula Jones, Initiative Chairwoman and Co-Founder. "Trees also lower energy bills, provide shelter, and reduce stress, something we can all benefit from." Initiative Co-Founder Sharon Mann is hopeful that residents will become part of the volunteer "TreeForce," helping to plant new trees and to care for the 34 new trees planted in the first year.
---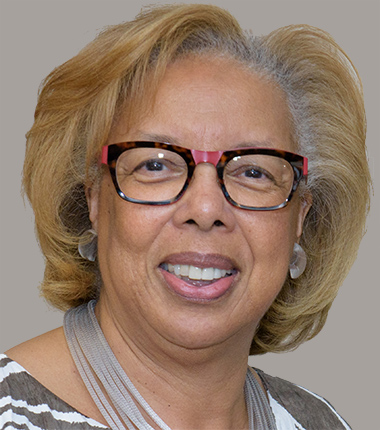 Joyce C. Willis Fund
Field of Interest Endowed Fund
Joyce C. Willis, who passed away in 2020, graduated from Hartford Public High School and Howard University. She worked for the Hartford Times before taking a role in Corporate Communications at The Hartford Financial Services Group where she earned numerous awards during her 25 years of service. She was a founding member of the Amistad Foundation (now The Amistad Center for Art & Culture in Hartford) and the Black Giving Circle Fund at the Hartford Foundation.
She was a board member of The Edward C. and Ann T. Roberts Foundation, the Hartford Symphony, and numerous committees for the United Way in Hartford. In her spare time, Joyce enjoyed traveling in the U.S. and throughout Europe and the Caribbean islands. This fund supports organizations that encourage a love of learning by engaging children in music, theater, dance and visual arts.
---
Katharine S. Winter Fund No. 1 and Katharine S. Winter Fund No. 2
Unrestricted Endowed Fund / Designated Endowment Fund
Katharine S. Winter was born in Northampton, Massachusetts, and grew up on and around the Suffield Academy campus. After a successful 30-year career with The Hartford Insurance Company across the Southeast, she returned to the Northeast to care for her parents.
Ms. Winter established two funds through her estate. Fund No. 1 supports the overall mission of the Hartford Foundation; Fund No. 2 supports Camp Courant, the Elizabeth Park Conservancy, the Goodspeed Opera House Foundation, Special Olympics of Connecticut, the Hole in the Wall Gang Fund, FoodShare, The Connecticut Horticultural Society, and the Old State House.
---
Susan L. Winter Fund
Designated Endowment Fund
Born in Syracuse, New York, Susan Lowry Winter graduated from Smith College with a Bachelor of Arts degree in Art History. She loved music and enjoyed the outdoors but cherished most of all her role as mother to her daughters (including Katharine Winter) and later to her son-in-law. She lived her life by the Golden Rule and devoted herself to a variety of volunteer positions.
This fund, established through her estate, supports organizations that mattered to Mrs. Winter: Hartford Symphony Orchestra, Hartford Hospital, Asylum Hill Congregational Church, First Congregational Church of West Hartford, The McAuley, Old State House, Camp Courant, and Aloha Camp.
---
Ernest C. and Laura B. Saeger Wignall Scholarship Fund
Individual Scholarship Endowed Fund
Ernest and Laura Wignall were long time Hartford residents and active community members. Laura graduated from Valparaiso University and received an MBA from Northwestern University. Ernest graduated from Norwich Free Academy and worked as a welder at Electric Boat before enlisting in the U.S. Navy during World War II. With a degree in Architectural Construction, he later became a banker, eventually becoming Executive Vice President at Mechanics Savings Bank. Both held leadership positions with professional organizations and nonprofits, including The Salvation Army, Hartford Boys and Girls Clubs, and the Bushnell Foundation. Ernest served as a director of Capital Towers while Laura volunteered as Social Services Coordinator for more than twenty-five years. Emanuel Lutheran Church was a meaningful part of their lives, with both serving on various committees.
This scholarship provides support to graduating high school seniors or those currently enrolled in four-year institutions who are members of Emanuel Lutheran Church in Hartford.
---
William Zola Memorial Fund
Unrestricted Endowed Fund
William Zola, known as Bill, was employed by Bedding Barn for many years. He was an excellent cook, enjoyed square dancing and had a keen interest in classic cars. Established through his estate, this fund supports the mission of the Hartford Foundation by putting philanthropy into action to create lasting solutions that result in vibrant communities within Greater Hartford.
---