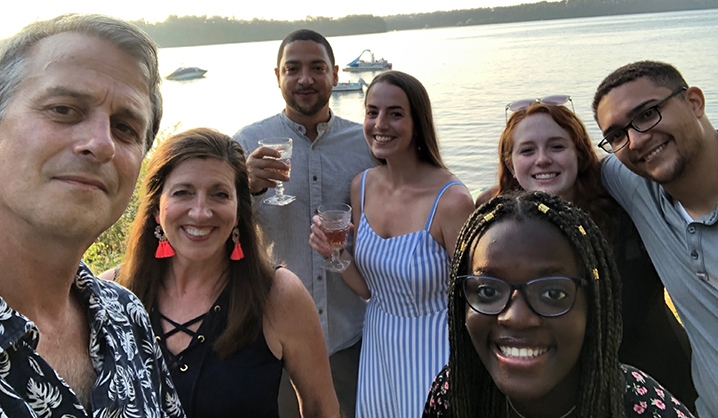 Donor Story: The Kodak Family Fund
If you had asked Nicole and Preston "Skip" Kodak where they would be 35 years after graduating from Dartmouth College, their answers might have surprised you.
Individual degrees in Government lead them through business careers across the U.S. before settling in Simsbury. Most recently, Nicole worked as Vice President of Operations for Untapped Potential, a talent resourcing firm focused on addressing the wage gap, gender equity, diversity, and work-life balance. She also chairs the town of Simsbury's Diversity, Equity and Inclusion Council. After holding a number of roles, Skip is now Senior Vice President of the Americas for the LEGO Group. He also serves on the board of Connecticut Children's Medical Center.
Together, they actively advocate for issues of diversity, equity and inclusion while raising their five children.
How they got here was atypical - their lives and their family were forever changed when they adopted two children from Rwanda in 2011. Building a biracial family from a position of privilege, the Kodaks became more deeply aware of the disparities and biases built into our country since its founding. Living in Connecticut, recognized as one of the most racially segregated states in the nation, they wanted better for their children and their communities.
"Our path did not take a straight line, but all in, our family has been extremely fortunate," said Nicole. "We have more than we need. But after a while, donating wasn't enough for us. Volunteering wasn't enough. We wanted to help make meaningful progress against systemic issues facing our community, and that takes a long-term commitment."
In 2021, they chose to open the Kodak Family Fund to address equitable access to food, housing, education, health care, and justice for underserved and vulnerable people, especially in the Hartford area.