Experience the power and the meaning of giving to the Hartford Foundation.
At the Hartford Foundation, we are continually inspired by the compassion and generosity of our donors throughout the Hartford region.
---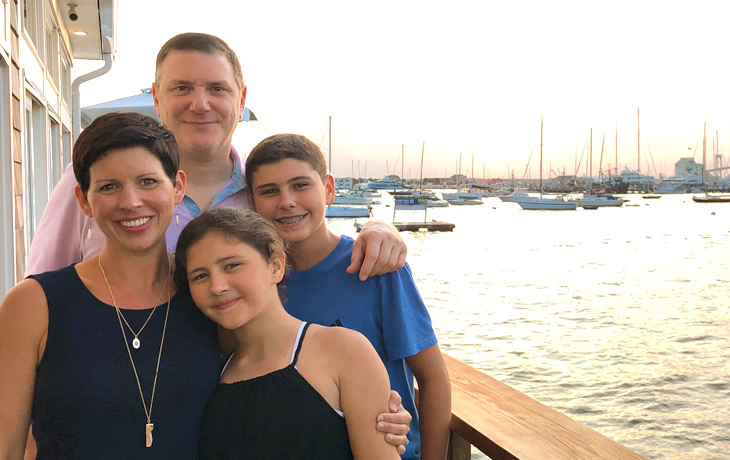 Informed, engaged, intentional giving: The Aronson Family
Amanda and Scott Aronson were born and raised in Manchester and returned to Connecticut from Boston to raise their two children. They have each worked for and volunteered with nonprofits across New England, and Scott ran a family business supporting vulnerable populations. The insights gained from these experiences, coupled with their desire to engage meaningfully in their community, motivated their commitment to provide financial support for area nonprofits. The Aronsons chose to open a donor-advised fund to invest where they feel a strong impetus to give and to involve their children who have a say in how the funds are distributed.
---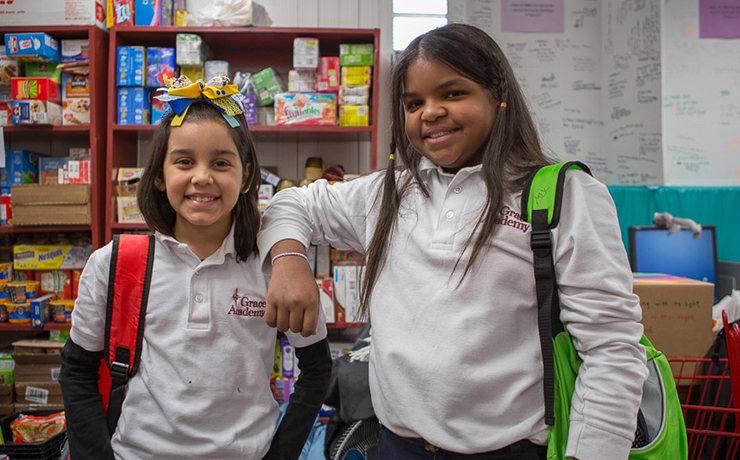 An endowment grounded in trust: Hands On Hartford
Hands On Hartford is an invaluable social service organization helping to meet basic human needs of Hartford residents through programs that increase food security and nutrition, improve health and provide housing. The Hartford Foundation partners with Hands On Hartford on a number of their initiatives addressing growing disparities in innovative ways. When Hands On Hartford recognized a need for long-term planning, they started the Hands On Hartford Endowment Fund at the Hartford Foundation. An endowment is a critical part of their sustainability. Hands On Hartford's decision to establish their fund with us was based on trust and a common vision of the needs of the community.
---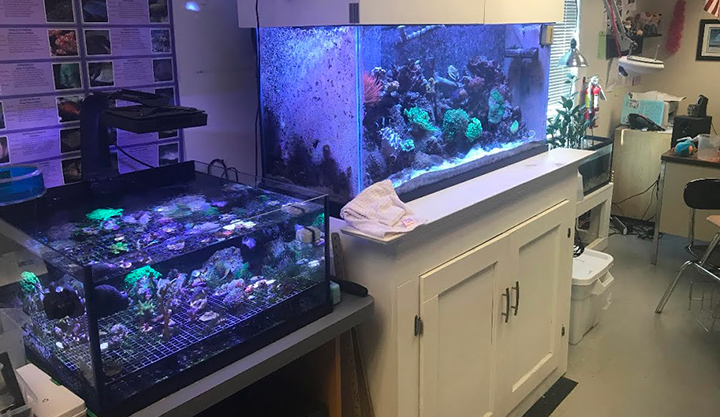 Beyond the basics: The Foundation for West Hartford Public Schools Endowment Fund
For more than 9,000 students in the West Hartford schools, the Foundation for West Hartford Public Schools offers grants for programs and projects that go beyond the basics. "We're the outside-the-box stuff…it's the best part of school, the memorable experiences," said Carol Lorenzo, board president. Grants include placing a camera on a meteorological balloon to view the stratosphere and project a flight pattern, building a greenhouse for students to engage in hands-on learning and growing coral in a marine biology lab. Teachers come up with ideas that align with the curriculum for the grants, usually of $300 - $3,500, said Kristin Johnson, administrative director. Grant funding comes from private donations, not taxpayer money. In partnering with the Hartford Foundation, they will reach a broader audience while creating an endowment to ensure teachers continue to spark something unique in their students, inspiring kids through a speaker, artist or activity they would not otherwise experience.
---
Opportunities Matter: Dr. RoberT J. Patterson
When he was in high school, Dr. Robert Patterson began searching for scholarships and came across a listing from the Hartford Foundation for Public Giving. He was awarded a scholarship and attended Georgetown University for his undergraduate studies. Years later, Dr. Patterson became the Chair of the African American Studies Department at his alma mater, where he teaches students to think critically and focus on solving some of our society's most complex problems.
With the help of the Hartford Foundation, he created The Robert J. Patterson Scholarship Fund to pay forward the opportunities that he had been given. The scholarship will assist students seeking to major in African American Studies, humanities or social justice.
---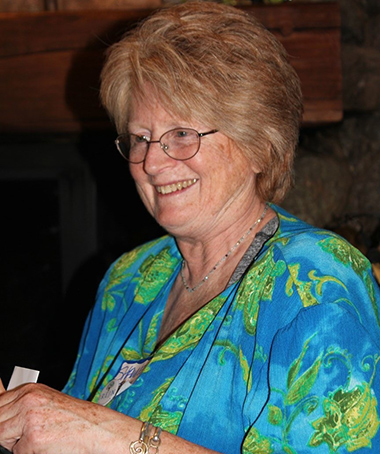 A Symbol of Stability: Acacia Zawadi Fund
Glastonbury resident Shawnee Baldwin spent her career engaging youth from Parks and Recreation programs and the YMCA to youth ministry in many churches. As the Coordinator of the Youth and Young Adult Ministry for 20 years in the Archdiocese of Hartford, Shawnee developed leadership programs that empowered youth and those who work with them. Shawnee currently works part time at the Glastonbury and Wethersfield YMCAs and with the Interreligious Eco-Justice Network. She established the Acacia Zawadi Fund to support the environment, leadership development for youth and young adults and/or inter-religious and interfaith efforts in the region. It is named for the Acacia tree, a symbol of stability and resilience, and the Swahili word for gift, which it what young people are to her.
---
The donor experience: Jim and Ellie Venneman
Ellie and Jim Venneman generously established an unrestricted fund to honor the memory of their son, David, who died after a long battle with addiction. The Vennemans chose an unrestricted fund in recognition of how society's needs are constantly changing. The family appreciates that their fund will be managed by qualified professionals, and distributions will be overseen by a Board of Directors who know where the grants are most needed.
---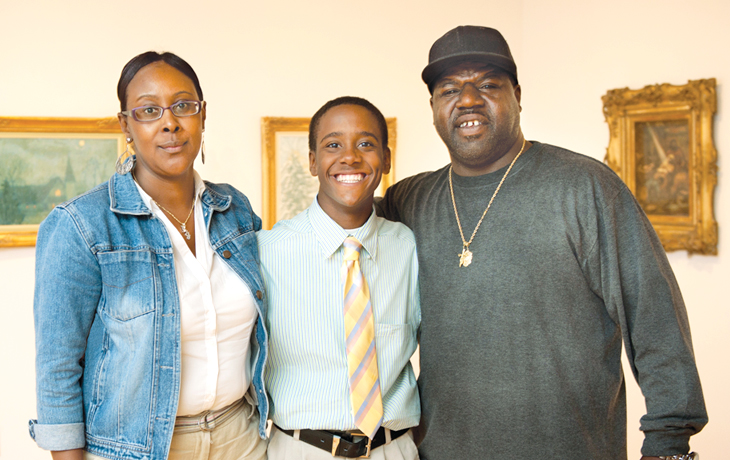 Making Giving a Priority: Janice & Kerry Foster
In May 2006, 15-year-old KJ Foster was tragically shot outside his home in a case of mistaken identity. KJ was a model student and star athlete with a "gift of gab, charisma and unselfish attitude." KJ's untimely death inspired an outpouring of donations. Kerry Foster, Sr., a Hartford firefighter, his wife Janice, and their family, friends and community established the KJ Foster Scholarship Fund in 2008 to provide annual awards to graduates from public high schools in Hartford.
While attending a Hartford Foundation scholarship reception, Janice asked Kerry, "When I pass, can you do a scholarship in my name?" He looked at her and said, "Why wait until you pass? We can create one right now and I'll make sure your name is first." Thus, the Janice and Kerry Foster, Sr. Scholarship Fund was established in 2014 to support students from Hartford entering college and pursuing undergraduate degrees on a full-time basis.
---
The road to giving: Elwyn & Elsie Harp
A gift from a favorite aunt inspired Elwyn and Elsie Harp to follow the personal example of generosity that she set. As Elsie remembers it, "With [her gift] came a note that she wanted to share some of her good fortune." Elsie said it made a lasting impression on her and Elwyn. "I thought, what a wonderful thing to do. And that's what started us on the road to giving."
Like their aunt, the Harps established a charitable fund at the Hartford Foundation and they encouraged their children to follow in their family's philanthropic footsteps. "I think you, by example, can get people to think to help others when they're able to," Elwyn said. "You help your neighbor because you may need help yourself one day."