COVID Community Response Advisory Council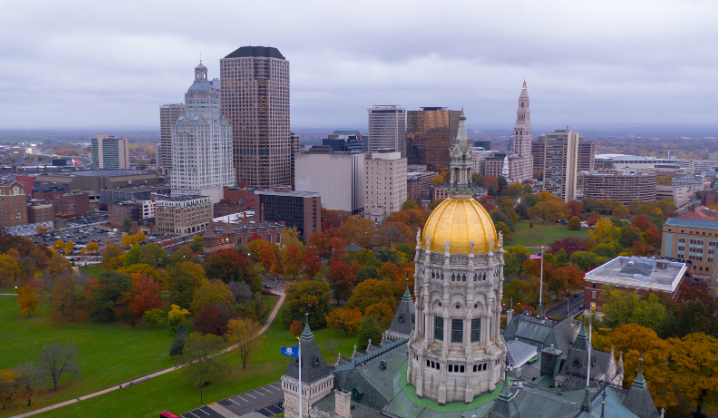 COVID Community Response Advisory Council

In April 2020, the Hartford Foundation for Public Giving and the United Way of Central and Northeastern CT began convening remotely a COVID-19 Community Response Advisory Council, consisting of representatives from nonprofit, business, faith-based and other sectors with frontline knowledge of the pandemic's impact on the communities we serve.
The goal was to draw upon a collection of perspectives in real time. The sessions provided an opportunity to come together as thought partners and to reflect on conversations with experts. We recognize that the pandemic has revealed and exacerbated longstanding disparities in the Black and Latiné communities in accessing healthcare, employment and other opportunities. Through the Council's collective dialogue, we are exploring strategies to address inequities and racial discrimination to ensure residents with the greatest needs have access to health services and other safety net resources.
We hope these exchanges and resources can inform our and others' COVID recovery responses and planning to address health, housing, food insecurity, workforce, economic, and other challenges that existed before the public health crisis and have become more urgent during the pandemic.
---
Highlights and Resources
---
Council Members

Areas of need

Council Members

City of Hartford
Mayor Bronin/Designee(s)
Education
Richard Sugarman, Hartford Promise
Faith Organizations
Michael Elfenbaum, Jewish Community Foundation of Greater Hartford, VP of Grants
Senior Pastor Ronald Holmes, President, Greater Hartford Interdenominational Ministries Alliance; Pastor, Gethsemane Missionary Baptist Church; social worker, Department of Children and Families
Family Support
Toral Sanghavi, Associate Vice President, Management and Analytics, The Village for Families and Children
Food Security / Basic Needs Programs
Jason Jakubowski, President & CEO, Foodshare
Lena Rodriguez, President & CEO, Community Renewal Team
Health / Health Access
Tiffany Donelson, CEO, CT Health Foundation
Jose Ortiz, Executive Director, Hispanic Health Council
Housing Security
Richard Cho, Chief Executive Officer, Connecticut Coalition to End Homelessness
Matthew Morgan, Executive Director, Journey Home
Regional Economic Impact
Jim Horan, Executive Director, LISC
Statewide Philanthropic Response / Emergency Management Response Representative
Karla Fortunato, President, CT Council for Philanthropy, and member, Governor's Emergency Management Response statewide coordination taskforce
Vulnerable Populations
Sarah Eagan, Connecticut's Child Advocate, Office of Child Advocate

Enid Rey, Our Piece of the Piece (includes Opportunity Academy)
Jamey Bell, Executive Director, Greater Hartford Legal Aid

Workforce / employment security - nonprofit/for-profit
Alex Johnson, President & CEO, Capital Workforce Partners
David Griggs, President & CEO, Metro Hartford Alliance
---