COVID-19 Response: For Nonprofits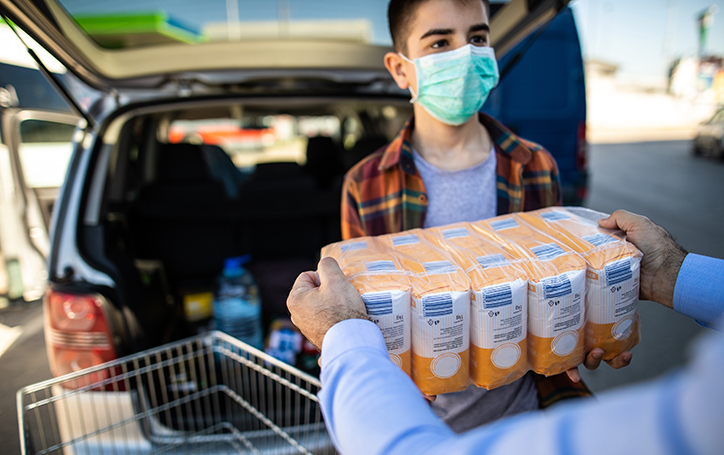 An update to our nonprofit partners on our response to COVID-19:
Updated January 19, 2021
The Hartford Foundation's COVID-19 Response Fund has made more than 230 grants, distributing more than $9.6 million, since the start of the pandemic. The fund initially focused on basic human needs as a result of health and economic impacts of the pandemic, and then transitioned to supporting a wide variety of nonprofits to provide services safely, including personal protective equipment (PPE), cleaning costs, technology and minor building enhancements.
Throughout 2021, the COVID-19 Response Fund will make investments on a rolling basis. Examples of potential grant areas include:
Vaccine education, outreach and distribution to reach residents who may be hesitant to get vaccinated.
Systemic approaches to help students catch up on lost learning with a focus on reducing inequities.
Our grantmaking through the COVID-19 Response Fund will be focused on collaborative and systemic efforts. Check this page periodically for updates as the work progresses. We welcome your feedback and ideas at any point; we know it is paramount to remain flexible and responsive to the changing needs of the community.
In considering grants, the Foundation will take into account the following criteria:
Priority level of the disparity addressed and target population expected to benefit.
Strength of collaboration and coordination with existing nonprofit, state and local pandemic responses.
Ability of the proposed strategy to leverage other resources.
Cultural competency and agency governance diversity (board and staff leadership) that is representative of beneficiaries of the proposed efforts.
Level of impact on residents of the Greater Hartford region.
The Foundation is proactively working with public entities, nonprofits and other stakeholders to make targeted investments addressing the disparities created or exacerbated by the COVID-19 pandemic. This work is also taking place within our outcome areas.
Thank you for all of the incredible work your organization has contributed to this year.