COVID-19 Response: For Nonprofits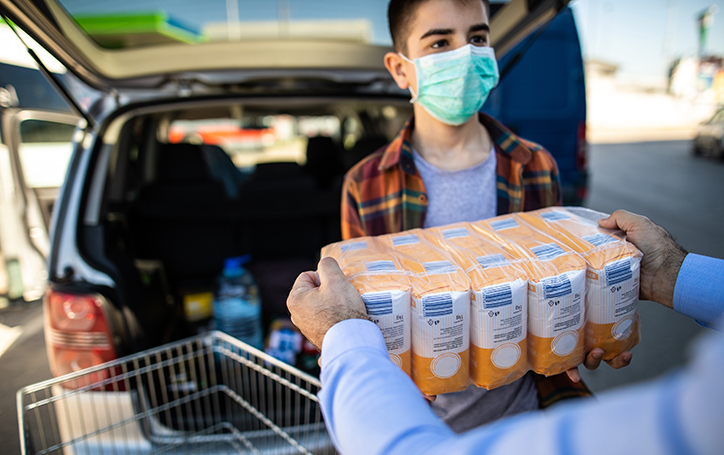 An update to our nonprofit partners in response to COVID-19:
Updated July 10, 2020
For the remainder of 2020, the Hartford Foundation for Public Giving's COVID-19 Response Fund will transition from a focus on emergency response to keeping nonprofit staff and clients safe during the re-opening phase of the COVID-19 crisis.
Grant awards will support re-opening costs that nonprofits expect to incur over a six-month period. These costs may include personal protective equipment (PPE), cleaning, small COVID-related infrastructure accommodations, technology to support virtual services and/or remote staff, staff health screenings, etc. and must be in alignment with state and federal public health guidelines for re-opening your facility safely. Requests from nonprofits and collective efforts to support a cohort of nonprofits or a nonprofit sector are encouraged to apply.
Nonprofits seeking support should submit an online application. Applications will be reviewed weekly, on a rolling basis. We will use our grantmaking rubric to assess and prioritize grant applications. Grant awards will be considered based on the needs presented and the Foundation's capacity to respond. While the Fund is open to a broad range of organizations, those that demonstrate alignment with the Foundation's strategic focus to address disparities related to race/ethnicity, zip code and income and those led by, and predominately serving, communities and people of color may be prioritized.
The maximum grant award will be $100,000, with a projected average grant size of $20,000, over a period of up to six months, with awards at the higher end of the range mainly reserved for applications that would benefit multiple nonprofits.
Click here for a list of frequently asked questions designed to address common concerns.
As always, thank you for your dedication to serving Greater Hartford.
---
JULY 8 COVID-19 RESPONSE FUND - REOPENING PHASE WEBINAR RESOURCES

COVID-19 Response Fund, Re-opening Phase Slide Deck (coming soon)