COVID-19 Response Fund: Nonprofit FAQ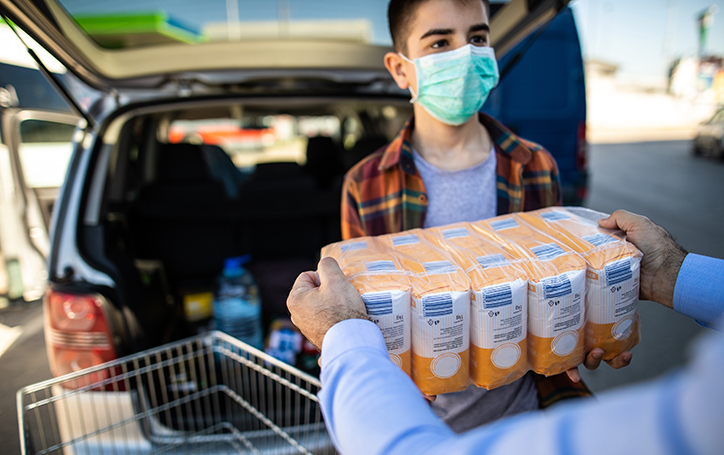 FOR Nonprofits
Frequently Asked Questions: The COVID-19 Response Fund
Please note: the Hartford Foundation for Public Giving's COVID-19 Response Fund has transitioned from a focus on emergency response to keeping nonprofit staff and clients safe during the re-opening phase of the COVID-19 crisis. Click here to learn more.
How can nonprofit organizations apply for resources from the COVID-19 Fund?
Nonprofits can apply by submitting an online application. Given the unprecedented need in our community, please be aware that the Foundation will not be able to award grants to support every request, or may not be able to fund the full amount requested.
What criteria does an organization need to meet to be eligible for support?
All 501(c)(3) nonprofits, groups fiscally sponsored by a 501(c)(3) nonprofit organization, or other charitable organizations able to receive a tax-deductible contribution, and that meet or can demonstrate significant efforts to meet the Foundation's governance diversity policy are welcome to apply. We are not able to fund individuals or businesses directly, labor unions, or other 501(c)(4), 501(c)(5) and 501(c)(6) organizations.
The Foundation will consider requests from all nonprofits facing increased costs as they seek to safely and effectively serve the community, in line with state and federal public health re-opening regulations. Faith-based organizations may apply for non-religious activities that engage broader outreach and support community beyond its congregation, such as access to food programs.
The Foundation also encourages cohort/sector-based applications for PPE and other COVID-related supplies and distribution. In some cases, we may actively recruit partners to encourage this type of application. Please see our grantmaking rubric to understand how we will assess and prioritize applications.
Can individual residents who have been affected by COVID-19 apply for support from this fund?
No. While the Fund is not able to provide grants to individuals, we will be funding local organizations that have experience and history of providing people and families with services and support. A list of grants awarded can be found here.
For information about available resources, residents can contact United Way of Connecticut's 2-1-1 by dialing 2-1-1 or 1-800-203-1234. For additional information, the Hartford Courant has created this Coronavirus Resource Guide.
Can small businesses impacted by COVID-19 apply for support?
No. The COVID-19 Response Fund can only award funds to nonprofit organizations.
The Hartford Foundation recognizes that the continued health and capacity of the region's small businesses is essential. Small businesses seeking emergency loans should visit the Small Business Resource Center for more information on resources available. Foundation staff continue to assess the impact of COVID-19 on very small neighborhood businesses in Hartford and our role in supporting their stability.
What will NOT be included in the second phase of COVID-19 funding?
In the COVID-19 Response Fund, we are focused on supporting nonprofits to safely reopen. The Foundation will support broader COVID-19 recovery efforts, including addressing increased basic human needs caused by the health and economic impact of the virus, through other funding mechanisms. As the crisis and long-term impacts continue to unfold, we will continue to work with our community partners to assess and revise our funding strategies.
When will you announce what organizations are receiving support from the COVID-19 Response Fund?
As we have done with the first phase of the COVID-19 Response Fund, the Foundation will respond to organizations' requests within a week, and will regularly post information about fund recipients on our website.
How will the Fund respond to changing needs in the community?
Funding priorities have evolved as our region is adapting to the outbreak. We will continue to prioritize those communities and residents most impacted, recognizing deep and historic inequities that have been magnified through this crisis.
Through the Foundation's strategic outcome portfolios, we will continue to address ongoing, systemic disparities that have been exacerbated by COVID-19. Funding announcements related to this prioritization will be updated on our website and other media platforms through the end of the year.
Can agencies also receive technical assistance in addition to COVID-19 funding?
Yes. Nonprofits seeking technical assistance and other support during this time will continue to have opportunities for learning and access to capacity building resources. If you are completing the online application for funding consideration, please indicate your agency's immediate and future technical assistance needs. If you are not requesting COVID-19 funding at this time, you may directly reach any of the Nonprofit Support Program staff to discuss your needs.