COVID-19 Response Fund: Nonprofit FAQ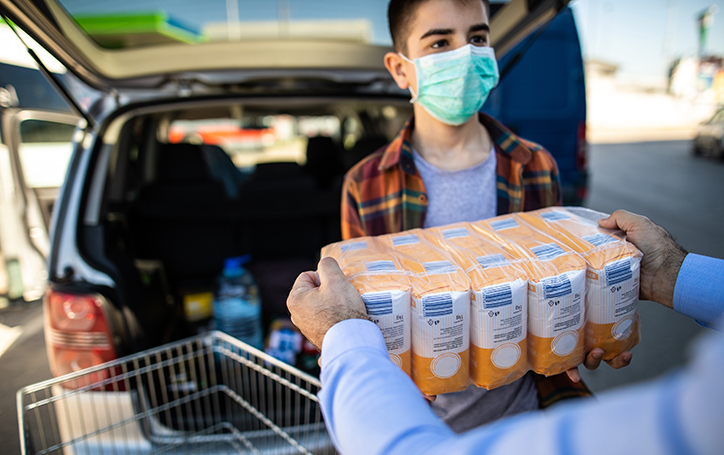 FOR Nonprofits
Frequently Asked Questions: The COVID-19 Response Fund
How can community nonprofit organizations apply for resources from the COVID-19 Response Fund?
The Foundation is prepared to respond to inquiries from nonprofits that are directly addressing resident needs during the crisis, as well as those experiencing significant financial distress due to the loss of revenue.
In order to move resources quickly, we are implementing a streamlined online application process. Given the unprecedented need in our community, please be aware that the Foundation will not be able to award grants to support every request, or may not be able to fund the full amount requested.
What criteria does an organization need to meet to be eligible for support?
Based upon the charitable structure of the COVID-19 Response Fund, our grants are limited to 501(c)(3) nonprofits, groups fiscally sponsored by a 501(c)(3) nonprofit organization, or other charitable organizations able to receive a tax-deductible contribution, such as schools, faith-based organizations and other public entities. We are not able to fund individuals or businesses directly, labor unions, or other 501(c)(4), 501(c)(5) and 501(c)(6) organizations.
Can individual residents who have been affected by COVID-19 apply for support from this fund?
While the Fund is not able to provide grants to individuals, we will be funding community-based organizations that have experience and history of providing people and families with services and support. As we begin to award grants, we will post them here.
For information about available resources, residents can contact United Way Connecticut's 211 or by calling 2-1-1 or 1-800-203-1234. For additional information that Hartford Courant has created this Coronavirus Resource Guide.
Can small businesses impacted by COVID-19 apply for support?
The Hartford Foundation recognizes that the continued health and capacity of the region's small businesses is essential and is considering ways to augment the lending and services of our Community Development Financial Institution (CDFI) partners to support small businesses during the crisis. Small businesses seeking emergency loans should visit the Small Business Resource Center for more information on resources available.
What will NOT be included in the first phase of funding?
We anticipate multiple phases of funding to address both the acute short-term need and the longer-term impacts of the outbreak and subsequent recovery. In this first phase, we are prioritizing community-based organizations that serve communities and individuals who are immediately and disproportionately suffering from this crisis. As the crisis and long-term impacts continue to unfold, we will continue to work with our community partners to assess and revise our funding strategies.
Is there a geographic area of focus for the Fund?
The COVID-19 Response Fund will prioritize community-based organizations serving the Foundation's 29-town region. We are doing this with a recognition that many nonprofits serve residents in neighboring communities just beyond the region.
When will you announce what organizations are receiving support from the COVID-19 Response Fund?
We anticipate making a first round of investments in the coming weeks, and will publish the list of selected grantees on the Hartford Foundation website, along with short descriptions of the services and support they are providing.
How will the Fund respond to changing needs in the community?
The COVID-19 Response Fund priorities may evolve as our region adapts to the outbreak. We will continue to prioritize those communities and residents most impacted, recognizing deep and historic inequities that are likely to be magnified in times of crisis.