The following new funds and planned gifts were established at the Hartford Foundation for Public Giving in 2022. We are proud to partner with these generous individuals, families, and organizations to improve the quality of life in our region. (Some of our donors choose to remain anonymous.)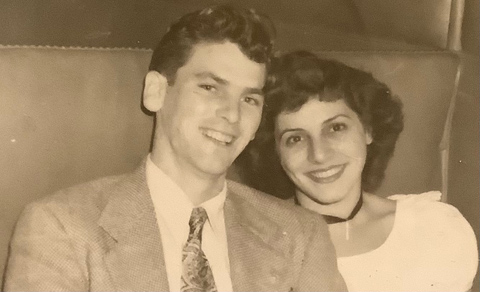 Richard and M. Terrye Blackstone Scholarship Fund
Individual Scholarship Endowed Fund
Richard (Dick) and Terrye Blackstone married in 1943. During World War II, Dick served with the Army in the Pacific, and after he was discharged in 1945, the young couple moved to East Hartford, where they raised three children. They were both well known in town: Terrye was a substitute teacher and active in many civic organizations, including the East Hartford Woman's Club and the East Hartford Commission on Culture and Fine Arts. Dick served as mayor from 1969 to 1979 and held several jobs in state government before retiring as deputy commissioner for the Department of Human Resources in 1989.
This scholarship was established by their children to honor their parents' commitment to public service. It supports East Hartford students pursuing a major in the Arts, Political Science or Education, who have been involved with volunteer and/or extracurricular activities, that include public service.
---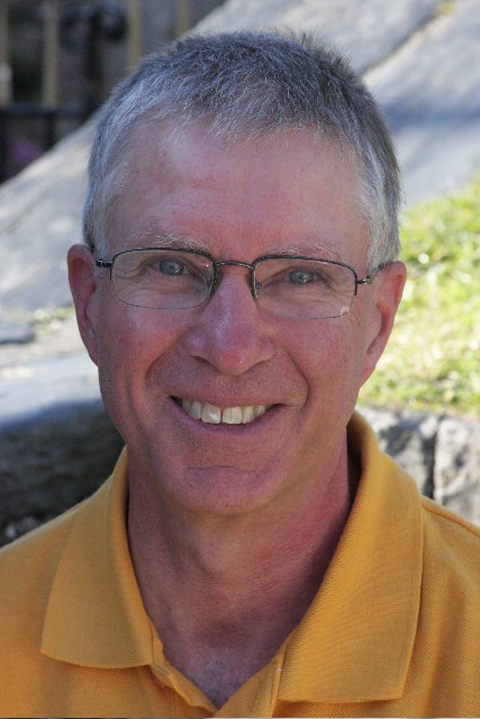 Jonathan E. Clark Scholarship Fund
Individual Scholarship Endowed Fund
Jonathan Clark made his career as a self-taught handyman. After earning a degree from Lafayette College and finding himself unhappy in the corporate world, he decided that helping others stay in their homes by keeping things running was his true passion. Mr. Clark was able to start with what his father had taught him around the family house in New Britain, then learned on the job while working on West End and West Hartford homes, serving as a janitor at WHCN radio station, and renovating his own Hartford house (which unfortunately he hasn't finished).
Mr. Clark established this scholarship to help students interested in the trades. This scholarship will support students attending community college or technical schools.
---
Kate Emery Family Fund
Donor-Advised Fund
Kate Emery is known as a business leader, a small business advocate, artist, and philanthropist.
In 1986, Kate founded The Walker Group to offer management services of the new microcomputers that were just making their way into businesses. In 2007, she started the nonprofit organization reSET to help other organizations incorporate impact into their business models. Kate and reSET were instrumental in bringing B Corp legislation to Connecticut in 2014 to protect companies that prioritize impact in addition to profits. Five years later, she transformed The Walker Group into a social enterprise, dedicating one-third of its distributed profits to the community. Not one to retire, she "rewired" to focus her time on painting and on reSET.
The Kate Emery Family Fund will support new ideas and nonprofit organizations doing innovative work in our communities to help create a better world for all. Half of all proceeds from paintings sold on KateEmery.com will go to the fund.
---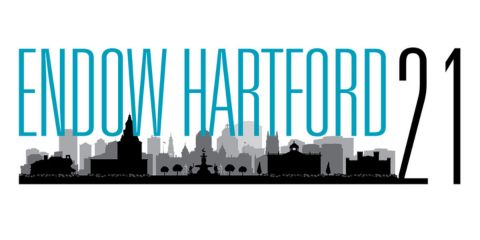 Endow Hartford 21 Funds
Designated Endowment Funds
Greater Hartford is home to hundreds of nonprofit organizations that help keep us healthy, support our most vulnerable neighbors, and care for our artistic and historical treasures. In 2021, the Zachs Family Foundation recognized the power that endowments can have in keeping nonprofits financially strong by founding Endow Hartford 21. With administrative support from the Hartford Foundation for Public Giving and the Jewish Community Foundation of Greater Hartford, more than 50 nonprofits opened endowment funds and received donations to support their financial futures, including a $1 million match from the Zachs Family Foundation. The United Way joined as a participating organization and additionally took on the role of Corporate Match Advocate.
In 2022, another ten organizations opened designated endowed funds at The Hartford Foundation and began securing their financial futures:
Angel of Edgewood
Big Brothers Big Sisters of Connecticut, Inc.
Blue Hills Civic Association
The Bushnell Center for the Performing Arts
Community Renewal Team
Hartford Food System
Mothers United Against Violence
reSET Social Enterprise
United Way of Central and Northeastern Connecticut
Wadsworth Atheneum Museum of Art
---
Blanche and Steven Goldenberg Family Advised Fund
Donor-Advised Fund
Blanche Goldenberg, a former board chair of the Hartford Foundation, and her husband Steven decided to create a donor-advised fund in addition to their existing unrestricted fund. Together with their children as fund advisor, they look forward to building the fund over time and supporting a variety of worthy projects.
---
Robert B. Goldfarb and Francine L. Goldfarb Donor Advised Fund
Donor-Advised Fund
Robert and Francine Goldfarb opened their first fund, the Ellen Jeanne Goldfarb Memorial Fund, with the Hartford Foundation in 1996. Since then, they have gone on to open six more funds: the CREC Greater Hartford Academy of the Arts Endowment Fund, the Harry E. Goldfarb Family Foundation Fund, the Robert B. and Francine L. Goldfarb Family Scholarship Fund, the Haig Shahverdian Scholarship Fund, the Summer Arts Festival Endowment Fund. In 2022, they opened the Robert B. Goldfarb and Francine L. Goldfarb Donor Advised Fund in 2022 to support a variety of nonprofit organizations.
We are grateful and inspired by the continuing generosity and leadership of the Goldfarb family.
---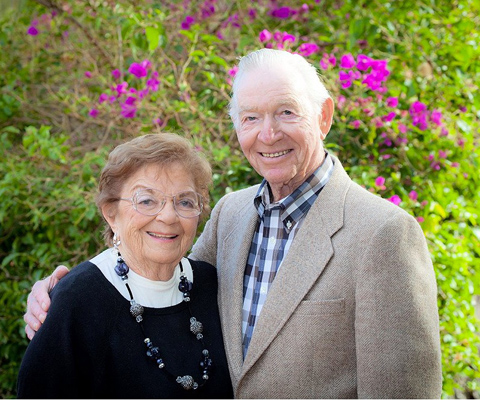 Charlotte and Hy Goode Family Fund Supporting Women's Potential
Donor-Advised Fund
Charlotte Goode and her late husband Hy grew up in New York City, the children of eastern European Jews who immigrated to the United States seeking a better life. Their families instilled in them the importance of education and charitable work. They, in turn, instilled similar values in their three sons.
As a gift on her 95th birthday, her sons told Charlotte they wanted to establish a fund to support charitable causes of her choice. It did not take long for Charlotte to choose. She had volunteered for decades as a guardian ad litem, representing young people in child welfare proceedings. Charlotte came to understand their struggles, including their difficulties pursuing education once they reached adulthood. She saw they needed funding not only for tuition, but comprehensive support for housing, transportation, food, and child care, as well as mentors to guide and encourage them. So, Charlotte, her sons, and a niece in Hartford, created the Charlotte & Hy Goode Family Fund Supporting Women's Potential.
The Fund has established partnerships with Charter Oak Cultural Center and the Aurora Women and Girls Foundation. Each organization identifies women who, in the face of significant adversity, are intent on improving their lives through higher education. The Fund provides financial assistance for all the "wrap-around" costs that must be met for women to succeed and tuition assistance where needed. It also provides mentors to help them persevere.
This requires a significant investment, but Charlotte envisions that the success of each of these women will have a positive ripple effect – on themselves, their children, and their community, and that they will truly "pay it forward."
Through its partnerships with Aurora and Charter Oak, the Fund sponsored its first "class" of ten recipients in 2022. The Fund is looking forward to a second cohort of grantees this year.
---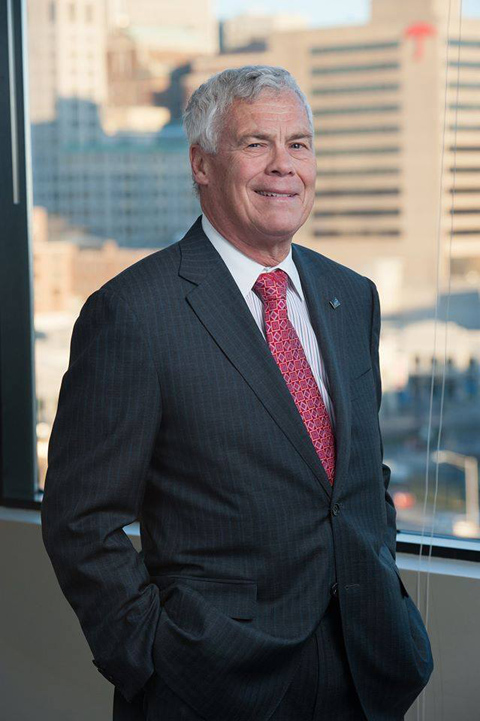 Oz Griebel Family Fund
Donor-Advised Fund
Richard Nelson Griebel kept his high school nickname "Oz" (from 1950's sitcom star Ozzie Nelson) as he moved from New Jersey to Boston and finally Hartford. His professional life was no less memorable, working as a teacher, banker, and head of the MetroHartford Alliance where he built career development programs for young professionals, advocated for small business, and sought investment in the Capitol Region. The two-time gubernatorial candidate served on numerous boards, including the Connecticut Business and Industry Alliance and the Hartford Foundation for Public Giving. He was known as an athlete, a leader, and a gentleman across the state. Mr. Griebel passed away in July 2020.
The Oz Griebel Family Fund was started by his children to honor their father and carry on his legacy of service to the community.
---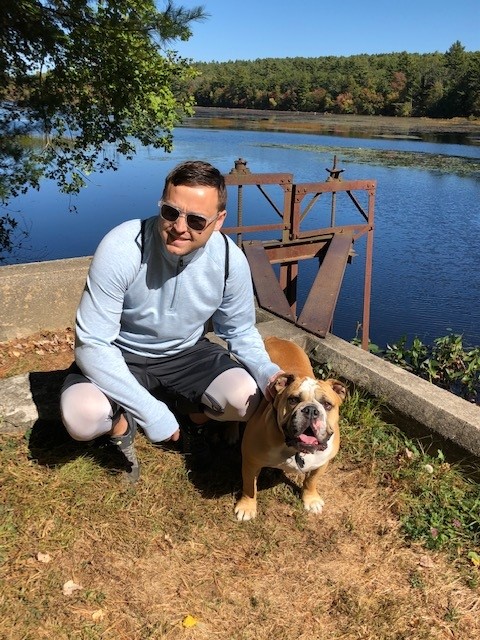 Christopher Guerrini Memorial Fund / Christopher Guerrini Memorial Scholarship Fund
Donor-Advised Fund / Individual Scholarship Endowed Fund
Rick and Janet Guerrini met at East Hartford High School, got married in 1980 and lived and worked in Greater Hartford until 2017. The family has fond memories of their time in Glastonbury and a strong connection to the Hartford region.
Their son Christopher graduated from Glastonbury High School, where he and his twin brother Brian won two Connecticut State High School Soccer Championships. He continued to play in college and served as team captain at Roger Williams University. After earning his MBA from Northeastern, he worked in finance in Boston and New York City. Christopher was a treasured friend and family member and a true blue UConn Men's Basketball fan.
The Guerrini family established funds to continue Christopher's legacy of helping others. The Christopher Guerrini Memorial Fund was established to support a variety of charitable causes that would be important to him.
The scholarship which bears Christopher's name is open to graduating high school seniors with demonstrable financial need. The student will live or attend high school in the Hartford region, have an interest in business and/or history, and have been involved with volunteer, community service and/or extracurricular activities such as sports, with a preference for soccer.
---
David and Sara Hadden Fund
Donor-Advised Fund
David and Sara Hadden moved from New York to Connecticut 40 years ago in search of a better quality of life for their infant son Jamie, a vivacious spirit born into a body with physical and intellectual anomalies. The Haddens have been long-term committed supporters of Oak Hill and HARC, among other Hartford area nonprofit organizations. They were active in helping to establish one of the first group homes for children in Connecticut, encouraging other families to engage the life of the home.
Prior to his retirement from the law, David served as chair of Robinson & Cole's Tax-Exempt Organizations Group, acting as outside corporate counsel to many nonprofit organizations, including the Hartford Foundation. He currently serves Of Counsel to the firm.
The David and Sara Hadden Fund will support a variety of nonprofit programs. David and Sara are grateful for the expertise and assistance of the Hartford Foundation in identifying and addressing the needs of our community.
---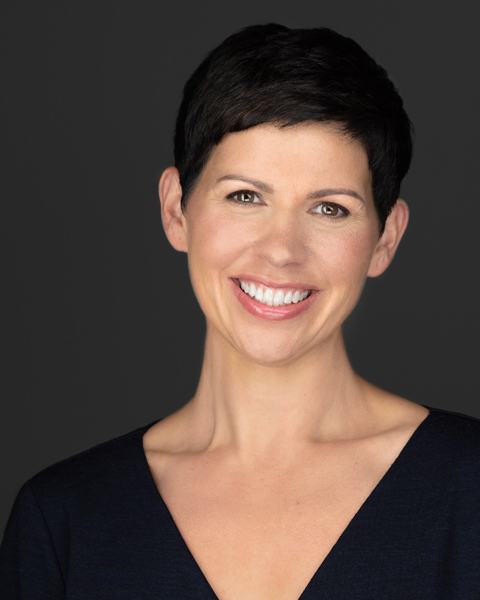 Hall High School Safe Grad Fund
Designated Endowment Fund
Amanda Aronson recognized the value of the Safe Grad event at her children's high school and wanted to help secure it for future students, so she established the Hall High Safe Grad Fund through her company StoryB.
"Safe Grad creates a healthy way for seniors to celebrate on the night of their graduation, so they are alive and well in the morning to begin the next chapter of their lives," said Amanda. "It also offers them their first lived experience that you can celebrate a momentous occasion without substances. In a world with increasingly serious substance-related issues, this is one last lesson we can help students learn."
As the Fund grows, Amanda hopes it will serve as a reliable source of revenue to ensure the continued existence of the event for future generations of students and also to serve as a model for other communities.
---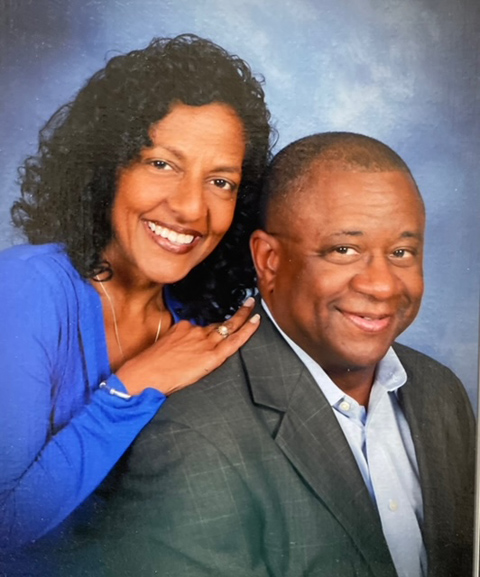 The Sivan and Jeff Hines Family Fund
Donor-Advised Fund
One of the first things Jeff and Sivan Hines did when they moved to Connecticut was establish a donor-advised fund with the Hartford Foundation. Jeff and Sivan are both recently retired physicians who now work full-time in public service roles. Jeff is the Chief Diversity Officer at UConn Health, and Sivan is Senior Director at Hartford Promise. Both graduates of Brown University, they have been deeply involved in community and equity work since their early college days. Most of their medical careers were spent in Atlanta, where they also served on numerous nonprofit boards, and they still have a fund at the Community Foundation for Greater Atlanta. Although newcomers to Connecticut, they are very committed to supporting the greater Hartford community, not just in their own work, but by funding local nonprofits, particularly in the areas of equity, education, and health. Sivan is also excited to serve as a member of the Board of Directors of the Foundation.
---
Martin and Muriel Kesten Fund
Unrestricted Endowed Fund
Martin Kesten was born in Vienna, Austria in 1926 and resettled in the U.S. with his family after escaping Nazi brutality. He graduated from Weaver High School and joined the U.S. Army, becoming a citizen in 1945. After his service, Martin studied at various Connecticut institutions and enjoyed a long career in engineering and quality control. He was an inventor, holding 16 U.S. and 10 Canadian patents. Muriel (Mickey), was born in Hartford. Mickey was an animal lover with many interests and was committed to volunteerism. She and Martin raised five children, and they were active in Bloomfield's Beth Hillel congregation and supported a variety of community initiatives throughout Greater Hartford. Their unrestricted fund established through their estate will help to improve the quality of life for residents throughout the region.
---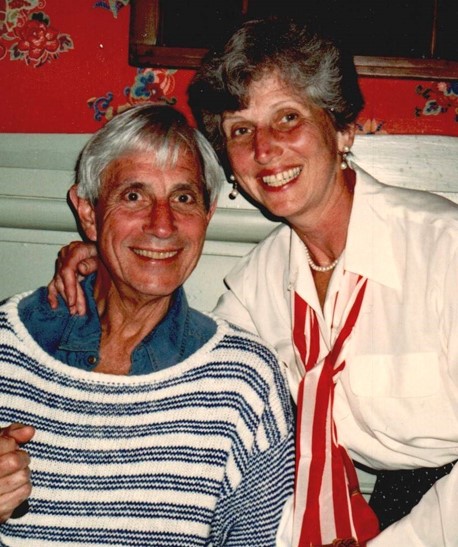 Jerome H. and Elaine Title Lowengard Fund
Unrestricted Endowed Fund
Jerome and Elaine Title Lowengard spent their lives committed to family, travel, and service to the community. Elaine (known as ET) taught at Loomis Chaffee for more than 20 years, served as director of Westledge School, and then became vice president of Connecticut Bank & Trust's nonprofit lending business. After a decade at CBT, she continued her community engagement as executive director of the Connecticut Valley Girl Scout Council. Jerry was a WWII veteran, widely recognized for his work in advertising and public relations, and co-founder of Lowengard & Brotherhood, Inc. in 1968. Together they traveled the world, raised six children, were among the original founders of the Charter Oak Temple Restoration Association (now the Charter Oak Cultural Center) and volunteered for numerous civic, arts, political, and religious organizations. This unrestricted fund established through their estate supports the most pressing needs of Greater Hartford residents.
---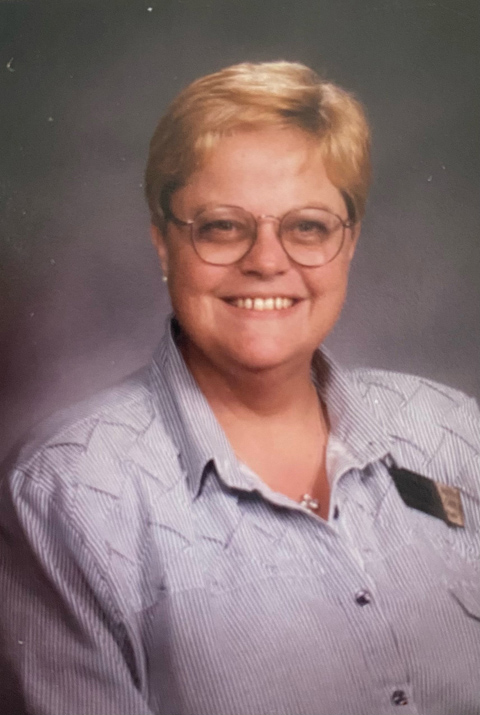 Gail Maloney Memorial Community College Scholarship Fund
Community College Scholarship Endowed Fund
Gail was born in Jersey City, New Jersey, on March 29, 1954, the youngest of five children. She was a natural teacher and used every opportunity to instill a love of learning in her three children, Erin and twins Heather and Steph. Every road trip and vacation had to include an educational element, whether it be a museum visit or a stop at a Civil War battlefield, a tradition that continues today.
In 1994, Gail made the decision to go back to school at the age of 40 to become a teacher, with the support of her loving husband Jim. In 1996, Gail graduated with a master's degree in education from Wilmington College, an achievement that made her whole family proud and one that inspired all her daughters to do the same.
In 1999, Gail was offered a job as a sixth grade teacher at Henry Barnard Elementary School in Enfield, where she would teach until moving to John F. Kennedy Middle School in 2016. She was the favorite teacher of countless students, often getting recognized when out in the community. She had a reputation for being tough but fair and remarkably empathetic. Gail changed many lives, including that of one young man who came back from serving overseas to tell her that while he was in a war zone, it was her voice that got him through. Along with her passion for education, Gail was a fierce advocate of community college and education, especially for the military and their families. She would be proud to have a scholarship bearing her name.
---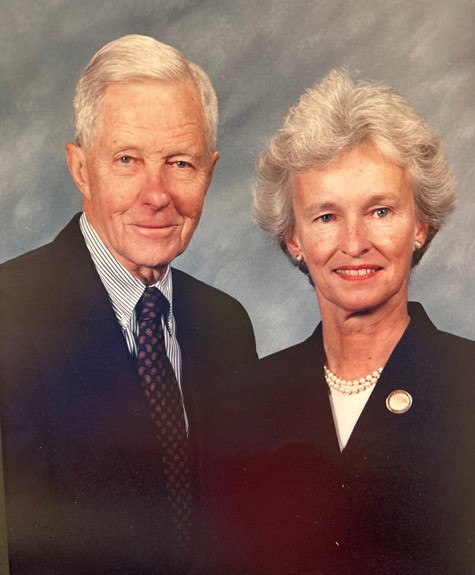 George H. and Constance Wolcott Mason Fund No.1 / George H. and Constance Wolcott Mason Fund No.2
Designated Endowment Funds
Constance Wolcott was born to a family with Connecticut roots dating back to the American Revolution. The Wolcott family includes three Connecticut governors: Roger Wolcott, Oliver Wolcott, Sr. (a signer of the Declaration of Independence), and Oliver Wolcott, Jr., (who was appointed US Secretary of the Treasury by George Washington). After attending Lasell University, Connie went to work at Travelers where she met WWII veteran George Mason. George studied at Kenyon, Cornell, and Duke, and eventually served as Vice President at Travelers. He taught at the Barney School of Business at University of Hartford as well as in Poland and China, and served on the Investment Advisory Council for the Treasurer of the State of Connecticut. Connie and George were members and volunteers at the First Church of Christ, Congregational in Farmington.
As longtime Farmington residents, they established the George H. and Constance Wolcott Mason Fund through their estate to support Farmington and Greater Hartford area not-for-profit organizations.
---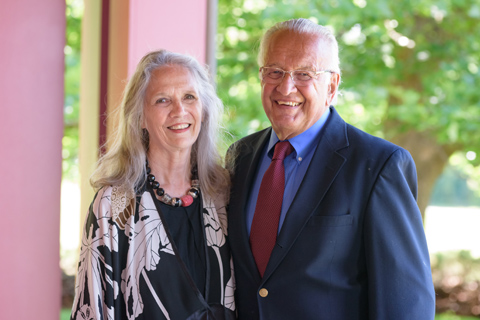 Patricelli Family Fund
Donor-Advised Fund
Bob and Margaret Patricelli have been active philanthropically in the Greater Hartford community for more than 25 years, through the Robert and Margaret Patricelli Family Foundation. But in 2022 they also funded the Patricelli Family Fund at the Hartford Foundation for Public Giving. A confusing duplication of effort, you might ask?
"No", says Bob and Margaret, "instead, a division of labor. We will continue to use our family foundation for gifts to smaller local and national organizations, and for causes of a personal nature like our own colleges and universities. We intend to use our new donor-advised fund to focus on a few larger local grants where we might be able join forces with other Hartford Foundation partners in a joint effort. The Hartford Foundation gives us access to likeminded friends and funders and a hassle-free process, without the administrative burden of a family foundation."
A case in point is the launch this year of Hartford's Got Talent!, aimed at discovering and celebrating the performing arts talent in our region, and thereby building community. Two other Foundation family funds have joined the effort, as has the Foundation itself. Join the fun at hartfordsgottalent.org!
---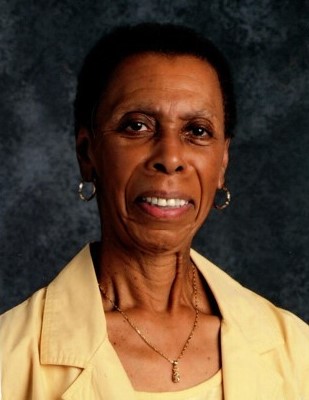 Gladiola H. Savage Fund
Donor-Advised Fund
Gladiola Savage was an educator, administrator, church leader and community volunteer. Born in Danville, Virginia, she graduated from Virginia State College (now University) with a bachelor's degree in Physical Education. She retired with fifty-two years of exemplary service in the Maryland school system, having been a teacher, vice- principal, and principal.
Ms. Savage was a long-time member of Asbury Town Neck United Methodist Church where she served as chair of the Finance committee and as chair of the Staff Pastor Relations Committee. As an Asbury Church Assistance Network (ACAN) volunteer, she supported thousands of families in obtaining food and financial assistance. She is remembered by family members as an elegant dresser, a wonderful host and a great baker and cook.
The Gladiola H. Savage Fund was started by her nephew Ken McManus to support nonprofit programs focused on meditation, mindfulness, and yoga in underserved communities of color.
---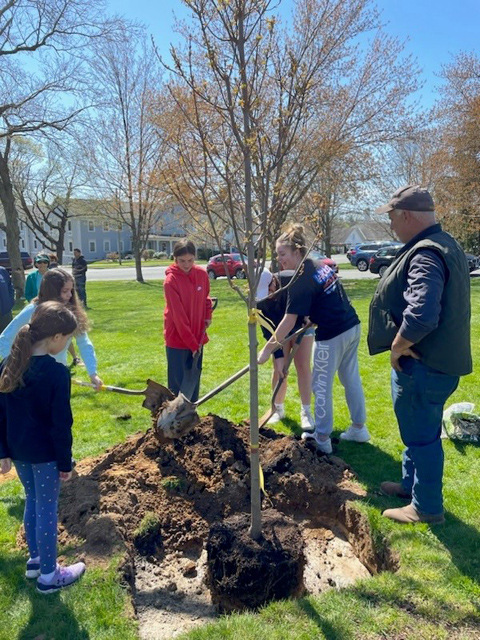 Trees for Suffield Fund
Donor-Advised Fund
The Trees for Suffield Fund was stablished by the Suffield Garden Club to support the planting and maintenance of trees in Suffield, now and in the future.
Working together, the Club, the Tree Committee, and the Town of Suffield launched the Trees for Suffield Initiative. Their immediate goal is to realize the completion of a 10-year phased planting plan for Suffield's Historic Main Street and Town Greens. The plan is designed to replenish the aging tree canopy while building its resiliency to climate change.
"Trees are so important to our planet and to our well-being," said Sue Mayne, Tree Warden and chair of the Tree Committee. "Trees play a vital role in providing habitat and protecting the ecosystem. They absorb pollution, lower energy bills, and reduce stress, something we all benefit from."
Garden Club president Connie Murray is proud of the Club's leadership in establishing the Trees for Suffield Fund. "Planting trees is fun and rewarding, but the hard work of planning and saving for their future care is something that often falls by the wayside. Our partnership with the Hartford Foundation is an important step toward a vision of sustainability."
---
Frances H. Williams Scholarship Fund
Individual Scholarship Fund
Preference in choosing the annual Frances H. Williams Scholar will be given to graduating female high school students who live in Granby (or Simsbury secondarily); identify as being a member of a Protestant church; are pursuing an undergraduate degree full time; have a GPA of 2.5 or higher through junior year; have financial need; and have been involved with volunteer, community service, work, and/or extracurricular activities.