The following new funds and planned gifts were established at the Hartford Foundation for Public Giving in 2020. We are proud to partner with these generous individuals, families, and organizations to improve the quality of life in our region.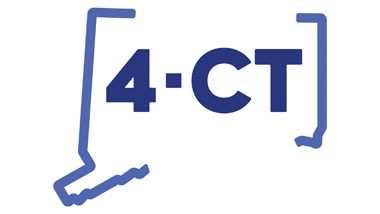 4-CT STATEWIDE COVID-19 RELIEF FUND
Donor-Advised Fund
Before most people understood the magnitude of COVID-19, a group of local philanthropists came together to establish the Connecticut COVID-19 Charity Connection (4-CT) to support the state's nonprofits. The group launched the 4-CT Statewide COVID-19 Relief Fund, administered by the Hartford Foundation in collaboration with Fairfield County's Community Foundation and The Community Foundation for Greater New Haven. Since March 2020, the Fund has received more than 1,660 donations, ranging from $1 to $2,000,000, from people across the country. Grant recipients include the Connecticut Coalition to End Homelessness, Inc., the Connecticut Coalition Against Domestic Violence, the Diaper Bank of Connecticut, Community Health Center Association of Connecticut, The Salvation Army, and the United Way of Central and Northeastern Connecticut.
---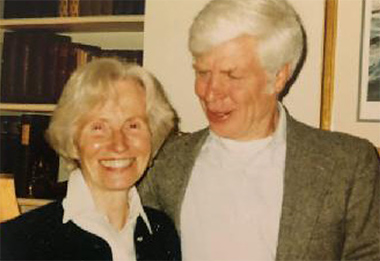 CAROL ALCORN FUND

and


CHILDS/ALCORN FUND

Unrestricted Fund and Designated Endowed Fund

Blair Childs, a long-time supporter of the Hartford Foundation, died in October 2020. He was active in Suffield, serving both as an elected official and as a volunteer. His wife Carol, who died in 1999, was also active in Suffield and worked in the Hartford Public Schools for 30 years. Their son, Chris, said both of his parents were passionate about supporting education and their community. The Childs/Alcorn Fund will support Loomis Chaffee and Suffield Academy; Carol (a Loomis family descendant) and her daughter attended Chaffee School and her sons went to Suffield. The Carol Alcorn Fund will be used to support programs and projects that address the region's most pressing needs. The family plans to continue to contribute to these funds, Chris said, as he and his brother and sister have continued with the family's tradition of public service. "Education can never be funded enough," he added.
---

BEENA FUND
Designated Endowment Fund
Beena is the phonetic spelling of a Hebrew word that means understanding, and is the name a Hartford mother gave her daughter. Beena lives at the Jewish Association for Community Living, one of four organizations (along with Chabad House of Connecticut Inc., Friendship Circle of Greater Hartford, and HARC Inc.) that will receive grants from the Beena Fund. All the organizations serve the intellectually disabled or teach Jewish tradition. "She just makes people happy to be around her … Her purpose on this Earth is to disseminate love," she said of her daughter Beena. "She's in a place … where she won't fall through the cracks." The Fund is her thank you, a legacy for and from Beena that the organizations can use however they choose. "They know their needs better than I ever will," she said. By donating IRA assets, she avoids taxes and makes a difference.
---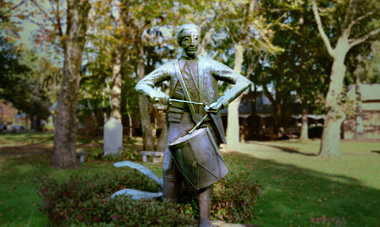 BLOOMFIELD SCHOLARSHIP FUND
Donor-Advised Fund
Local residents started the Bloomfield Citizens Scholarship in the 1960s. Dolph Becker volunteered to run the scholarship in the 1980s. When he decided to retire last year, the decision was made to move the Scholarship to the Hartford Foundation to safeguard it for future generations. Becker calls his four decades of running the program a labor of love. "The nicest thing is every now and then I get a letter from a scholarship recipient," telling him how the scholarship helped and inspired them. "Education is all-important."
The needs of today's students are far greater than they were when Dolph started out, and there is not enough money to meet those needs. This scholarship is for Bloomfield residents graduating from a public, private, or parochial high school who have shown a high level of academic performance.
---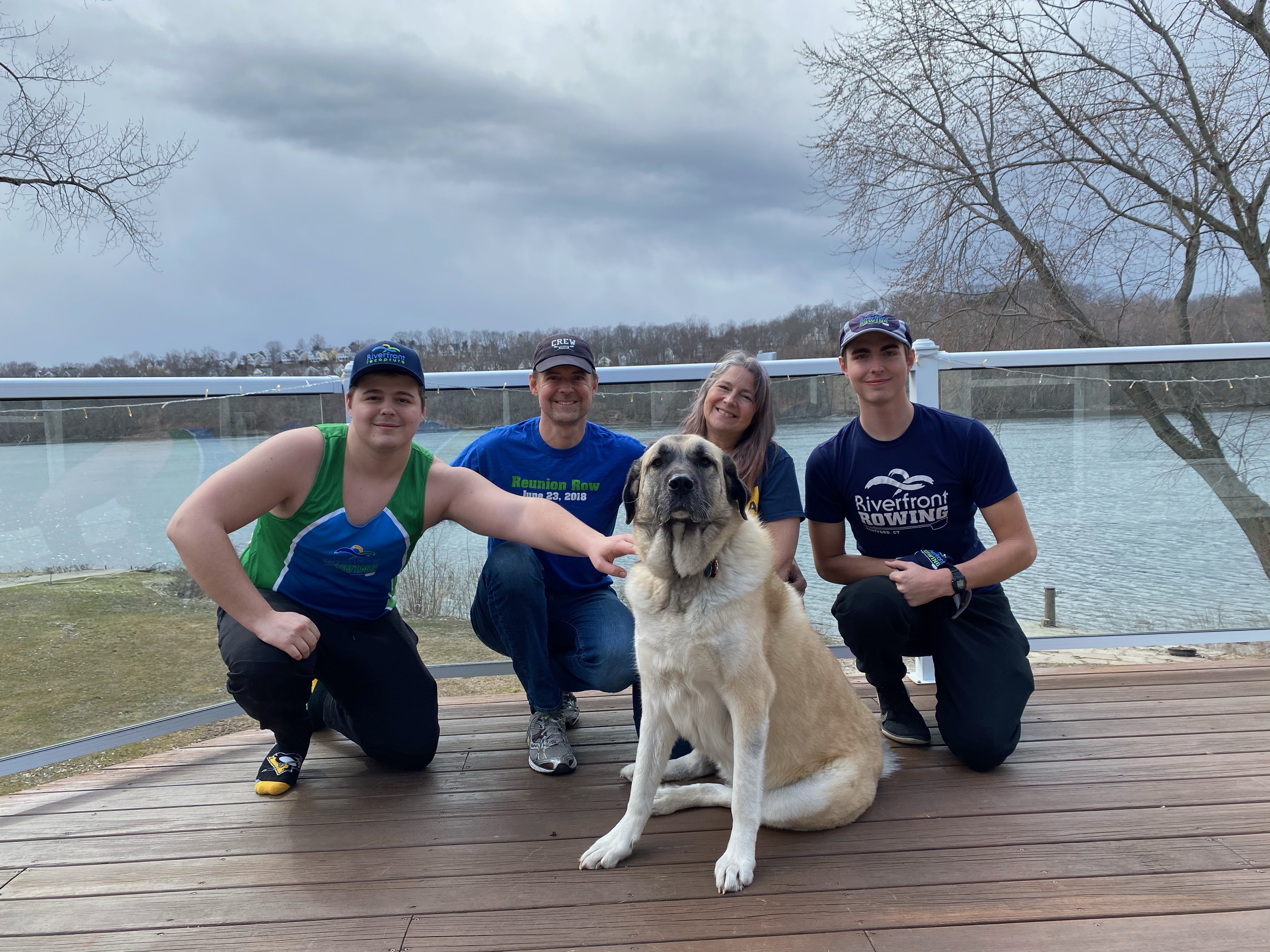 BUHLER FAMILY FUND
Donor-Advised Fund
Christine and David Buhler have been loyal donors to a number of local organizations over the years. In 2020, they created a donor-advised fund to provide funding for the many causes they care about, and the Glastonbury couple has already identified at least one area of focus. "Riverfront Recapture is an organization that has engaged our whole family," Christine said. She wasn't exaggerating. One of their sons discovered his love for crew at Riverfront Recapture; now the whole family participates in the program to varying degrees. "We witnessed first-hand how meaningful and impactful the rowing program was—not only to our son, but also to his peers," said Christine. "It inspired us to get involved, and we're so glad we did. It's truly changed our lives for the better." The couple also plans to support the organization that introduced Rowan, their Anatolian Shepherd, into their family. "When we were asked to foster Row, we knew she had already found her forever home with us." Of course, other areas of focus may arise as their lives continue to evolve, said David, who owns and operates Aegis Information Systems in Rocky Hill.
---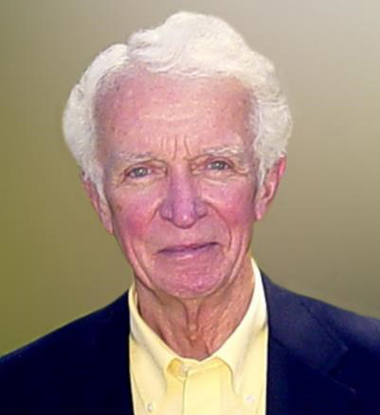 CARROLL FAMILY FUND
Field of Interest Fund
James J. Carroll of West Hartford created this field of interest fund by bequest after he died in April 2020. Additional gifts in his memory came from family members, friends, and his wife, Margaret T. Carroll. The Fund will support environmental education in grades K-12 and conservation. Jim, an avid fly fisherman, was in international sales for what became The Dexter Corporation in Windsor Locks and traveled to some of the most environmentally stressed places in the world. "There's no better way to get tuned into the environment than to be a fisherman," Margaret said.
When Jim retired, he got involved with the Connecticut River Salmon Association, which filled a place in his life that he couldn't while working. "I don't want to predict what the Hartford area will need 100 years from now," she said. "The Foundation staff knows what the needs are."
---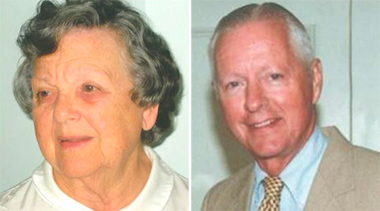 ROBERT E. AND ANNE H. CARROLL FAMILY FUND
Unrestricted Fund
Robert and Anne Carroll were an active West Hartford couple who traveled widely throughout their lives. Anne, who passed away in 2017, was a physical education teacher and coach, and long-time volunteer at Hartford Hospital. Bob, a World War II Naval officer in the Pacific, was an engineer who joined the Connecticut startup company that would become the international sealant business Loctite. He was a leader at the YMCA of Greater Hartford, and served as president and a board member of the American School for the Deaf.
Son Robert Carroll described his father as very generous, and very organized. "He cares about what he believes in," he said. Bob and Anne included the Hartford Foundation in their estate plans. When Bob passed away in February 2020, their legacy created the Robert E. and Anne H. Carroll Fund, an unrestricted fund that will contribute to improving the quality of life for residents in the Greater Hartford region.
---
CHA COMMUNITY FUND
Field of Interest Fund
For more than 20 years, the Community Health Association of Vernon provided members of a 19-town region with a voice on the board of the Visiting Nurse and Health Services of Connecticut, a 100-year-old nonprofit that had become a part of the Eastern Connecticut Health Network. Four years ago, a for-profit company bought ECHN. CHA, which provided half of the board members for the Visiting Nurses, agreed to the sale on the condition it be kept going for three years. They wanted to show the buyer the Visiting Nurse could stand on its own and keep serving the community, said Marianne Fisher, president of CHA. But CHA had one piece of business left to manage—it had funds on hand. CHA never directly funded VNHSC and it had no employees. Its leaders reached out to the Hartford Foundation when they realized how difficult it was to locate an agency that fit CHA's purpose of home-health service and community-based medical assistance. The Foundation will manage this field of interest fund, directing grants of $15,000 a year for nine years, with a final grant of the remainder in the tenth year. Fisher said they chose to spend down the Fund in order to provide an annual grant large enough to make an impact. As we have found in 2020, she said, "Home care is more important than ever."
---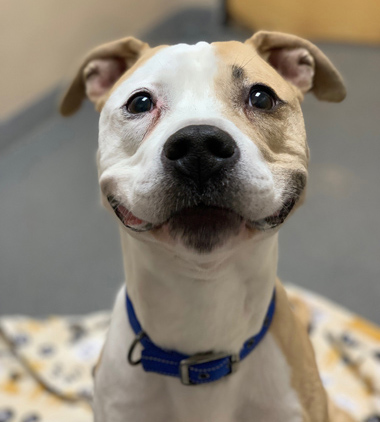 CT HUMANE SOCIETY ENDOWMENT FUND
Designated Endowment Fund
In February 2020, the Connecticut Humane Society (CHS) opened a designated endowment fund at the Hartford Foundation to build the financial resources to continue the work that began 140 years ago, when Hartford High senior Gertrude O. Lewis founded the Society. Since CHS is not a part of any national groups or government organizations, donors make lifesaving care possible for local pets in need.
The Newington location—a bright, roomy building that's redefining what it means to be an "animal shelter"—has a donor-subsidized veterinary hospital called Fox Memorial Clinic, a shelter medical department, a Pet Food Pantry, large spaces for cats, dogs, and small animals, individual rooms where prospective pet parents can meet the pets, recovery rooms (even a maternity ward for the cats), and outdoor space for dogs to run and play. Animals come from owner surrenders, animal control, other rescue groups, and from overburdened partner shelters in other states, when resources allow. At CHS, they heal pets of all ages—both behaviorally and medically—to set them up for success and healthy lives with their families. "We have bandwidth," said Barbara Naugle, the director of development.
COVID-19 caused some bumps in the road, but CHS found new ways to deliver support services, provide medical care to owned and shelter pets, distribute pet food to the community, offer humane education to students, and adopt pets into new homes. The clinic began focusing on the most urgent cases, rescheduling routine exams temporarily. "Every case they had was serious and life-threatening," said Barbara. Together, staff, volunteers, donors, and the community ensured that pets in need continued getting the care they deserve. In 2020, CHS placed 1,391 pets in new homes, and kept thousands of owned pets with their families by serving them at the Fox Memorial Clinic and pop-up wellness clinics. New programs include crisis fostering and training modules to prepare pets—and their people—for the eventual return to pre-COVID schedules.
---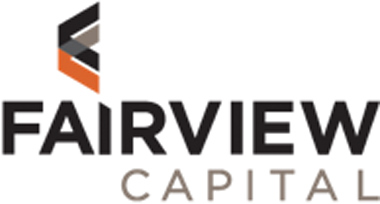 FAIRVIEW ALL IN FUND
Business Donor-Advised Fund
When the COVID-19 pandemic hit last year, the entire staff at Fairview Capital Partners Inc. in West Hartford wanted to reach out to the community and the organizations they already supported with more immediate funding. JoAnn Price, co-founder and managing partner of the second-largest Black-owned private equity firm in the country, didn't have to look very far. She spent 10 years on the board of the Hartford Foundation, the last three as Chair, and saw firsthand the positive impact corporate philanthropy could have on a community. The Fairview staff also appreciated the power of the Foundation's reach and the credibility it has earned through its collaborations throughout the Greater Hartford community. Every Fairview staff member has participated in the Fund, and they plan to continue their efforts. "It has given them a different perspective," she said, and made the staff aware of organizations that are not part of their day-to-day lives. "It makes the company better. It makes people better." When you are in a position to make a difference, you have to lean in, JoAnn said. "You've got to have the heart."
---
D. STEPHEN AND PHYLLIS K. GAFFNEY FUND

and


THE ARC OF FARMINGTON VALLEY ENDOWMENT FUND

Unrestricted Fund/Designated Endowment Fund

Stephen and Phyllis Gaffney's daughters learned from their parents to give back to their community. "They just always stepped forward to do small things, things for the community," daughter Allison Skinner said of her parents. "It always made us proud … They gave big and small." Phyllis passed away in 2016; Judge Gaffney—who served as an Avon probate judge for nearly 30 years —died last June. Through his estate, he set up two funds. One is an unrestricted fund that will be used to meet the most pressing needs of the Greater Hartford community. The other is a designated endowment fund for The ARC of Farmington Valley, known as FAVARH, a nonprofit in Canton serving people with intellectual or developmental disabilities. The Gaffney's daughter, Heather, has lived at FAVARH for many years, and previously participated in day programs. "Dad was eternally grateful for what FAVARH did. She grew so much … [her] independence was so expanded," Allison said; the Fund was his way of saying thank you.
---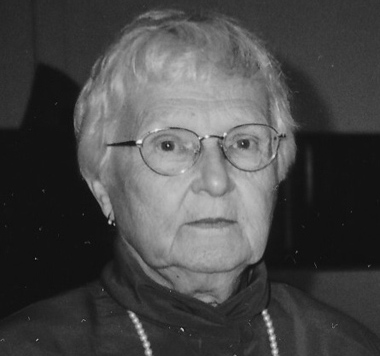 GREATER HARTFORD CHAPTER AGO FUND

AND


MARJORIE JOLIDON FUND

Agency Fund/Donor-Advised Fund

Two funds established at the Foundation demonstrate how a generous donor, dedicated leadership, and creative thinking can come together to secure the future for an organization and the people it serves. Marjorie Jolidon was a Hartford native who earned bachelor's and master's degrees in music from New York University. An organist, she taught music to high school students in Suffield and Bloomfield. When she died in 2012, she left a bequest to the Greater Hartford Chapter, American Guild of Organists. The local chapter worked with the Foundation to establish two charitable funds that will carry out Ms. Jolidon's legacy and ensure the future of the organization. The COVID-19 pandemic hit the performing arts particularly hard and organists have lost positions playing in concerts, churches, and even funerals. "The part-time musician positions were just wiped away," said Vaughn Mauren, the chapter's former dean. In response, the organization established a COVID relief fund for Hartford area organists while continuing to sponsor private organ lessons and innovative programming. They will continue to be conservative with the funds and look for new ways to fundraise and support programs.
---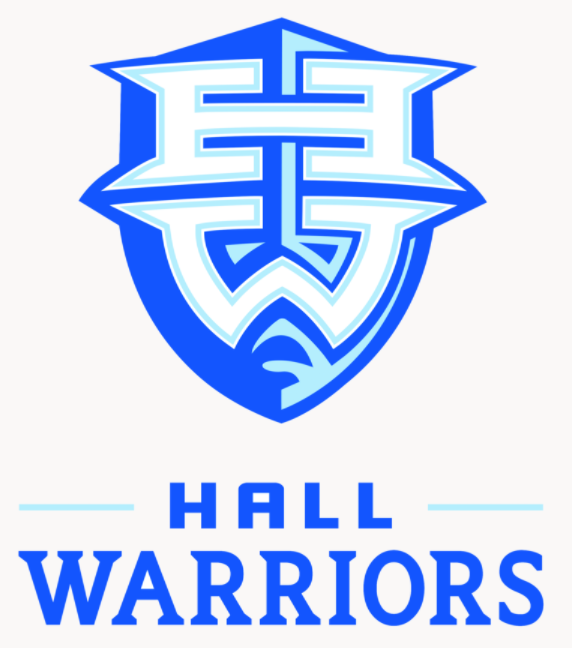 HALL HIGH SCHOOL FUND FOR THE COMMON GOOD
Designated Endowment Fund
When the pandemic disrupted the 60-year reunion plans of West Hartford's Hall High School Class of 1960, it did not get in the way of 11 determined classmates who renewed their friendships via Zoom. This disparate group, who had purpose-driven careers of all stripes, were "forged by social stresses, racial issues, deficiencies in elected officials—times a lot like today," Bob Forrester, a member of the Class of '60, said. The original 11 (now 35) quickly jelled and agreed when one suggested that—in a year when events further exposed gross disparities in American lives—they should be doing something to help. The Fund is being supported by an ever-growing group of classmates and will award a grant each year to Hall High School for student-led philanthropy projects. "This is money meant to provide opportunity," Forrester said, and it will challenge the students to collaborate and come up with a theme, fundraise, develop the programs, and decide what to support.
---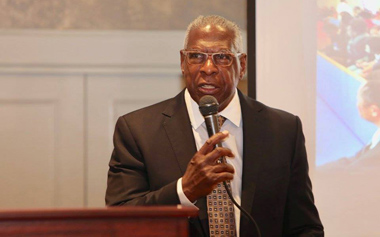 BROTHER CARL HARDRICK INSTITUTE FOR VIOLENCE PREVENTION FUND
Donor-Advised Fund
For most of his 70+ years, Brother Carl Hardrick has battled gang violence one child at a time, and has shared his methods with peers across the country. "He's always been there … for young people who are in distress," stopping violence from escalating and connecting youth with needed support services, said Andrew Woods, executive director of Hartford Communities that Care, Inc. Andrew has worked with Brother Carl for more than 20 years, partnering with the City of Hartford and the City's hospitals as early adopters of hospital-based violence intervention programs.
The Fund was seeded by JoAnn Price, former Board Chair of the Hartford Foundation and co-founder of Fairview Capital Partners, Inc. Grants from the Fund will support training and certifying violence prevention professionals and coordinating impact data relating to issues of gang and gun violence.
"It will be a national model," says JoAnn, "a reliable resource for evidence-based violence intervention work, and an opportunity to do something significant." Through the Institute, she added, the community will be able to "get in close and look at what we can do to change the dynamic... Everyone has really come together."
The Brother Carl Hardrick Institute for Violence Prevention is a collaboration among donors, the Community Safety Coalition, the Jewish Federation of Greater Hartford, local hospitals, Hartford Communities that Care, and other local organizations. The Jewish Federation and its Jewish Community Relations Council have been working to reduce gun violence in the region for years, said Stephen Bayer, who co-chairs the Institute with JoAnn. The Fund will help create sustainable resources the Institute can use to "build a bench" of residents who are prepared to do this work.
---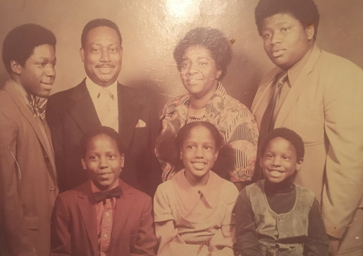 JOHN C. IKE AND MIDDIE IKE MEMORIAL SCHOLARSHIP FUND
General Scholarship Endowed Fund
Bloomfield resident Robert Ike chose the name of his new scholarship fund to honor his parents, who encouraged him through his years at Morehouse College and Yale Divinity School. Neither parent was able to finish college—his father lost a football scholarship after an injury his freshman year and instead joined the military; his mother left school after two years to join him. Robert grew up in Windsor attending predominantly white schools and the Metropolitan AME Zion Church in Hartford, where the expectation was that members would attend college. At Morehouse, he found an oasis where he was challenged and surrounded by other men of color, and where it was possible to be academically strong. "I just want to help somebody," Robert said. Through this renewable scholarship award for high school seniors attending four-year colleges, he is also answering a question he heard at Morehouse: "What have you done to uplift the community?"
---
BEVERLY J. MALONE LADIZKI AND DAVID A. LADIZKI FUND

and


BEVERLY J. MALONE LADIZKI AND DAVID A. LADIZKI SCHOLARSHIP FUND

Donor-Advised Fund and Scholarship Fund

Beverly Ladizki was an active, generous, thoughtful member of her community, first growing up in Agawam, Mass., and later in Suffield, Conn. Beverly volunteered for her church and the diocese, the Eastern States Exposition, and the Suffield Senior Center. She worked hard and believed that helping others is a moral obligation, affirming her positive outlook toward life and her faith.

In remembrance of Beverly, who passed away in May 2020, her husband, David A. Ladizki, established a donor-advised fund and a scholarship at the Hartford Foundation. He chose the Foundation because of its long track record and ability to grow the Funds in perpetuity.

"It is important that Beverly's name carry on," said Ladizki. "Everybody that met her loved her and considered her an angel."
---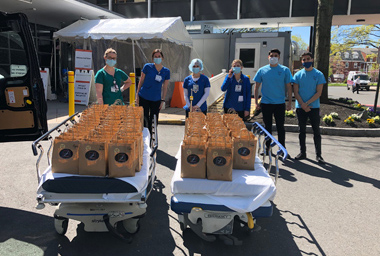 JOHN B. LARSON HEALTHCARE WORKER NOURISHMENT FUND
Donor-Advised Fund
In his private life and as a local, state, and federal elected official, John B. Larson has always been committed to the region's first responders and health care workers. Last year, the East Hartford native's campaign honored this commitment by opening a fund dedicated to providing much-needed support for local nonprofit organizations to supply meals to health care workers.
The John B. Larson Healthcare Worker Nourishment Fund made grants to organizations providing on-the-job sustenance to health care workers treating and caring for people impacted by the COVID-19 pandemic at healthcare facilities in Connecticut's First Congressional District. Facilities included hospitals in Hartford, Manchester, and Bristol, and organizations such as the VA Connecticut Healthcare System, The Village for Families & Children, Inc., Oak Hill, Community Health Resources, Inc., and Charter Oak Health Center.
---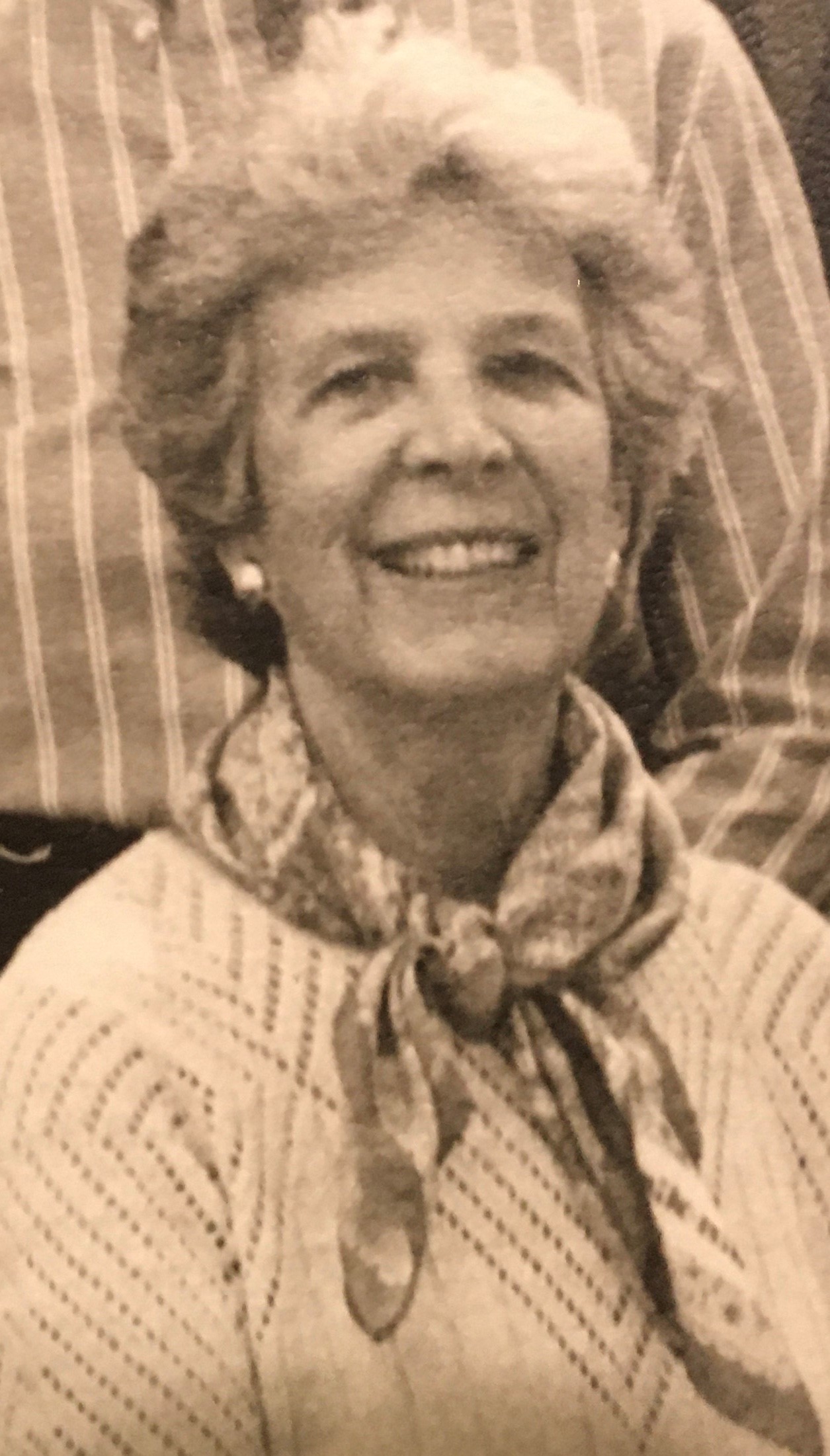 VIRGINIA GRACE LOOMIS MEMORIAL FUND FOR LITERACY AND LITERATURE
Donor-Advised Fund
A St. Louis native, Virginia Grace Loomis found a home in the Hartford region when she married James Lee Loomis, Jr., in 1936; they raised their four children in Canton. Her daughter, Florida resident Virginia Parker, approached the Foundation to establish a fund "in recognition and admiration" of her mother, who died in 2007. "She was an intelligent, wise, and empathetic woman. I can't stand to think she could fade from memory." Mrs. Loomis wrote beautifully and thoughtfully, and her letters were treasured. "The artful use of language brought a great deal of pleasure to her," her daughter said, "and she recognized that good writing skills are a huge asset." As a volunteer English as a Second language teacher, Virginia Parker knows the inability to express oneself in writing and speech can hinder opportunity for success, particularly in higher education. "For anyone, regardless of nationality, poor communication skills are a hurdle," she said. Mrs. Parker will use her fund to help break down that barrier, and to encourage aspiring writers.
---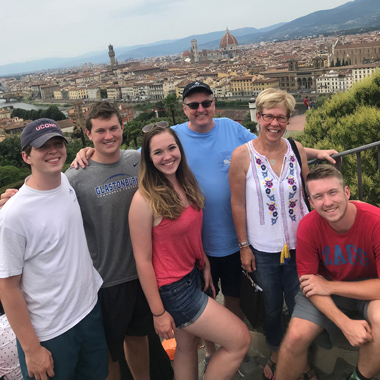 MICHAEL MORRISROE MEMORIAL SCHOLARSHIP FUND
General Scholarship Endowed Fund
For Paul and Elizabeth Morrisroe, the scholarship they established is a way to pay forward the kindness they received after their premature son, Michael, died in their arms in 2004. "People around us were unbelievable and really carried us," Elizabeth said. It is also a way to keep Michael's name alive. "They really feel him very strongly in their lives," she said of his four siblings, who will be involved with this scholarship.
It is open to students from the Hartford region who show academic ability, financial need, and a commitment to their community. The family also has a scholarship at Glastonbury High School, which they started in 2012. "It ended up being a really beautiful thing for us," particularly reading the essays, in which applicants wrote about something kind they had done, she said. "There have been so many different stories that really moved us."
---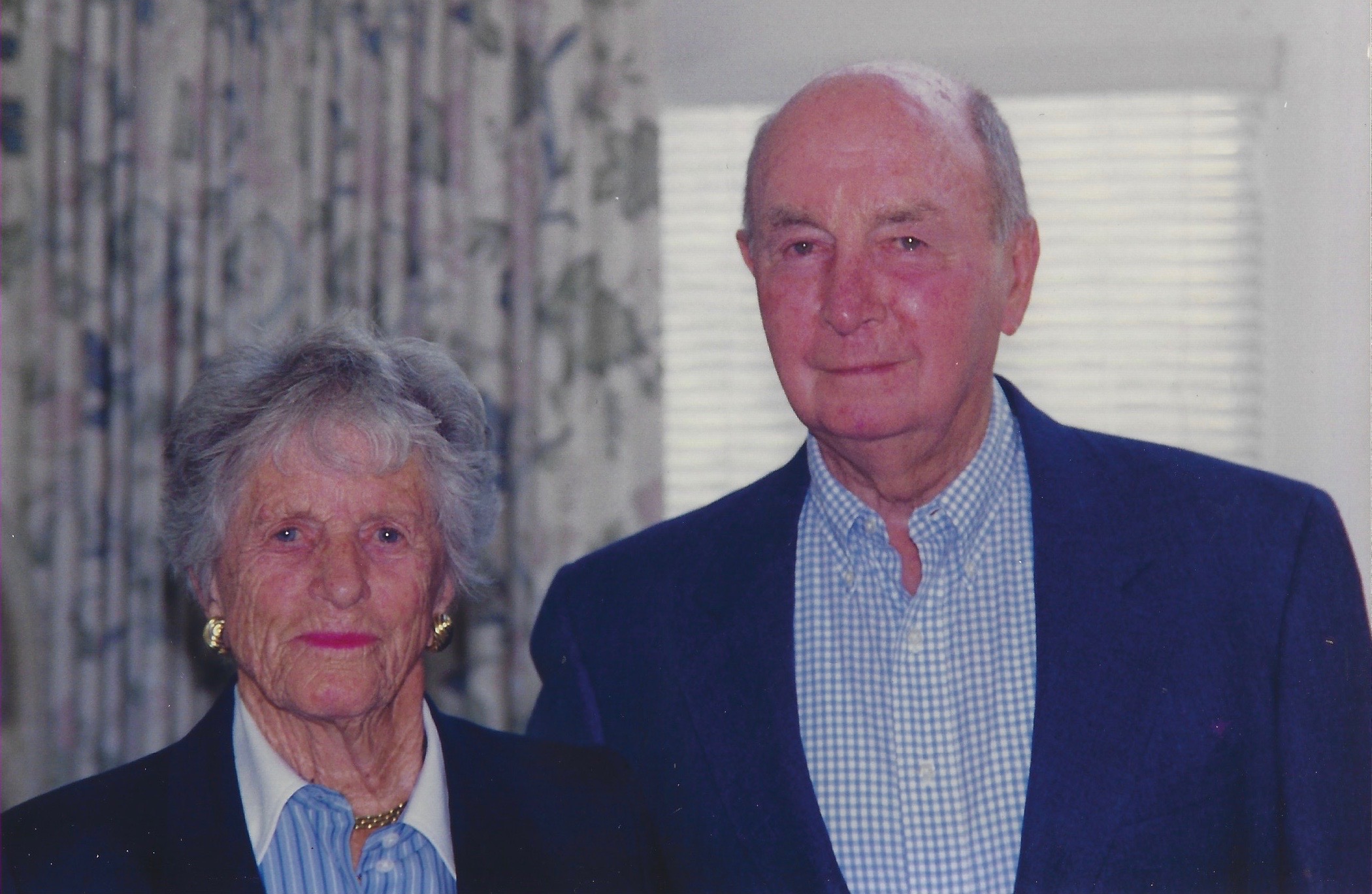 MURTHA-GARVAN FAMILY FUND
Designated Endowment Fund
Connecticut natives John S. and Winifred Garvan Murtha were devoted to each other, their family, and the Greater Hartford community. John, an attorney who served in the Navy during World War II, served as chair of the Hartford Foundation and what is now the United Way of Central and Northeastern Connecticut, and founded one of the largest law firms in the region. Winifred volunteered in Hartford Hospital's emergency room and was a blood drive volunteer and contributor to the American Red Cross. Winifred passed away in 2006 and John in 2011. "Both of my parents realized just how fortunate they were, and therefore participated physically and financially whenever they could in the Hartford area," said daughter Brenda Croke. "John's wisdom and practical, good judgment was valued throughout the community," former partner Mark Korber said. The Murthas created the Fund through their estate plans; grants will benefit the United Way.
---
DORIS M. PENNDORF LITERACY ADVANCEMENT FUND
Field of Interest Fund
West Hartford resident Doris M. Penndorf came to Connecticut by way of Texas and Kansas. A nurse anesthetist, she worked at St. Francis Hospital for several years. The Doris M. Penndorf Literacy Advancement Fund was established through her estate. "She liked the idea of creating something that was lasting," said her attorney, Robert Scalise.
"Education was incredibly important to her," said friend Benjamin Albert, who described her as outwardly curmudgeonly, but inwardly generous and thoughtful. "I saw some of the most remarkable kindness [in her]." She was a voracious reader who felt literacy was important to future success. Her generous bequest will support local literacy programs, including those associated with the Career Pathways Initiative at Goodwin College, which helps adults prepare for and find manufacturing jobs.
---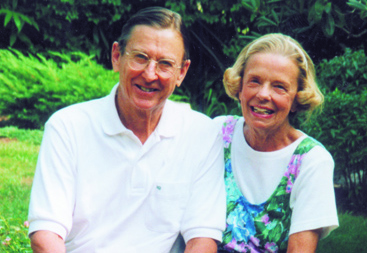 SALI G. RIEGE FIELD-OF-INTEREST FUND
Field of Interest Fund
Sali G. Riege's charitable relationship with the Hartford Foundation dates back more than two decades. Since 1995, Sali's funds have granted more than $433,000 in the Greater Hartford community in support of youth programs, education, arts and culture, the environment, and, particularly, organizations serving those in need. When the Bloomfield resident died in January 2020 at the age of 93, her existing funds were merged into a new fund that will support opportunities for parents and children together.
The grants will follow the Hartford Foundation's priority areas, providing critical resources to meet the region's needs, particularly in the areas of learning, health, family support, and workforce readiness.
---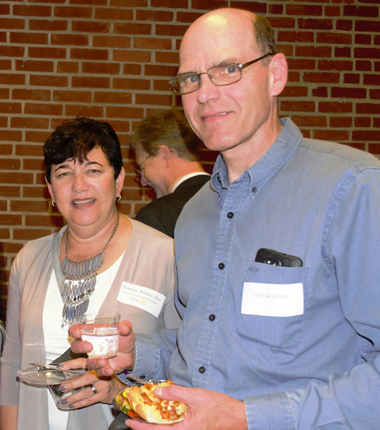 THE SALVE! FUND
Donor-Advised Fund
David A. Lewis and Donna K. Manocchio of West Hartford created a donor-advised fund at the Foundation to centralize their giving. The couple are retired but stay busy; both are affiliated with Hands on Hartford—Donna is the organization's former Board chair and a member of the Friends of Group and is also a pastor. David volunteers with VITA (Volunteer Income Tax Assistance). Donna grew up in an Italian family (Salve! is an Italian greeting) with the understanding that the family table is where everyone is welcome.
For Dave and Donna, this charitable fund is a way to use their money for good in the community. "You're making a commitment to the community," David explains. And, Donna adds, "We get to experience the joy of giving!"
---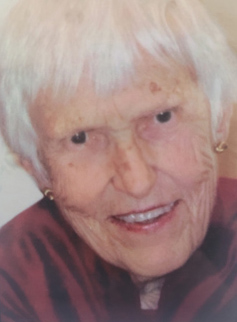 GEORGIA H. SILLIMAN FUND
Unrestricted Fund
The tragedy of her first husband, Sgt. George Day, Jr.'s, death during World War II—only months after their marriage—brought Georgia Silliman from Colorado to Connecticut at the invitation of his parents. Georgia arrived with a degree in business accounting and economics from Colorado College. She settled in West Hartford and worked as an account executive at Aetna. She earned an MBA from the University of Hartford and met her second husband, John Silliman, who shared her love of art, travel, and ice skating. Together, they became a driving force behind the Ice Skating Club of Hartford. She was also a past president of the Hartford Art League and treasurer of The Town and County Club. Her early health challenges and the loss of her first husband made her "an extremely strong, strong-willed woman," said Ann Marie Colebrook, John Silliman's niece. "She was never at a loss [for] what she was going to do or not going to do," said Kathy Paulsen, Georgia's niece. Both families remained close to Georgia, who died in September at the age of 98. She left an unrestricted gift to the Foundation that will be used to improve the lives of residents in Greater Hartford.
---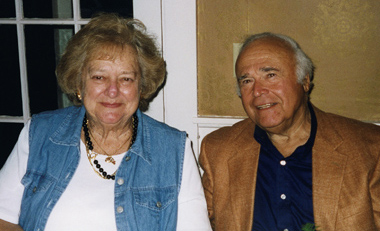 JOSEPH S. SUDARSKY MEMORIAL SCHOLARSHIP FUND
Individual Scholarship Fund
The three Sudarsky siblings established this scholarship in part to give back to Hartford, where their parents—Joseph S. and Edith Gaberman Sudarsky—grew up. Joseph, who was 94 when he passed away in 2013, joined the family law firm. Edith was a volunteer social worker before earning her master's degree at age 60; she passed away in 2015 at the age of 92. Betty Sudarsky Bradley, Deborah Sudarsky, and Dr. Lewis Sudarsky, who grew up in West Hartford, described a family that for generations focused on education, where debate was important and where their parents spoke a lot about philanthropy. "I can't think of a committee that my parents weren't on," Betty said. They chose to name the scholarship for their father because it would make him very proud to think he could give a step up to a promising young student, Lewis said. Graduating seniors from a Hartford public high school who are pursuing a four-year undergraduate degree, have demonstrated financial need, and have been involved with extracurricular activities such as community service or sports are eligible. "Dad would absolutely love a student athlete," Deborah said.
---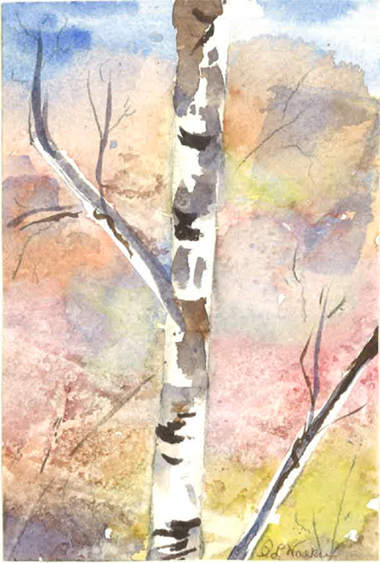 WALKER FAMILY ENDOWMENT FUND
Designated Endowment Fund
Educators Patricia and Charles Walker raised their five children with the belief that saving money was of paramount importance, son Stephen Walker remembers. After Patricia passed away in January 2020 (Charles died in 2004), a designated endowment fund was established for a number of agencies.
The Walkers already have a donor-advised fund at the Foundation, with the children serving as fund advisors. Twelve agencies will share the grants from the new fund. Covenant Soup Kitchen, Hartford HealthCare at Home, Inc.'s VNA East hospice program, and the Windham Textile and History Museum, Inc. were selected in memory of son Charles "Wade" Walker. The Hole in the Wall Gang Fund, Inc. and Make-A-Wish of New Hampshire, Inc., were "transformative" for Stephen's son.
Emily Dickinson Museum at Amherst College is a Fund beneficiary, the Fidelco Guide Dog Foundation, Inc., Foodshare, Inc., Friends of the Bloomfield Public Libraries, Inc., South Park Inn, and Wintonbury Historical Society, where Charles was a past president.
---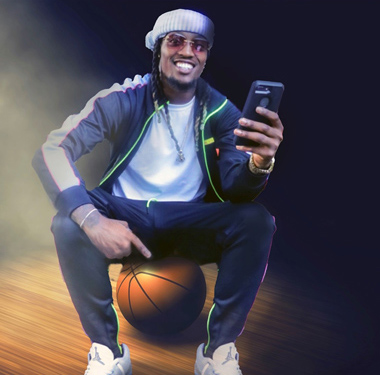 JAQHAWN "JQ" WALTERS MEMORIAL SCHOLARSHIP FUND
General Scholarship Endowed Fund
"I don't even think my heart is a heart. It's a basketball. It says NCAA across my chest," is how Jaqhawn Walters described himself in a video made during his time at Albertus Magnus College. The Hartford native, who graduated from Albertus in 2018 and played basketball professionally in Argentina, died in September. His mother, Trician Salmon, knew she wanted to create a scholarship fund to honor JQ, a standout player who would have coached if he didn't reach his goal of playing in the NBA. "Parker Memorial Rec Center was his outlet," she said, and where she could always find him. "It took away the pain of losing so many people, and growing up in the North End, it gave him a way to escape."
Scholarships from the Fund will help graduating high school seniors with a sports background—a preference is for basketball—as they work toward their own educational and career goals. Basketball, JQ said in the video, took him away from all the bad influences. "It makes me happy... I play basketball for the love of the game."
---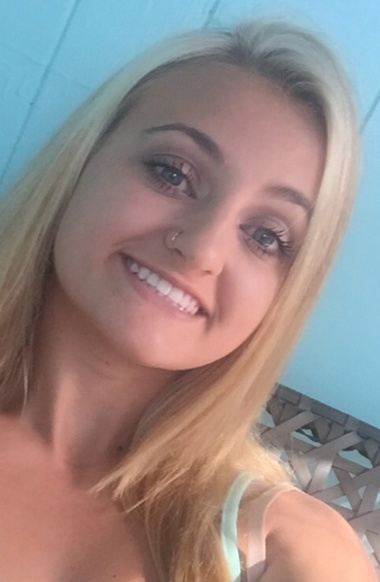 OLIVIA JOY WENTWORTH MEMORIAL FUND
Donor-Advised Fund
Olivia Joy Wentworth loved music, dancing, and sports, and wanted to be a teacher. She visited her mother, Robin, who worked at the South Windsor Public Schools program for special needs children, waiting for her ride home after school and spending time with the students. One family hired her to help with their children, and she would assist with summer programs, too. Olivia was very patient and good with the structure the children needed, her mother said. "I think that would have been a calling," Robin said. After Olivia—a senior at Ellington High School—died in 2017 at the age of 17, Robin knew she wanted to do something to honor Olivia's memory. She set up a fund in Olivia's name to support charitable causes. "I do like the idea of giving to special needs schools or programs in her name," Robin said.
---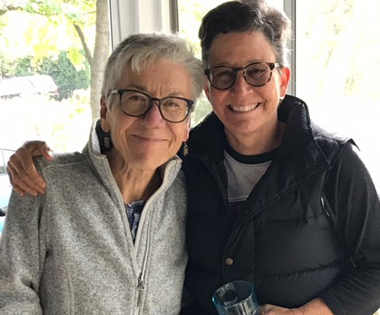 WHITE OAK FUND
Field of Interest Fund
West Hartford residents Diane Mack and Robin Gilmartin created the White Oak Fund at the beginning of the year, and the events of 2020 underscored the need to support their areas of interest. The field-of-interest fund will support programs dedicated to protecting the environment, promoting equity and justice for all, and providing for basic human needs.
Diane wanted to use the required minimum distribution from her retirement account to start the Fund, and both were thinking about their legacy and what they want to leave in the world. They describe their relationship with the Foundation as an ongoing conversation and learning experience that helps them to stay connected to ways to do good in the world.
---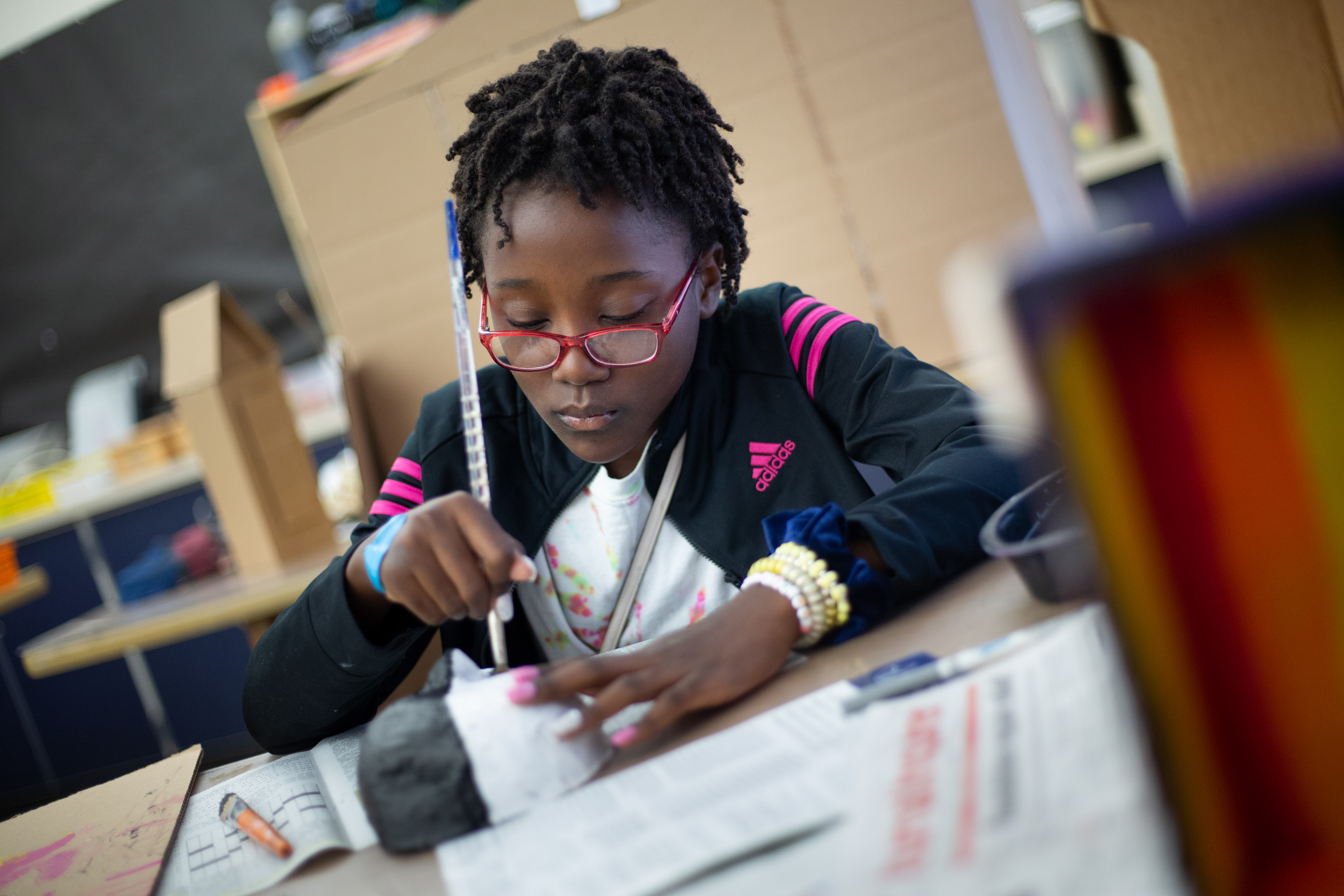 ZAYAS LAW FUND FOR ARTS AND EDUCATION
Business Donor-Advised Fund
The Zayas Law Fund for Arts and Education will support youth activities involving the visual and performing arts: painting, sculpture, music, theater, literature, and innovation in the creative and cultural sectors. The Fund will focus on youth from low-income families in urban areas in greater Hartford, Bridgeport, and New Haven. Attorney Richard Zayas, founder of the Zayas Law Firm, created the Fund based on his own interest in the arts—specifically Caribbean music, which is his greatest passion after practicing the law. "We are inspired by the opportunities and joy that music and art education and experiences provide to all young musicians and artists, their families, and their communities," said Zayas. "We are grateful for the opportunity to partner with the Hartford Foundation as we seek to support youth in their pursuit of art and music education and experiences by eliminating financial barriers that may exist."
---
Some of our donors have chosen to remain anonymous.
To learn more about opening a fund, please contact Deborah Rothstein, vice president for development, at 860-548-1888, ext. 1019