The following new funds and planned gifts were established at the Hartford Foundation for Public Giving in 2019. We are proud to partner with these generous individuals, families and organizations to improve the quality of life in our region.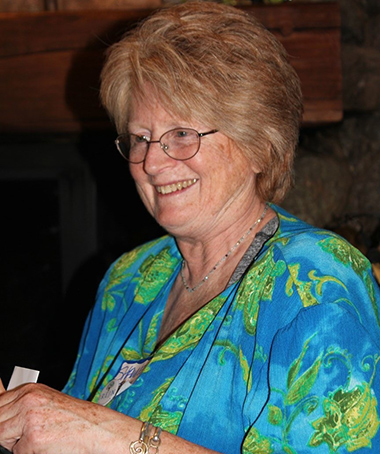 Acacia Zawadi Fund
Field of Interest Fund
Glastonbury resident Shawnee Baldwin spent her career engaging youth from Parks and Recreation programs and the YMCA to youth ministry in many churches. As the Coordinator of the Youth and Young Adult Ministry in the Archdiocese of Hartford for 20 years, Shawnee developed leadership programs that empowered youth and those who work with them. Shawnee currently works part time at the Glastonbury and Wethersfield YMCAs and with the Interreligious Eco-Justice Network. She established the Acacia Zawadi Fund to support the environment, leadership development for youth and young adults and/or inter-religious and interfaith efforts in the region. It is named for the Acacia tree, a symbol of stability and resilience, and the Swahili word for gift, which it what young people are to her.
---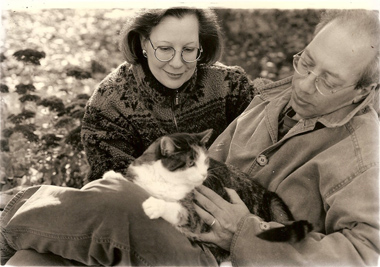 Photo credit Dianne Thouin
Barbara Mordarski Bartucca and Peter J. Bartucca Scholarship Fund
General Scholarship Endowed Fund
Farmington residents Peter and Bobbie Bartucca's relationship with the Foundation dates back more than 15 years with their membership in Catalyst. Through their volunteer and professional work, they have shown their commitment to making the Hartford region a better place to live and work. Bobbie directed fundraising for Hartford Stage, CT Forum and Malta House of Care Foundation and served on the Foundation's Volunteer Scholarship Committee; Peter had a long career at the office of the Secretary of the State and served on many nonprofit boards, including The Mortensen Library, Hill-Stead Museum and the Farmington Public Library while also tutoring Hartford elementary school students. When they were considering their long-term financial plan, they expressed a desire to provide students with limited means the ability to fulfil the dream of attending college. "We couldn't think of a more lasting impact than that and no better place to partner with than the Foundation." Their fund will provide scholarships to deserving students in the Hartford region.
---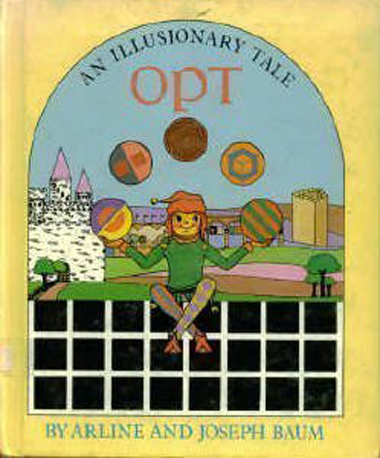 One of the books authored and illustrated by Arline and Joseph Baum
Arline and Joseph L. Baum Fund
Designated Fund
Children's book author and Hartford Library volunteer Arline Baum was 100 when she passed away in September 2018; she spent most of that century living in Hartford. She met her future husband Joe, a graphic artist, when he made a copy of her face and head for the "saw the lady in half" trick in amateur magician (and Wadsworth Atheneum director) A. Everett "Chick" Austin Jr.'s act. Arline wrote and Joe illustrated several children's books, including "One Bright Monday Morning," and "Opt: An Illusionary Tale." Mrs. Baum's will created the Arline and Joseph L. Baum Fund, which will support Hartford Performs, Loaves and Fishes Ministries, Inc., South Congregational Church, and Immanuel Congregational Church.
---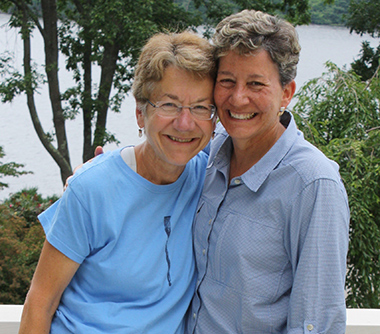 The Bluebird Fund
Donor Advised Fund
Robin Gilmartin and Diane Mack of West Hartford describe their philanthropic interests as fairly broad, including the environment, homelessness and immigration. Diane is on the West Hartford Land Trust board and both were founders of A Hand Up, a non-profit that helped the formerly homeless with furniture, kitchen supplies and more and has since merged with Journey Home. Working with their Foundation philanthropy advisor, Diane said, "opened our eyes to other programs we weren't aware of," so they moved their DAF to the Foundation, creating The Bluebird Fund, in order to make a bigger difference in their community. As Robin said, "You want to give effectively."
---
Mary Jane Converse Fund
Unrestricted Fund
Life-long West Hartford resident Mary Jane Converse studied art at the Hartford Art School and traveled to Europe, Australia and New Zealand. She gave generously to a diverse group of charitable institutions during her long life, including the Connecticut Fund for the Environment, the Mark Twain House, Mercy Housing and Shelter Corp., The Children's Home of Cromwell and the Connecticut Historical Society. She passed away last year at the age of 94. Through her estate, she made a generous unrestricted gift that will support HFPG's mission to improve the quality of life for people in Greater Hartford.
---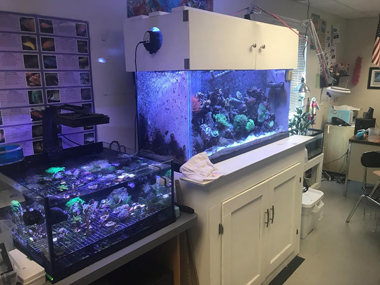 Growing Coral, a project funded by the Foundation for West Hartford Public Schools
The Foundation for West Hartford Public Schools Endowment Fund
Agency Fund
For more than 9,000 students in the West Hartford schools, the Foundation for West Hartford Public Schools offers grants for programs and projects that go beyond the basics. "We're the outside-the-box stuff…it's the best part of school, the memorable experiences," said Carol Lorenzo, board president. Grants include placing a camera on a meteorological balloon to view the stratosphere and project a flight pattern, building a greenhouse for students to engage in hands-on learning and growing coral in a marine biology lab. Teachers come up with ideas that align with the curriculum for the grants, usually of $300 - $3,500, said Kristin Johnson, administrative director. Grant funding comes from private donations, not taxpayer money. In partnering with the Hartford Foundation, they will reach a broader audience while creating an endowment to ensure teachers continue to spark something unique in their students, inspiring kids through a speaker, artist or activity they would not otherwise experience.
---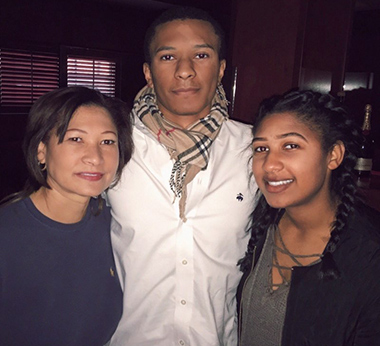 Lazarus Freckleton Fund
Donor Advised Fund
Farmington resident Antoinette "Annie" Lazarus remembers what it was like to emigrate from Jamaica with her parents and 11 siblings, and is thankful for the generosity of those who helped them. Now, the chief compliance and risk officer at Landmark Partners and current St. Francis Foundation board member is taking from her own life experiences to direct her philanthropy, and guide that of her children. Her brother started The Lazarus Foundation in Washington, D.C., to "pay it forward," and her parents were very philanthropic, she said, giving of their time. Last year, she started the Lazarus Freckleton Fund, naming it for herself and her two children, so they will "continue the tradition of giving in a more formal, intentional way." Their grants will focus around education and programs that assist immigrants and refugees. "If they make it to our shores, we should do our part." Her children understand the obligation, she said, and know the way to appreciate money is to do good things with it. "You don't get anywhere in life on your own."
---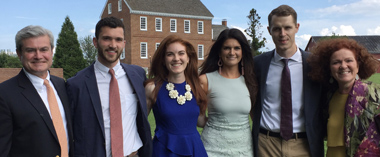 Brenda C. and Martin J. Geitz Family Fund
Donor Advised Fund
As president and CEO of Simsbury Bank, Martin Geitz dedicated his time and resources to supporting local organizations and building an economically vibrant community. A Glastonbury resident, Martin is now executive regional director at Liberty Bank, which acquired Simsbury Bank last year. He and his wife, Brenda – a new student program coordinator at Manchester Community College – have started their own donor advised fund at the Foundation. Their three children – Alexandra, Henrietta, and Charlie – and future son-in-law, Michael, are also involved with the fund. With two generations growing up in Connecticut, the family has strong ties to the state and will focus on contributing to organizations and institutions that directly impact, assist, and enrich the lives of local residents.
---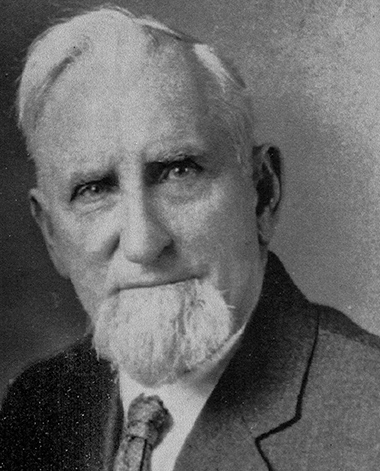 Good Family Fund
Donor Advised Fund
The Good Family Fund was established to honor the current family's great-grandfather, Isaac Good, whose ties to Oklahoma began more than 120 years ago. Throughout the years, his descendants – some who live in Greater Hartford - benefitted from the farms and businesses he established there. The Good Family Fund will support educational programs within the public schools in central Oklahoma, where funding for public education is depressed. The Fund will also support programs that serve Native Americans in that area. The family hopes the Good Family Fund will enrich the lives of others by enhancing the educational programs and social services within the central Oklahoma community.
---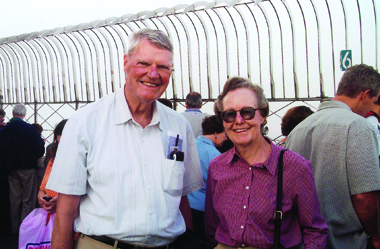 Astrid and Fred Hanzalek Fund 1
Field of Interest Fund
Astrid and Fred Hanzalek, who lived in Suffield for more than 60 years, were both active in their adopted community. Fred, a mechanical engineer, was a involved in local government and was a long-time member of the Service Corps of Retired Executives. Astrid, a member of the Connecticut General Assembly from 1971 to 1981, served in leadership positions for a number of area boards and organizations, including Riverfront Recapture, the Connecticut Forest and Parks Association, the Bradley International Airport Commission and Connecticut Children's Medical Center. They started a fund at the Foundation in 2015 (Fred passed away in 2017 at age 92) to support environmental organizations and also set up a planned gift that, after Astrid's passing in 2019 at age 91, created the Astrid and Fred Hanzalek Fund 1. It is appropriate that this fund will support programs that encourage civic awareness and involvement in government.
---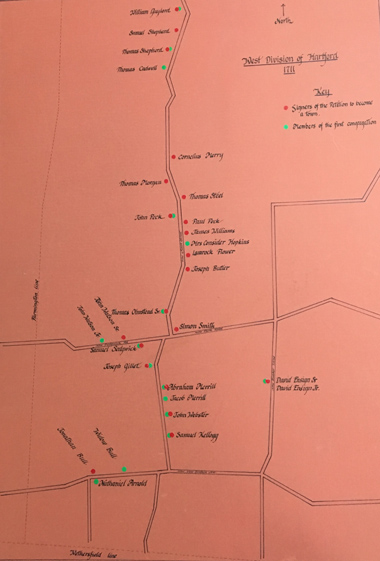 A map of West Hartford in 1776, drawn by Elizabeth Hatheway
Elizabeth C. Hatheway Fund
Unrestricted Fund
Elizabeth "Lammy" Hatheway was born in 1919 in West Hartford - the fourth generation of her family to live in town (her great-grandfather, Luther, bought 253 North Main Street in the 1850s). A Duke University graduate, Ms. Hatheway worked in Florida, Texas and California and travelled throughout the U.S. and Europe. She moved back to the family home in West Hartford to care for her parents and was a long-time docent, advisor and instructor at the Noah Webster House. Ms. Hatheway was committed to preserving history and particularly loved West Hartford history. Visitors to the Noah Webster House today can still see a map of part of the town in 1776, complete with notes about who lived where, that Ms. Hatheway researched and drew to celebrate the U.S. Bicentennial. After her death in 2019, her legacy gift was used to start the Elizabeth C. Hatheway Fund. These unrestricted dollars will be used to address the most pressing needs in the Greater Hartford community.
---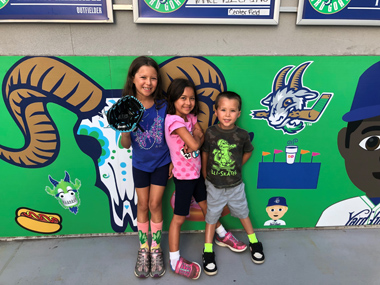 Heneghan Family Fund
Donor Advised Fund – Buildup
James and Christina Heneghan moved to West Hartford last year but the region is not new to them. Jim grew up in Granby and sits on the board of the Connecticut Chapter of the National Multiple Sclerosis Society. Christina has been a psychologist in the area for 15 years. They will use their fund to plan their philanthropy for the long term, and consolidate their approach to giving in Greater Hartford, particularly around access to education and food. The Heneghans want to help make a good education available to more area residents. Jim's career in agribusiness – as a grain trader and now in agricultural data analytics – has given him an insider's perspective on food and the heartbreaking reality that not everyone has enough. The Heneghans intend to actively involve their twin daughters, 8, and son, 6, in their future giving and granting, so they, too, can have a positive impact on their community.
---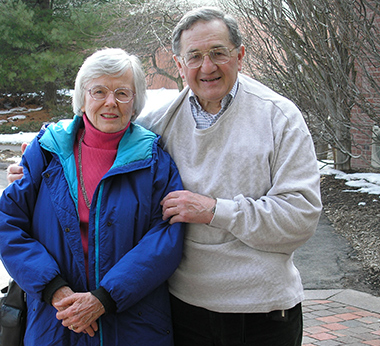 Innovation Fund for Hands on Hartford
Designated Endowment Fund
Bloomfield residents Peter and Mary Fran Libassi believe long-term innovation is key to creating positive change in Greater Hartford. They are supporters of Hands on Hartford, which started out in 1969 as Center City Churches. Today, the organization offers housing and food programs, health screenings, a community engagement task force and much more. To provide the resources to foster innovation through funding emerging ideas, the Libassis created the Innovation Fund for Hands on Hartford. Income from this fund creates a platform for innovation by providing dollars to test new ideas that could ultimately be funded by the ongoing operational budget. The Libassis hope other donors will help build the fund, so it will always be able to serve this growing community in a changing world.
---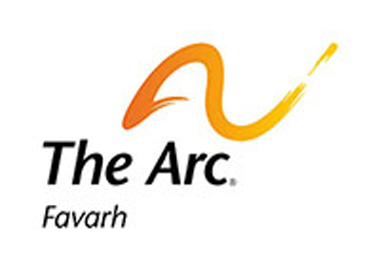 Josef and Anastasia Kalvoda Fund
Designated Endowment Fund
Anastasia and Josef Kalvoda met at Hunter College in the 1950s. She was an elementary school teacher in her native Latvia who emigrated to the United States in 1949 from the American zone in Germany; he was a political refugee from Czechoslovakia. They moved to Connecticut in 1968. Josef was a professor and chairman of the political science department at St. Joseph College in West Hartford, and Anastasia taught human anatomy, physiology and microbiology to gifted high school students in Winsted. The Josef and Anastasia Kalvoda Fund was established through Mrs. Kalvoda's estate to benefit Favarh, The ARC of the Farmington Valley, Inc. Her thoughtfulness supports their work helping people with developmental and intellectual disabilities live fulfilling lives.
---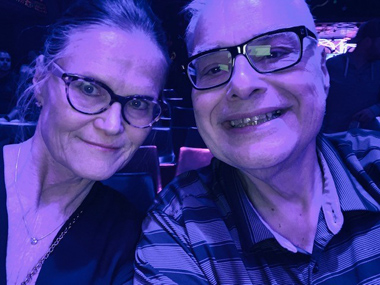 Lupariello Family Fund
Donor Advised Fund
Dan Lupariello recently retired after 42 years at the helm of Lupe's Drug Store in Bridgeport, an independent pharmacy his family started seven decades ago. When Dan and his wife, Dotti, told their financial advisor they wanted to become more philanthropic, she suggested setting up a donor advised fund at the Hartford Foundation. "Now I get to do what I want, when I want," the Shelton resident said. And what they want to do is rescue and advocate for dogs. They have been involved in dog rescue for 12 years – with Bridgeport Animal Control, Thank Dog Rescue, PAWS, and a group that specializes in Sato dogs from Puerto Rico. Dotti, an avid marathoner who has run full marathons in all 50 states in a 24-month-period, is involved in genealogical research and is active in societies such as the National Society Colonial Dames of America-CT and the Daughters of the Revolution. Dog rescue and NSCDA-CT will likely not be their only areas of interest. "I'm always game for a good idea," Dan said.
---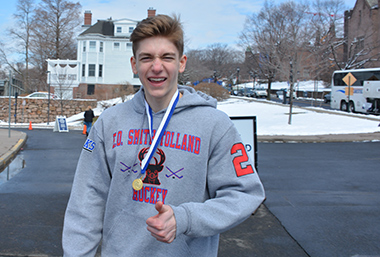 Photo credit Heidi Gallicchio
Nick Mayer Memorial Fund
Donor Advised Fund
Tolland's Nick Mayer was a talented, hardworking hockey player who, in 2015, drove in the game-winning goal that won the state championship for Tolland High School-E.O. Smith High School's hockey team. He and his two older brothers started playing hockey in youth leagues. Nick, a quiet, modest guy with a quirky sense of humor, was good working with younger players and loved the challenge, his mother, Rita Malenczyk, said. Nick was 19 when he died in January 2019. She and his father, Bruce Mayer, created the Nick Mayer Memorial Fund to commemorate his life. The fund will help players in local youth hockey organizations, and give them the opportunity to attend hockey camps. Hockey was a big part of Nick's life, said Bruce. "We wanted to support other kids at the youth level."
---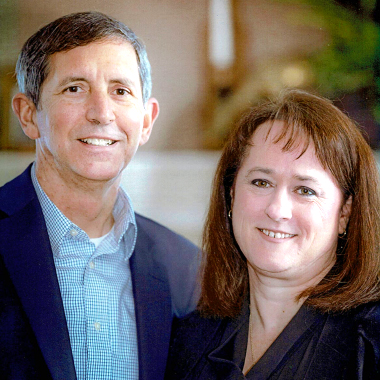 Arwen and George Norman Family Fund
Donor Advised Fund
Glastonbury residents Arwen and George Norman wanted to be more consistent in their giving to charities that interest them. Arwen is a music teacher; George, a former Navy submarine commander with 27 years of service who is now regional manager for Navy Federal Credit Union. Through the Arwen and George Norman Family Fund, they are continuing their support of needs locally, nationally, and internationally, including the First Congregational Church in Glastonbury, Hartford Chorale, the Naval Submarine League and the Naval War College Foundation, Dana-Farber Cancer Institute, and Heifer International.
---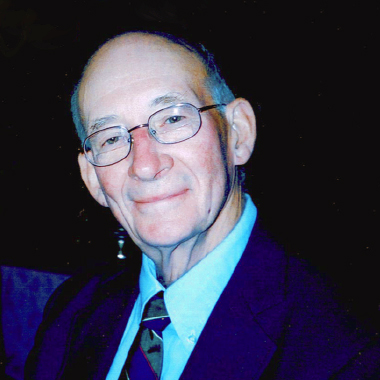 Edouard L. Paradis Charitable Trust
Donor Advised Fund
Manchester resident Edouard Paradis was a nuclear physicist at UTC and an active, competitive, outdoorsman – an avid runner, sailor, and skier with numerous trophies for his races and regattas. With his late wife, Patricia, he traveled the world; he supported UConn athletics and was an active member of St. James Church in Manchester. It was as a church choir member that he met Benjamin Tabachnick, who Mr. Paradis chose to carry on his charitable trust. After Mr. Paradis passed away in 2015 at the age of 86, Mr. Tabachnick realized the most effective way to carry out Mr. Paradis' philanthropy – including non-profit programs benefitting Manchester and the study of science, particularly physics - was to have the Hartford Foundation administer the Edouard L. Paradis Charitable Trust. "The man was just incredible. Smart. An impressive person."
---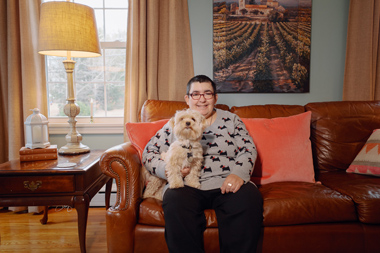 Paradiso Family Fund
Designated Endowment Fund
Stafford Springs Attorney F. Joseph Paradiso was one of a group of guardians who – working with the Connecticut Department of Developmental Services – came together in 2013 to form Journey Found, after an organization serving 51 individuals with developmental and intellectual disabilities left the state. "We were worried about the future of our children," he said. His daughter, Rachel, a Special Olympics swimmer with intellectual disabilities, lives in a Journey Found community with 24-hour care. Last year, he and his son, Christopher Paradiso, stared the Paradiso Family Fund, which will directly support Journey Found. "My job is to help his dream" of a sustainable future for Journey Found come true, Chris said.
---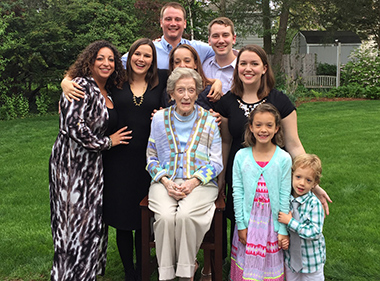 Emily W. Rankin Fund
Field of Interest Fund
Emily Rankin lived in West Hartford and Bloomfield for more than 60 years. She was an active, involved mother to her four children and gave generously of her time to a variety of organizations throughout Greater Hartford, including the American School for the Deaf and the Wadsworth Atheneum. Although she passed away in June 2019 at the age of 93, her good works will continue through the Emily W. Rankin Fund, which will support education programs, primary life needs – including around women's health – and the arts.
---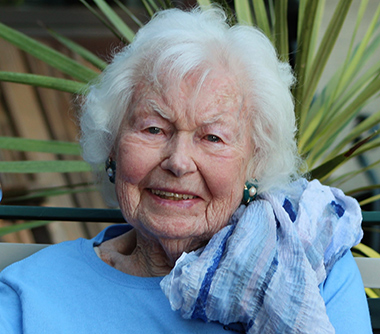 Catharine W. Reid Scholarship Fund
Individual Scholarship Fund
When long-time West Hartford resident Catharine Reid-Murphey passed away in 2019, her three children used her charitable trust to establish the Catharine W. Reid Scholarship Fund. The New Britain native set up the trust after the death of her husband of 54 years, John Reid, co-founder of the law firm Reid and Riege, P.C., in order to benefit the community at large, said their son, John Reid III. His mother raised her family with a strong emphasis on education. She was attending Skidmore College when she married, and despite the fact that the school would not let her live in the dorms to continue her education while her husband was overseas during World War II, she persisted and earned her degree. John III and his sisters, Leslie Price and Sarah Chisholm, share their mother's belief in the value of education. This scholarship is for any student graduating from a high school in the Hartford region who will attend a two- or four-year college or university.
---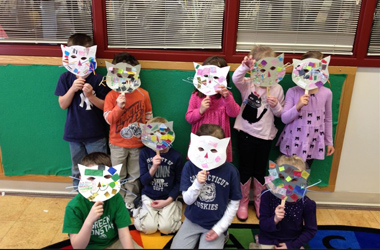 Richmond Memorial Library Endowment Fund
Agency Endowment Fund
Richmond Memorial Library in Marlborough is a resource for information and education, a place for the community to gather and get to know one another, and a safe space for kids to be kids. Founded in 1924, the library offers monthly deliveries for the homebound, a monthly morning book club, and computer training and computer concierge service, with employees helping residents with basic computer problems, as well as many programs of interest to all ages. In 2019, approximately 40,000 customers borrowed nearly 100,000 items; Marlborough residents borrow more on a per-person, per-capita basis than any other town in the region, except for Avon. Its new fund, the Richmond Memorial Library Endowment Fund, ensures the Library will be able to continue to serve the community and respond to its evolving needs, as it has done for nearly 100 years.
---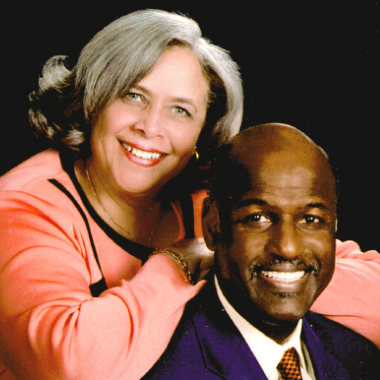 Judith L. Rozie-Battle, JD and Stanley F. Battle, PhD Family Fund
Donor Advised Fund
"JRB," as she is fondly called by her colleagues at the Hartford Foundation for Public Giving, retired last year as senior vice president. She provided years of support and service to Greater Hartford residents and non-profits, and mentored the next generation of philanthropic professionals. Educator Dr. Stanley F. Battle was the founding director of the Master's in Social Work program at the University of Saint Joseph and was previously president of several universities, including Southern Connecticut State University (interim), North Carolina A&T State University and Coppin State University. Their focus will be on minority families and youth, education, and helping grass-roots organizations through grants that fill gaps and make their work possible.
---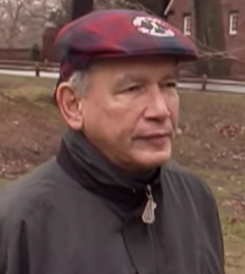 George A. Scott Memorial Fund
Donor Advised Fund
George Scott, who passed away in 2019 at the age of 92, was a larger-than-life figure in the Hartford region. The Jamaica native attended The University of St. Andrews in Scotland and became principal of Jamaica's Knox College before moving to Connecticut. In 1978, he and his wife, Pauline, founded Scotts' Jamaican Bakery – also known as the Hartford West Indian Bakery - now a multi-million-dollar business and major employer with three storefronts and a manufacturing facility, all in Hartford's North End. The father of four was also a dedicated civic leader and volunteer who believed healthy community organizations were key to improving the lives of everyone in Hartford. His family started the fund to honor his dedication to the Greater Hartford community. According to his daughter, Rachael Beare, most of his life was focused on education, first as a teacher and principal and then as a business owner who encouraged his workers to further their education. Programs focused on education for children and adults would most honor his memory.
---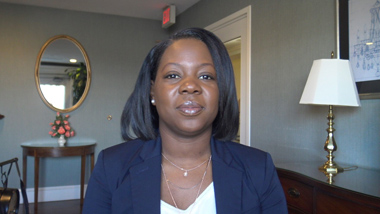 Seabury Employee Scholarship Fund
Individual Scholarship Endowed Fund – Buildup
It takes a village to recognize its caretakers. For more than 25 years, the staff at Seabury Retirement Community (Church Home of Hartford, Inc.) in Bloomfield have dedicated themselves to creating a caring community for residents and their families. Seabury residents have shown their appreciation by establishing an endowed scholarship fund for Seabury employees and their children, which in 2019 was moved to the Hartford Foundation. Recipients can be high school seniors or adult learners showing merit in academics, athletics, arts or community service, entering a two- or four-year college or an accredited vocational institution.
---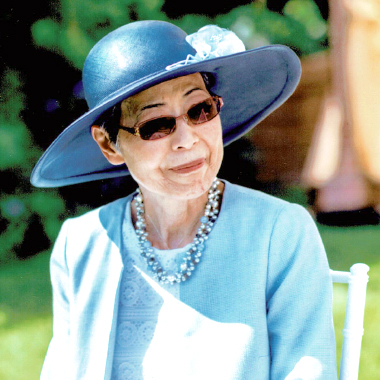 Mari Shinoda Scholarship Fund
Individual Scholarship Endowed Fund – Buildup
New Britain resident Mari Shinoda Merwin is a believer in the life-changing power of education. Her role model comes from her own family; in Japan in 1901, her great-grandmother founded the first school for young women in her prefecture. She was a widow and a mother (of one child), the school's administrator and an instructor for the 40 years it was open. Ms. Merwin can't open a school but believes offering a scholarship helps all in the community. Ms. Merwin, a licensed professional counselor, has master's degrees in child psychology and psychiatric rehabilitation. She wants to assist students pursuing careers in the helping professions, including social work, mental health and substance abuse counseling, and public health. There is a shortage of people doing this work, which means those in need go longer without help.
---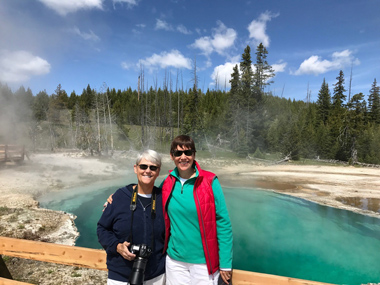 Anne Stanback and Charlotte Kinlock Fund
Donor Advised Fund
Anne Stanback met her spouse, Charlotte Kinlock, when she came to Connecticut in the 1980s to attend Yale Divinity School. They both worked in the nonprofit community – Anne was founding executive director of Love Makes a Family, which disbanded once LGBTQ couples won the right to marry, and Charlotte was an adjunct professor at the UConn School of Social Work. Anne began a donor advised fund with the Salisbury Community Foundation (North Carolina), which her grandfather helped to establish. When Anne's father, Bill, passed away in 2018, the Avon couple decided the time was right to bring the fund to Connecticut, and the Hartford Foundation. Their giving is not changing, just becoming more convenient, maintaining their focus on LGBTQ and women's issues, civil rights, criminal justice reform, animal welfare, their alma maters, and Immanuel Congregational Church (Hartford).
---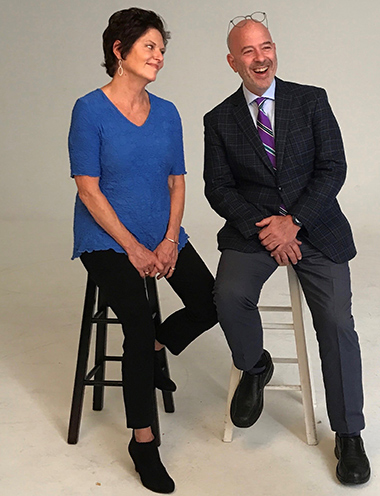 Sugarman Family Fund
Donor Advised Fund
Richard and Doris Sugarman created The Connecticut Forum nearly 30 years ago; the live, unscripted conversations among renowned experts and celebrities, and community outreach programs – including the Connecticut YOUTH Forum - have been a catalyst for change in the Hartford region. "… we realized there's so much potential here," said Doris, the organization's CEO. Last year, Doris and Richard, who left the Forum in 2014 to become president of Hartford Promise, started a donor-advised fund at the Foundation. "We know how important personal philanthropy is. We just wanted to play our part," Doris said. The Sugarmans plan for their children to become involved in their grantmaking, but have not yet decided on specific areas. Through the DAF, they aren't locked into a set of issues or priorities. Instead, they can think about what feels important today as a family but be flexible going forward because, Richard said, "people change, the world changes, interests change."
---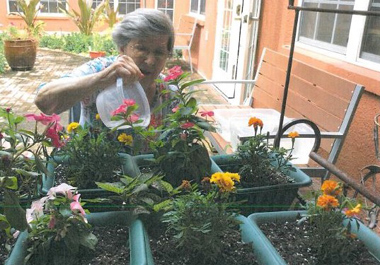 Priscilla M. Usher Fund
Field of Interest Fund
Priscilla Usher retired from Farmington Savings Bank in 1990 after a more-than-40-year career in which she moved from teller to corporate secretary. She was a graduate of Farmington High School and the Connecticut School of Banking, and lived most of her life in Farmington; her father, George Miller, was known as the police officer in front of Miss Porter's School. She married John C. Usher, also from Farmington, in 1999; they moved to Naples, Florida, first as snowbirds and then permanently. Rose Bordonaro met Priscilla in the Poconos in 1957, the start of a friendship that included golfing (Priscilla was a horrible golfer who loved playing), shopping and theater trips. "We had a lot of good laughs." Rose and Priscilla's stepson, Stephen Usher, particularly remember the hundreds of booties and caps Priscilla made for newborns at the local hospital. When she died in 2018 at age 88, her will included a provision for the Priscilla M. Usher Fund, to support programs and services in Farmington.