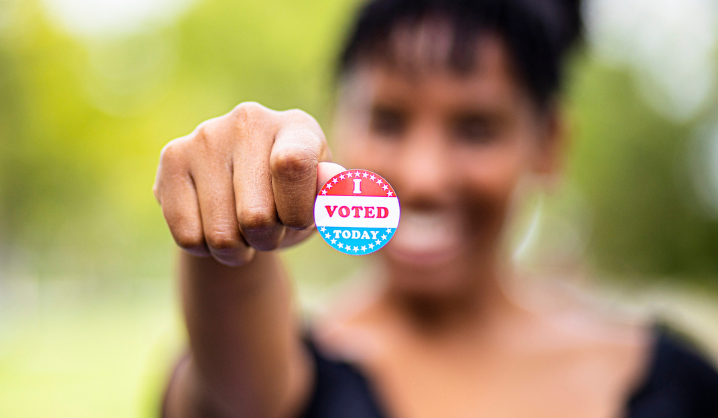 Hartford Foundation Seeks Proposals for Hartford Voter Engagement Efforts
In an effort to encourage greater civic engagement and increase voter participation in the Capital City, the Hartford Foundation for Public Giving is seeking proposals from nonprofit organizations to support nonpartisan voter engagement activities leading up to Hartford's mayoral primary election in August and general election in in November. Less than one-fifth of eligible voters participated in the 2019 Hartford mayoral election and more than 14,000 eligible, not-yet-registered voters reside in the city. As a result, the Foundation is seeking to partner with organizations that will effectively engage with populations whose voices have been least reflected at the polls.
The Foundation will award individual grants up to $25,000 for a total of up to $200,000. This is the fourth grant opportunity in support of voter engagement over the past five years; in 2020, the Foundation awarded 20 grants totaling $448,400 to support voter engagement work in Greater Hartford over 18 months.
Nonprofits are invited to submit proposals to engage in nonpartisan voter education and mobilization activities in the City of Hartford including, but not limited to, the following:
Nonpartisan voter guides
Voter registration
Strategies that educate voters on the voting process
Participating in "Get Out the Vote" activities on Election Day
Providing supports to remove barriers to voting on Election Day (e.g., transportation to polling locations)
Assisting voters with disabilities, language barriers, or in need of special assistance
Publicizing a voter information line or website to answer questions about early voting or polling
Sponsoring nonpartisan candidate forums or debates for all the candidates running for a particular office
Other related civic education efforts that promote civic engagement
The Foundation hosted an optional information session via Zoom on Tuesday, February 21, 2023. The recording can be found below.
Applicants are requested to complete the online grant application by Monday, March 20, 2023, at 11:59pm. Grants will be announced in early May 2023.
The Hartford Foundation for Public Giving is the community foundation for Hartford and 28 surrounding towns. Through partnerships, the Foundation seeks to strengthen communities in Greater Hartford by putting philanthropy in action to dismantle structural racism and achieve equity in social and economic mobility. Made possible by the gifts of generous individuals, families and organizations, the Foundation has awarded grants of more than $940 million since its founding in 1925. For more information, visit www.hfpg.org or call 860-548-1888.
---
Civic Engagement and GOTV: Information Session
The Foundation held an optional information session for this Request for Proposal on February 21 via Zoom. Presentation slides are available here; a recording of the session is available below.