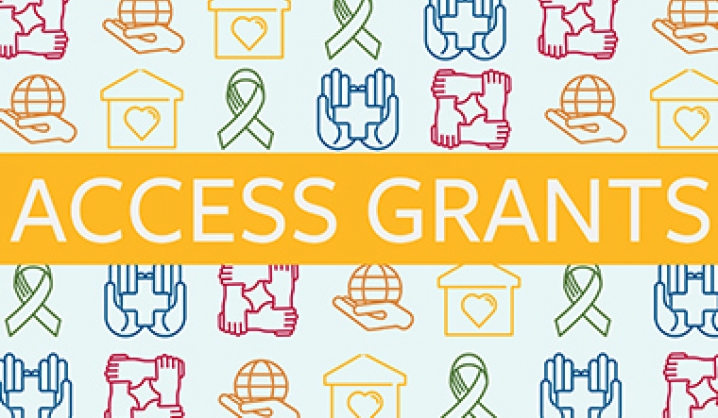 Hartford Foundation Announces Grant Opportunity to Support Efforts to Dismantle Structural Racism and Achieve Equity in Social and Economic Mobility
In 2021, the Hartford Foundation for Public Giving launched the Access Grants initiative to support nonprofits aligned with its strategic priorities to help dismantle structural racism and increase social and economic mobility for Greater Hartford's communities of color. Through four rounds of funding, the Foundation awarded more than $1.8 million to 52 organizations. The Foundation has now opened the fifth round of Access Grant applications.
"We welcome proposals for new approaches or from new partners whose work contributes to our strategic goals," said Hartford Foundation Senior Community Impact Officer Kate Piotrowski. "Access Grants additionally provide the opportunity for the Foundation to learn from residents and organizations across our community about how they are addressing systemic racism; we look forward to continue supporting partners in this work in this year's round."
Access Grants are designed to identify and support nonprofits which may be new partners of the Foundation or to support new projects or programs aligned with the Foundation's strategic goals that may not have received funding previously. Of the 52 grants awarded over the past two years, eleven went to grantees that had never received a grant from the Foundation. Applicants that were not successful were invited to receive staff feedback and to update their application for consideration in the following round.
Requests of up to $50,000 over a period of one year will be considered. Grant award size will be in alignment with the size and scope of the project, the agency's capacity to implement the work, and its expected impact. Requests may support new projects or existing efforts, including operating support for organizations which have a mission dedicated to addressing systemic racism.
Recognizing that BIPOC-led and -serving nonprofits have historically been under-resourced, the Foundation has made the choice to prioritize requests from organizations with diverse leadership, particularly for efforts that primarily serve communities of color. Sixty percent of Access Grants awarded to date have gone to organizations led by people of color and whose staff and leadership reflect the communities they serve.
The Foundation has outlined criteria to assess and prioritize Access Grant requests. Applicants are asked to review these before applying. If the request does not fit the criteria, there are several our other grant opportunities available. Nonprofits may direct general questions at any time to: applications@hfpg.org. The deadline for submitting an application is September 1.
The Hartford Foundation for Public Giving is the community foundation for Hartford and 28 surrounding towns. Through partnerships, the Foundation seeks to strengthen communities in Greater Hartford by putting philanthropy in action to dismantle structural racism and achieve equity in social and economic mobility. Made possible by the gifts of generous individuals, families and organizations, the Foundation has awarded grants of more than $948 million since its founding in 1925. For more information, visit www.hfpg.org or call 860-548-1888.