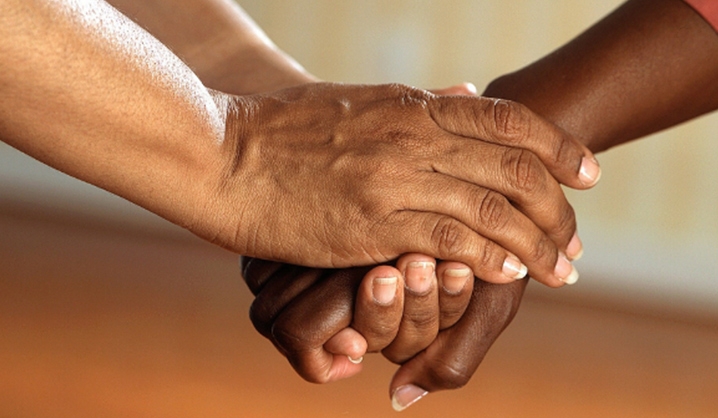 Hartford Foundation Awards More Than $900,000 to Help Reduce Homelessness in Greater Hartford
More than 1,400 Greater Hartford individuals and families who are facing homelessness will receive much needed help thanks to the work of five area nonprofit agencies and funding of more than $928,000 from the Hartford Foundation for Public Giving.
Grants were awarded to Connecticut Coalition to End Homelessness ($30,000); Hands on Hartford ($116,146); ImmaCare ($144,000); My Sisters' Place ($220,000); and the Salvation Army of Southern New England Division ($326,033) to provide a range of coordinated services designed to prevent or eliminate homelessness. In addition, the Salvation Army of Southern New England Division received a $92,000 as a match for the City of Hartford funding to support no-freeze efforts in the Capitol Region.
While there has been significant progress in addressing homelessness, finding and keeping affordable permanent housing persists, particularly when individuals and families with low or no income are facing other challenges such as substance abuse, mental health issues, domestic violence, or a debilitating illness. While the homeless population has decreased in Connecticut, every day more than 3,000 people still don't have a home of their own. In Hartford, nearly 500 people experienced homelessness, including about 40 children. Connecticut's rental market ranks as the ninth most expensive nationally. In Hartford, 57 percent of renters spend more than 30 percent of their income on housing, leaving little to cover other expenses such as transportation, childcare, or food. According to a National Low-Income Housing Coalition report, the fair market rent for a two-bedroom apartment in Metro Hartford is $1,194, meaning a renter would need to earn $22.97 an hour to afford to live there.
Most people who experience homeless do not live on the streets. Many, especially homeless families, are hidden from view, doubling up in apartments or in emergency shelters or transitional housing. Organizations in Greater Hartford and across Connecticut continue to provide solutions that are data-driven and adequately resourced. Service providers are collaborating with Coordinated Access Networks to address and respond to the critical needs of individuals and families through continuous improvements to the centralized response system. The Hartford Foundation's sustained commitment of resources continues to play an essential role and enables providers to divert, prevent and resolve homelessness for individuals and families.
"Having a safe affordable place to live is one of the most fundamental and essential needs for every one of us," said Hartford Foundation Community Investments Officer Dawn Grant. "This funding not only supports emergency shelters and basic needs, but it helps advance collective solutions currently being implemented. Supporting evidence-based solutions to solve homelessness is an important part of the Hartford Foundation's basic human needs efforts and supports all of its strategic priorities."
Some of the expected outcomes of these grants include:
More than 750 clients, including families and children, will be served annually through supportive housing, housing subsidies, eviction prevention/landlord negotiation, employment services, and sheltering services provided by ImmaCare, Salvation Army and My Sisters' Place.
Each night, 100 homeless men, women and children will have access to warm shelter, case management, diversion, transportation, and referral to Greater Hartford Coordinated Access Network for rapid re-housing services during the coldest months provided by Salvation Army in partnership with the City of Hartford's no-freeze warming center.
Hands On Hartford will provide a safe space, nutritious meals and case management to more than 130 people during the day; distribute basic resources such as toiletries, socks, hats and gloves, and blankets to at least 200 people monthly; and provide health screenings to at least 55 people monthly. 
ImmaCare will expand mobile outreach services to unsheltered individuals and provide direct diversion services to 500 individuals at the Hartford Public Library. The agency will also augment its case management, outreach and data entry services at the no-freeze warming center to serve an additional 25 people each night. ImmaCare will resume case management services, meals and emergency shelter and overflow to 75 men daily once the shelter reopens this spring.
CCEH will conduct and implement the 2020 Point-in-Time and Youth Counts.
The Hartford Foundation for Public Giving is the community foundation for Hartford and 28 surrounding communities. Made possible by the gifts of generous individuals, families and organizations, the Foundation has awarded grants of more than $750 million since its founding in 1925. For more information about the Hartford Foundation for Public Giving, visit www.hfpg.org or call 860-548-1888.