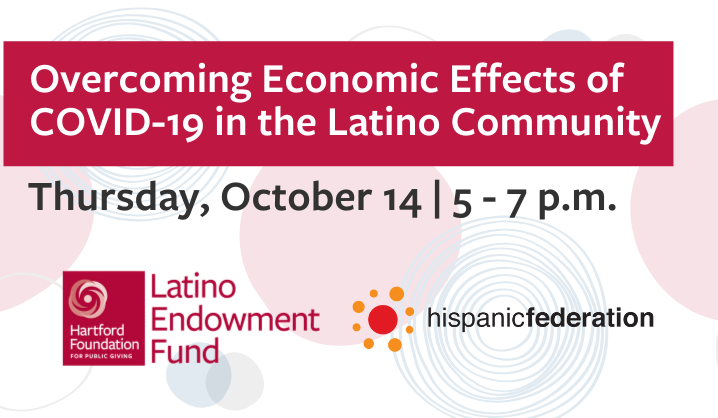 Overcoming Effects of COVID-19 in the Latino Community
A big thank you to everyone who attended Overcoming Economic Effect of COVID-19 in the Latino Community, a special event with the Hartford Foundation's Latino Endowment Fund and the Hispanic Federation on Thursday, October 14.
Our keynote speakers and panelists discussed the economic barriers, challenges and opportunities in the Latino community within health, business and education. You can view the recording of the event below.
This event was only the start of the work that lays ahead. The Latino Endowment Fund is committed to being a part of the solution. Click here to join us and click here to learn more about LEF.