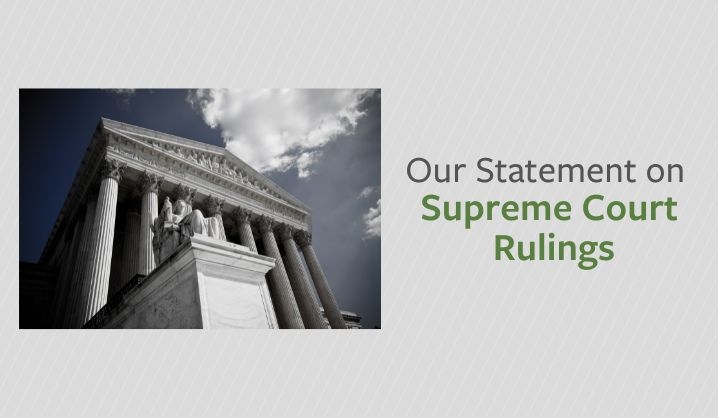 Our Statement on Supreme Court Rulings
Three rulings issued by the Supreme Court on June 29 and 30* are dismantling decades of progress made on behalf of individuals who have been "othered" by our society. The Hartford Foundation has taken time to absorb these decisions and how they intersect with our work. We affirm that the decisions do not change the data and lived experiences in which our work is grounded.
The Foundation's organizational mission is to create lasting solutions that result in vibrant communities throughout the Greater Hartford region. In order to authentically pursue that "North Star," we must focus attention on all of our neighbors who still encounter institutional discrimination and bias.
The Foundation remains committed to creating opportunities for people who face barriers to accessing vital aspects of daily life:
• physical and mental health supports
• quality, affordable food
• safe and thriving neighborhoods
• stable housing, education and employment.
The recent Supreme Court decisions will not deter us. We fortify our commitment to racial justice and to combat all inequities, and we will continue our quest to create opportunity for every person in the Hartford region to reach their potential. Our collective success and well-being as a region, state and country requires nothing less.
*Students for Fair Admissions, Inc. vs. President and Fellows of Harvard College; Biden v. Nebraska; 303 Creative LLC v. Elenis