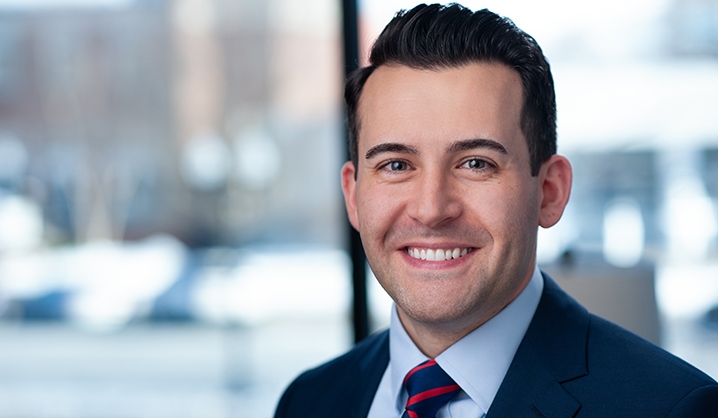 Nicholas Sheridan Named Chair of Professional Advisory Committee at Hartford Foundation
West Hartford Businessman and Resident to Chair Greater Hartford Community Foundation's Advisory Committee
West Hartford resident and businessman Nicholas M. Sheridan has been named chair of the Professional Advisory Committee (PAC) at the Hartford Foundation for Public Giving, the community foundation serving the 29-town Greater Hartford region.
Sheridan is a financial planner for Lindberg & Ripple, an independent advisory firm. With more than 12 years of professional experience and several professional certifications, Sheridan provides personalized financial planning through a process of listening, understanding, transparency and attention to detail. He began volunteering with the Foundation's PAC in 2018, and was a Hartford Business Journal 40 Under 40 recipient in 2019. Sheridan is also a board member of the Hartford Gay & Lesbian Health Collective and is involved with the Bushnell Young Professionals. In his personal life, he enjoys do-it-yourself projects on his cars and home, maintaining a fitness routine, playing golf, and making people laugh. Sheridan is a 2007 graduate of the University of Connecticut. He works and lives in West Hartford with his wife Jennifer.
The Professional Advisory Committee is made up of more than 25 accountants, attorneys, financial advisors, insurance professionals and others who work with their clients on charitable gift planning. The Hartford Foundation is grateful to these professionals who support the Hartford Foundation and connect their charitable clients to our resources. For more information on the Professional Advisory Committee, contact Deborah Rothstein at drothstein@hfpg.org, 860-548-1888 or visit hfpg.org/professional-advisors.