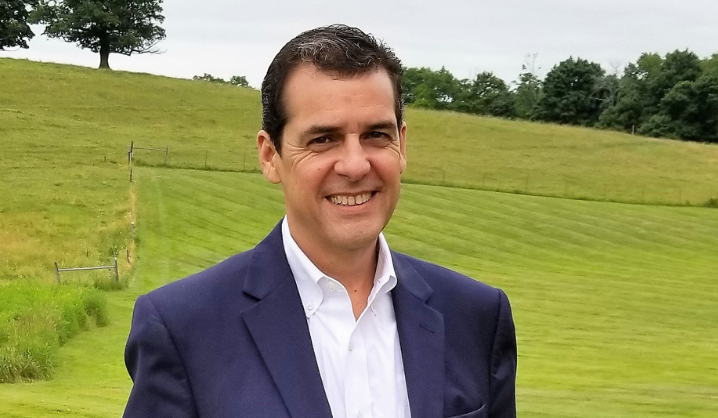 Jorge Casasnovas Named Chair of Latino Endowment Fund at the Hartford Foundation for Public Giving
Jorge Casasnovas of Avon has been named chair of the steering committee for the Latino Endowment Fund at the Hartford Foundation for Public Giving, the community foundation serving the 29-town Greater Hartford region. He joins steering committee chair Moraima Gutierrez, who will continue serving as vice chair.
Casasnovas is the principal of Casasnovas Consulting, LLC, an independent retirement consulting firm that provides support to plan sponsors, recordkeeping companies, third party administrators and financial advisors. He has more than 30 years of experience in financial services with expertise in ERISA qualified retirement plans serving in key positions at Fortune 500 firms such as Aetna, Cigna, Vanguard, The Phoenix, MassMutual, and TransAmerica.
"I am honored to be named chair of the Latino Endowment Fund and am eager to continue to build our membership and raise funds for the issues directly affecting the Latino community," Casasnovas said. "This is an exciting time at the Latino Endowment Fund, and I am looking forward to enhancing the group and helping to support our community during these difficult times."
The Latino Endowment Fund was founded in 2003 by Latino leaders in Greater Hartford to increase philanthropy in their community and to strengthen nonprofits working to improve the quality of life for Latino residents. Members examine issues affecting the Latino community and recommend grants from the fund to address those issues.
In October 2020, the Hartford Foundation announced the creation of two five-year, $250,000 flex-funds to support the Foundation's key stakeholders of color through its Latino Endowment Fund and Black Giving Circle Fund. These additional resources will empower the two giving circles to increase their grantmaking capacity by up to $50,000 per year for the next five years and/or contribute up to $50 thousand per year to their endowment to increase their perpetual grantmaking capacity.
For more information, contact Susan Dana at 860-548-1888 or sdana@hfpg.org or go to www.hfpg.org/lef.
The Hartford Foundation for Public Giving is the community foundation for Hartford and 28 surrounding communities. Made possible by the gifts of generous individuals, families and organizations, the Foundation has awarded grants of more than $785 million since its founding in 1925. For more information about the Hartford Foundation for Public Giving, visit www.hfpg.org or call 860-548-1888.