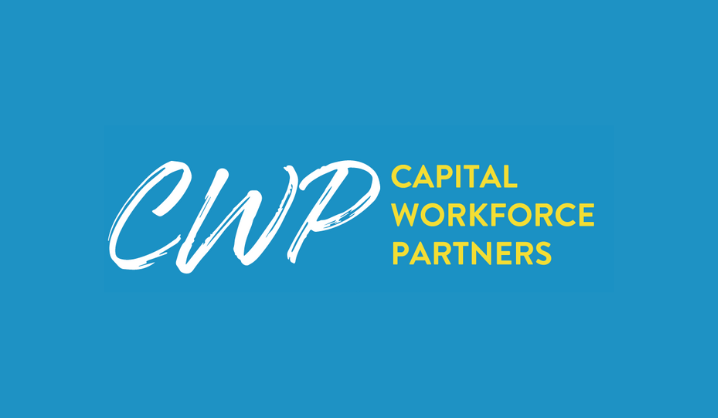 Hartford Region Youth Kick Off a Summer of Paid Jobs and Career Readiness
2022 Summer employment program providing paid positions to more than 1,100 Capital Area youth
Capital Workforce Partners (CWP) announced today the 2022 Summer Youth Employment and Learning Program (SYELP) kickoff. This initiative connects youth across the Hartford region with paid summer jobs. This summer, more than 1,100 youth between the ages of 14 and 24 will gain career readiness experience across various industries, including retail, education, health care, and other sectors. The program began on July 5 and runs until August 31st.
"SYELP is a great opportunity for capital region youth to gain life skills training and real world work experience that will help prepare them for future career success," said Alex B. Johnson, President & CEO of CWP. "While SYELP participants earn a competitive wage, our region will benefit from a stronger talent pipeline with young people who have gained valuable work experience and education. CWP appreciates the generous, sustained commitment of our funders and our partners who make this important program a reality."
SYELP is made possible by the generous support of stakeholders committed to helping Hartford-area youth develop career-readiness skills. SYELP's 2022 funders are:
The State of Connecticut
The City of Hartford
Hartford Foundation for Public Giving
JPMorgan Chase & Co.
Bank of America
Participants in SYELP are residents ages 14-21 living in a north-central Connecticut community or Hartford residents aged 14-24. Wages range from $12 to $14 per hour, depending on the program placement and the participant's age. Participants are supported through CWP with program services through Our Piece of the Pie (OPP), Center for Latino Progress, Community Renewal Team, and Blue Hills Civic Association.
"CWP is proud of every young person participating in 2022's SYELP," said Richard McGeary, Chairman of CWP's Board of Directors. "We're pleased to be able to help kids from across the Capital Region connect with meaningful work and a quality educational experience."
SYELP is also providing summer employment for Opportunity Youth in Hartford. Opportunity Youth are young people ages 16 to 24 who face barriers to education and jobs or do not have a high school diploma. About 25% of Hartford's young people are Opportunity Youth.
"The Summer Youth Employment Program is an important part of our broader effort to make sure young people in Hartford get the opportunities, the mentorship, and the experience they need to build a career," said Hartford Mayor Luke Bronin. "The City of Hartford is proud to support the summer youth employment program, which provides young people with more than just a job and a paycheck – it provides a chance to learn and build a network of support. I'm grateful to all of our partners, from the State of Connecticut to the Hartford Foundation, Capital Workforce Partners, and the private partners who are committed to creating opportunities for young people."
SYELP is introducing some significant changes for 2022, including adding mental health services to ensure local youth have access to mental health supports such as preventative education, skill-building measures, and treatment to improve mental well-being.
CWP will offer additional resources to its SYELP partners, including provider training, a referral process to connect participants to behavioral health services, and youth workshops focused on building self-care skills and reducing the stigma of mental health care. In addition, CWP will be providing mental health information on the Hartford Opportunity Youth Collaborative's dedicated website.
"The Summer Youth Employment and Learning Program provides hundreds of Greater Hartford youth with a real-world opportunity to learn what it takes to hold a job and what's expected in the workplace," said Hartford Foundation Senior Community Impact Officer Joel Hicks-Rivera. "This serves as an impactful youth engagement tool and provides youth with an income to assist themselves and their families. The Foundation is also pleased to be supporting the effort to provide mental health supports for SYELP participants and to engage older youth who have had few employment opportunities."
SYELP is also increasing outreach to private-sector employer sites and bringing in more sector-based employer guest speakers to increase career awareness in several growth sectors. The program is also continuing its work with Hartford Public Schools' College/Career Readiness leadership to connect guidance counselors and career specialists to support the active recruitment of youth for SYELP opportunities.
"JPMorgan Chase is committed to bridging the opportunity gap by investing in summer youth employment programs that prepare young people for the future of work and enable them to benefit from the growing economy," said Matt McSpedon, JPMorgan Chase Executive Director for the Commercial Bank in Connecticut and co-lead for the Connecticut Market Leadership Team. "We are investing $100,000 in Capital Workforce Partners, a leader in providing Connecticut youth with work experiences that increase their career pathways and economic mobility."
"Connecting young adults to job opportunities represents an essential part of Bank of America's commitment to workforce development and education in local communities," said Joe Gianni, President, Bank of America Greater Hartford. "The Summer Youth Employment Learning Program is one of many ways we engage with youth throughout Greater Hartford. Our funding of the Junior Achievement curriculum enhancements will strengthen the experience for participants, helping them build connections and social capital."
"SYLEP offers vital training and learning experience for young people across the region, building their skills and helping them to start successful careers," said New Britain Mayor Erin Stewart. Mayor Stewart serves as the Chairwoman of the Consortium of Chief Elected Officials at Capital Workforce Partners. "SYELP is not just a summer job, it's a step toward a brighter future for youth in our communities."
To learn more about SYELP, please visit https://capitalworkforce.org/syelp/