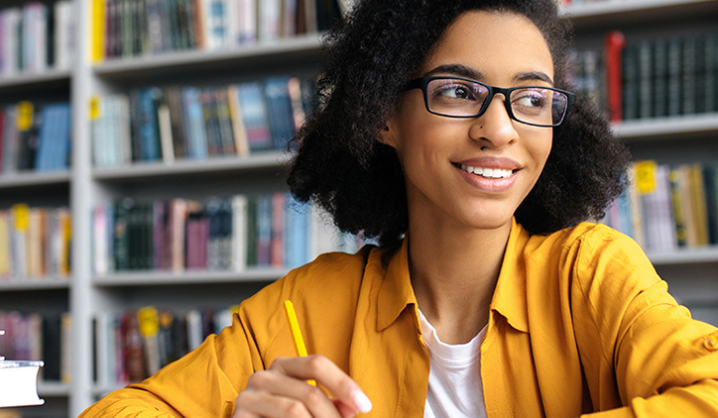 Hartford Foundation to Award $1.5 Million in Scholarships to 460 Greater Hartford Students in 2023
Jonathan Clark made his career as a self-taught handyman. After finding himself unhappy in the corporate world, he decided that helping others keep their homes running smoothly was his true passion. Mr. Clark started with what his father had taught him at his childhood home in New Britain, then learned on the job while working on homes in Greater Hartford, serving as a janitor at WHCN radio station, and renovating his own Hartford home. To support others who want to pursue the trades, Clark established a scholarship at the Hartford Foundation for Public Giving for students attending community college or technical schools.
Over the past 78 years, the Hartford Foundation has provided thousands of scholarships to students throughout Greater Hartford. This spring, the Foundation awarded 221 scholarships to 189 recipients for a total of $437,790. By the end of 2023, an estimated 460 students, including approximately 200 students renewing their scholarships, will receive a total of approximately $1.5 million in scholarships.
The Foundation has also made significant investments to provide wraparound support services to students including access to mentoring, basic human needs, and transportation, all to increase persistence and completion of a post-secondary degree or credentialing.
"We know that our region has persistent disparities affected by race, income and ZIP code, and that these disparities negatively affect opportunity," said Hartford Foundation President/CEO Jay Williams. "All young people should have access to education and supports needed to launch their careers. That is why the Foundation continues to refine our scholarship program to ensure that we can better meet the needs of students and families in the region."
The Foundation has 155 individual scholarship funds created by individuals, families, and organizations. The scholarship team matches recipients with any criteria established by the donor. The Foundation added six new scholarship funds for the current award year, including the Jonathan E. Clark Scholarship Fund. Many of the Hartford Foundation's current scholarships are renewable, allowing students the opportunity to receive support for each year they are in school. Many of the scholarships offer awards of $3,000 per year, which students may use for tuition, fees and on-campus room and board.
This summer, approximately 275 students who received scholarships in 2020, 2021, and 2022 will be eligible to apply and renew their scholarships for the 2023-2024 academic year. Community college students interested in a 2023 Hartford Foundation Community College scholarship have until August 15 to apply. For more information about the Hartford Foundation scholarship program, log onto www.hfpgscholarships.org.
"Our scholarships help ease some of the financial burden of obtaining a college education," said Senior Scholarship and Development Officer Jennyfer Holmes. "We are proud to assist so many deserving students, from graduating high school seniors to adult learners, in our region as they pursue higher education. Our scholarship website and directory provide a user-friendly resource that not only lists local scholarships, but also includes vital information about higher education planning and financing."
For individuals interested in creating their own scholarship fund to support young students and adult learners as they pursue a college education, contact Jennyfer Holmes at JHolmes@hfpg.org.
The Hartford Foundation for Public Giving is the community foundation for Hartford and 28 surrounding towns. Through partnerships, the Foundation seeks to strengthen communities in Greater Hartford by putting philanthropy in action to dismantle structural racism and achieve equity in social and economic mobility. Made possible by the gifts of generous individuals, families and organizations, the Foundation has awarded grants of more than $948 million since its founding in 1925. For more information about the Hartford Foundation for Public Giving, visit www.hfpg.org or call 860-548-1888.