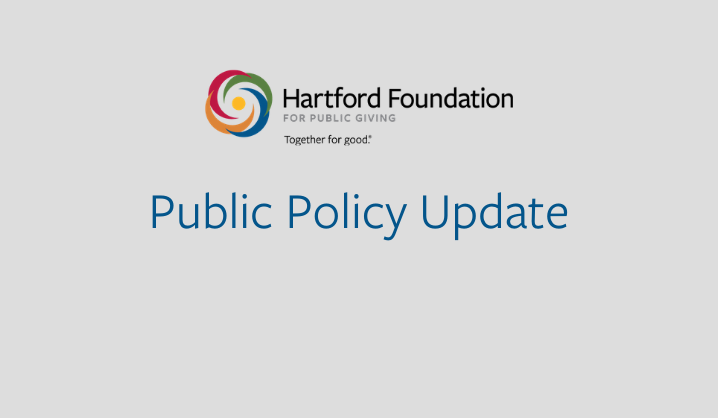 Hartford Foundation Submits Testimony in Support of House Bill 6119, An Act Concerning Arts, Culture and Tourism Funding
Read the Founation's testimony.
On Wednesday, February 10, the Hartford Foundation submitted testimony in support of House Bill 6119, An Act Concerning Arts, Culture and Tourism Funding which would increase, from ten percent to twenty-five percent, the portion of room occupancy tax revenue directed to the Tourism Fund each quarter, require that forty percent of money in the tourism fund be allocated to arts and culture and sixty percent of such money be allocated to tourism and would change the name of the Tourism Fund to the Arts, Culture and Tourism Fund.
As part of the Hartford Foundation's efforts to dismantle structural racism and improve social and economic mobility for Black and Latinx residents of Greater Hartford, the Hartford Foundation supports arts and culture in our region, with a focus on people of color, who are underrepresented in Greater Hartford's art workforce. The Foundation's efforts are focused on increasing the arts sector's stability and resilience and increasing the racial/ethnic diversity of Greater Hartford's arts workforce.
The arts are a critical asset in our region and when properly leveraged can support community and resident well-being, including physical and mental health, learning, economic growth and community cohesion and resilience. Arts are essential yet, in times of crisis, such as now, many funders and the state must prioritize Basic Human Needs and the nonprofits that provide them. As we move from crisis to recovery and ongoing resilience, we should consider public support for the arts as part of that recovery plan.
While philanthropic dollars are more flexible and can fill gaps and support more targeted efforts, we have seen how COVID has created the competing needs between vital, basic human services and the arts sector. This reinforces the need for the public sector to be the first and primary funder for both arts and basic human needs. Private funder partnerships can be positioned to bring in additional dollars from the federal and national funders.
The Foundation offers its support for House Bill 6119, as it would provide significant increases in resources for arts, culture and tourism throughout the state at a time when these industries are in dire straits with many organizations either closing their operations or struggling to continue. Creating this new funding mechanism would also help provide some stability to arts, cultural and tourism funding which has seen state support decline over the past decade. We also support current legislative efforts underway to create a more equitable process of allocating state funding for arts and culture organizations, which we hope will create more opportunities for under resourced artists of color.