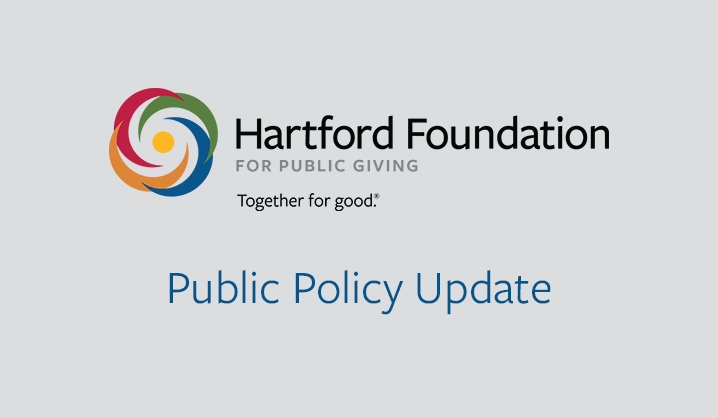 Hartford Foundation Submits Testimony on Legislation to Recruit Workers for Manufacturing Programs
Read the Foundation's Testimony
The Hartford Foundation submitted testimony to the legislature's Commerce Committee on House Bill 6319, An Act Concerning Efforts By the Department of Economic and Community Development to Assist in the Recruitment of Persons or Persons Into Manufacturing Programs.
As part of our efforts to dismantle structural racism and improve social and economic mobility for Black and Latinx residents of Greater Hartford, the Hartford Foundation seeks to work with government, nonprofit and other public-private partners to increase stable employment opportunities for adults and youth in our region facing barriers to employment.
This work recognizes that all residents of our region need access to training and employment options that provide a sustaining wage. The Foundation's efforts focus on increasing opportunities for education and training along with hiring and retaining residents with significant barriers to employment, including returning citizens and opportunity youth disconnected from school and work. The Foundation asked the committee to consider expanding the provisions of House Bill 6319 to include recruiting opportunity youth, returning citizens and other residents facing significant barriers to employment to participate in manufacturing programs.
Under the proposed language, House Bill 6319 would require the DECD to assist in efforts to increase the recruitment of eligible job seekers and high school students into manufacturing programs by promoting manufacturing careers to students at community colleges and high schools, creating programs for job seekers, holding career fairs or advertising on television, radio stations or by other digital means. While the Foundation supports these efforts, it encourages the committee to expand the scope of this legislation to include untapped talent such as opportunity youth and men and women returning from incarceration. The Foundation also encourages the Committee to consider including additional funding to provide academic supports in programs to ensure that participants who need to build math or other literacy skills are successful.
The Foundation discussed the enormous gaps in reaching opportunity youth, returning citizens and other marginalized populations who aren't getting jobs, especially good jobs. Connecticut needs to strengthen career pathways programming to support people in building their academic and work readiness skills to access these opportunities. Researchers confirm that the interplay of race, gender and the place where people grow up can have compounding effects on whether they disengage from school and work. This is a matter of racial equity. There is a critical need to support residents in building basic and professional skills while providing wraparound supports they need to be successful.
With thousands of Connecticut manufacturing job openings, the Foundation is eager to partner with legislators, philanthropy, nonprofits, advocates, and businesses to eliminate barriers to employment and ensure that all residents have an opportunity to participate in the workforce, reach their potential and economic stability, and to thrive and contribute to Connecticut's economy.