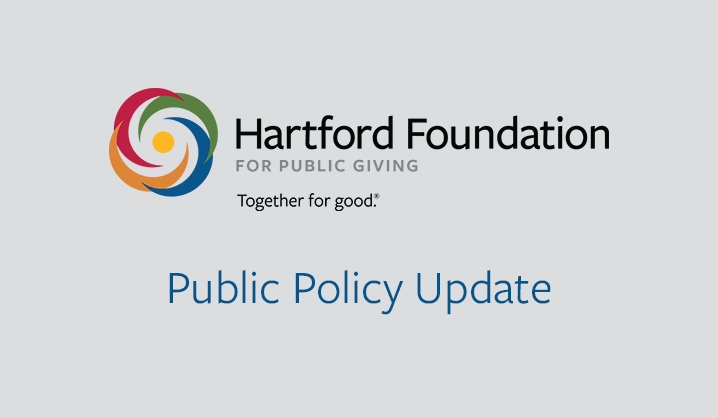 Hartford Foundation submits testimony in support of House Bill HB 5040, An Act Establishing an Excise Tax on Ammunition to provide funding to support
On Thursday, February 27, the Hartford Foundation for Public Giving submitted testimony to the General Assembly's Finance, Revenue and Bonding Committee in support of House Bill HB 5040, An Act Establishing an Excise Tax on Ammunition.
The Foundation's new strategic plan includes a focus on increased community safety and resilience in Hartford. Since 2013, the City of Hartford has experienced more than 780 shootings. We know that violent crime is highest in Hartford's Promise Zone neighborhoods and Frog Hollow. Black and Latinx children and their families living in the North and South End neighborhoods are disproportionately impacted. We know that exposure to gun violence affects physical and mental well-being. It can also affect youth in the classroom, making it difficult for them to concentrate in class and harming their school performance and educational or career aspirations. To prosper as a state, Connecticut cannot allow its greatest resources – our children and youth – to continue to suffer the consequences of violence. We must act differently and now.
The Foundation supports House Bill 5040 for its thoughtful approach to raising much needed funding to support neighborhood-based gun violence prevention and reduction services in the communities most impacted by this devastating cycle of violence. The Foundation is taking a more hands-on approach to our community safety efforts. We are working with grassroots organizations, listening to residents, and supporting efforts to increase community safety and resilience in Hartford's neighborhoods. A number of the community-based organizations that we support have been providing a variety of response efforts to prevent further violence and to save lives.
In 2018, we awarded $160,000 to a group of neighborhood-based nonprofit agencies to form the Hartford Community Safety Coalition as an organic response to the rising incidence of gun violence in Hartford. With the mission to create healthy communities through a reduction of violence and trauma, the coalition collectively provides real-time crisis response, victim support and counseling, youth intervention, violence interruption, and community organizing.
Our staff is also exploring strategies that seek to improve community and law enforcement relations, provide hospital-based violence intervention and prevention, implement focused school-based violence prevention, as part of our larger strategy of building and enhancing community and resident resilience. But philanthropy cannot and should not fund this work alone. Effective, sustainable and measurable prevention efforts requires public commitment, public policy and public dollars.
It is time to prioritize prevention and the well-being of Connecticut's communities, families and children and H.B. 5040 sets us on that path.