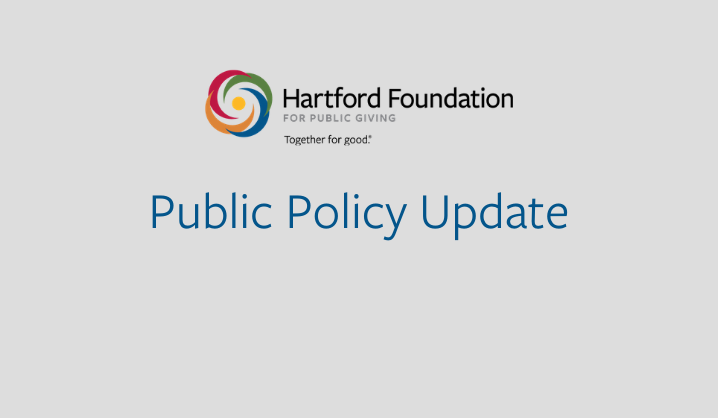 Hartford Foundation Submits Testimony in Support of House Bill 6431 An Act Concerning Housing Opportunities for Justice Impacted Persons
Read the Foundation's Testimony
On Wednesday, February 17, the Hartford Foundation submitted testimony in support of House Bill 6431, An Act Concerning Housing Opportunities for Justice Impacted Persons which seeks to prohibit housing providers from considering a prospective tenant's criminal conviction after certain time periods, to the legislature's Housing Committee. Since 2007, the Hartford Foundation has funded critical reentry supports to help returning citizens succeed, including pre-employment training and job placement and retention assistance. Our investments in supporting returning citizens have reinforced the fact that housing is an essential resource, without which most people cannot succeed.
The Foundation's recent evaluation of the first year of the Greater Hartford Reentry Welcome Center and our work with homeless providers has taught us that lack of access to housing is a significant barrier for justice involved people.
Participants in the evaluation generally agreed that the most critical and widespread unmet need for people released at the end of their sentences from prison or jail is for stable housing.
More than half (52 percent) of the people who walked into the Welcome Center sought assistance with housing.
Many of the walk-in visitors to the Center were experiencing homelessness.
The most urgent unmet need is for End-of-Sentence participants referred to the Center by the Department of Correction had nowhere to stay.
The evaluation included a recommendation to improve access to safe and stable housing options in collaboration with shelter/housing partners and the City of Hartford.
We know that people often experience significant discrimination upon their reentry back into the community. House Bill 6431 would be a powerful tool in the effort to remove a serious barrier for formerly incarcerated residents seeking access to housing. Without access to housing, returning citizens will continue to struggle to find jobs, reconnect with their families, and lead productive and successful lives.